The Real Junk Food Project: Crates of food available for pay what you feel at revolutionary supermarket tackling food waste
UK households waste 4.5m tonnes of food each year, figures show
However, overall levels have reduced by 48,0000 tonnes in three years
UK households are wasting 4.5m tonnes of food that could be eaten ever year, new figures show.
The Waste and Resources Action Programme (WRAP) – an organisation that works with businesses and organisations to reduce food waste and curb plastic use – has published its latest report, which has been tracking progress in food waste reduction since 2007.
According to the report, titled Courtauld Commitment 2025, the UK is making significant steps in reducing food waste, with total levels falling by 480,000 tonnes between 2015 and 2018, the equivalent of seven per cent per person.
Similarly, the volume of food waste generated in the retail supply chain, the hospitality sector, and in homes stood at 9.5m tonnes in 2018, down from 10m tonnes in 2015 and 11.2m in 2007.
Wrap suggested the decline could be linked to a number of factors including heightened public awareness, clearer labelling on food packaging and more local authorities offering food waste collections.
Environment news in pictures

Show all 8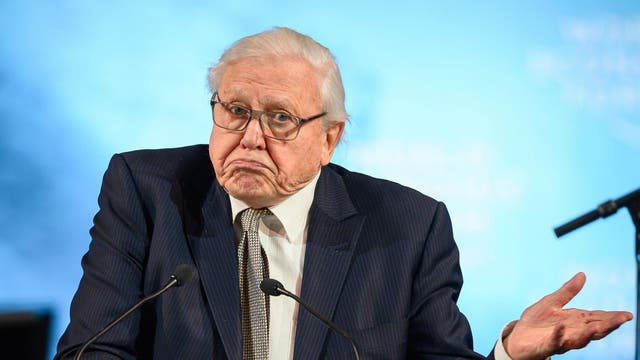 Despite the progress, the report details that UK households are continuing to waste 4.5m tonnes of food annually, which it estimates to be worth £14bn – the equivalent to £700 a year for an average family with children.
WRAP adds that household food waste represents 70 per cent of all food waste triggered after the food has been grown or produced, with potatoes the single most wasted food.
Marcus Gover, chief executive of WRAP, said: "We are in a new decade and have just 10 years if we are to honour our international commitment to halve food waste. This really matters because it is untenable that we carry on wasting food on such a monumental scale when we are seeing the visible effects of climate change every day, and when nearly a billion people go hungry every day.
"This means we are starting to wake up to the reality of food waste, but we are too often turning a blind eye to what is happening in our homes. We are all thinking about what we can do for the environment and this is one of the most simple and powerful ways we can play our part. By wasting less food, we are helping to tackle the biggest challenges this century – feeding the world while protecting our planet."
Theresa Villiers, environment secretary, said the results were "encouraging" but that more needed to be done.
"I urge all households, individuals and businesses to consider how they can reduce their own food waste footprint to create a better world for generations to come," she said.
The reported also stated that supermarket food waste has risen slightly to 277,000 tonnes in 2018, compared to 260,000 three years earlier.
Wrap suggested the increase could be linked to efforts to help suppliers and customers cut waste, explaining that these can, in the short-term, increase food waste in depots and stores.
Last year, more than 100 UK food businesses and organisations pledged to reduce their food waste following a call to action from the government.
Tesco, Marks & Spencer, Waitrose and Unilever were among the companies that vowed to halve food waste by 2030 in the UK.
Judith Batchelar, director of Sainsbury's Brand, described food waste as "one of the biggest challenges currently facing today's society", adding that it is "an intrinsic part of our combined response to tackle greenhouse gas emissions and climate change".
The retailer has already introduced various measures to reduce food waste, such as working with farmers to ensure that the amount of produce they provide is in line with quantities the supermarket's customers will buy.
Join our new commenting forum
Join thought-provoking conversations, follow other Independent readers and see their replies