Forever 21 accused of 'fat-shaming' for sending diet bars in online orders
Brand says it has since removed the diet bars from online orders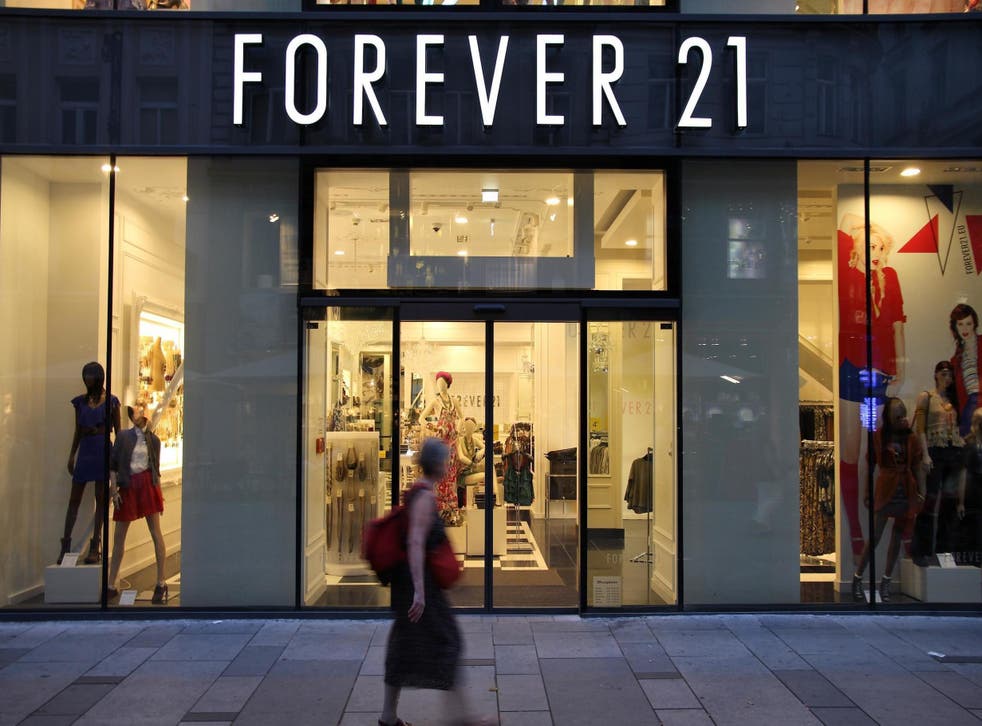 Forever 21 is facing backlash from customers who have accused the brand of fat-shaming by sending diet bars along with online orders.
According to multiple people, who have shared their disappointment and disgust with the brand on Twitter, they received Atkins lemon diet bars as a sample item.
Many of the orders, according to social media reports, were for plus-size items, prompting some customers to question whether the company only includes the sample diet bar in orders for clothes over a certain size.
"My friend bought plus size clothes from Forever 21 and they gave her a sample item… the sample item was an Atkins bar!! Are you kidding me?!?" one person wrote on Twitter, alongside a photo of the diet bar and the hashtags #BodyShaming and #GetThisReported.
Another said: "I went from a size 24 to a size 18, still a plus-size girl, so I ordered jeans from Forever 21. Opened the package, when I looked inside I see this Atkins bar.
"What are you trying to tell me Forever 21, I'm FAT, LOSE WEIGHT? Do you give these to NON-PLUS-SIZE WOMEN as well?"
According to one customer, the Atkins diet bar slogan reportedly reads: "Instead of 20 per cent off your next purchase try 20 pounds instead."
Someone else wrote on Twitter: "Can we please get this trending? My friend ordered plus-size clothes and Forever 21 sent her an Atkins diet bar! Called customer service and they don't do ANYTHING."
However, other customers have said they have received the diet bar sample with orders for items not included in Forever 21's plus-size collection, such as swimsuits.
"Bought a swimsuit online from Forever 21 and they sent me an Atkins bar along with it. Thank you for reminding me that I don't have a beach-ready bod," another customer tweeted.
In addition to fat-shaming, people have also accused Forever 21 of promoting disordered eating and monetising "fatphobia to sell products" by sending the diet bar to customers.
"Apparently Forever 21 sends out Atkins bars with all of its orders, which sends a wildly dangerous message to ALL of its customers," one woman wrote on Twitter. "Not only is it fat-shaming, it could also trigger people of all sizes who have EDs."
"This is as dangerous as it is inappropriate."
The Atkins bars, which are part of the low-carb Atkins diet, are intended to be eaten as "snacks", to "satisfy hunger", according to the Atkins website.
The best diets: according to the experts

Show all 10
In a statement to The Independent, Forever 21 said: "From time to time, Forever 21 surprises our customers with free test products from third parties in their e-commerce orders. The freebie items in question were included in all online orders, across all sizes and categories, for a limited time and have since been removed.
Support free-thinking journalism and attend Independent events
"This was an oversight on our part and we sincerely apologise for any offence this may have caused to our customers, as this was not our intention in any way."
Register for free to continue reading
Registration is a free and easy way to support our truly independent journalism
By registering, you will also enjoy limited access to Premium articles, exclusive newsletters, commenting, and virtual events with our leading journalists
Already have an account? sign in
Register for free to continue reading
Registration is a free and easy way to support our truly independent journalism
By registering, you will also enjoy limited access to Premium articles, exclusive newsletters, commenting, and virtual events with our leading journalists
Already have an account? sign in
Join our new commenting forum
Join thought-provoking conversations, follow other Independent readers and see their replies