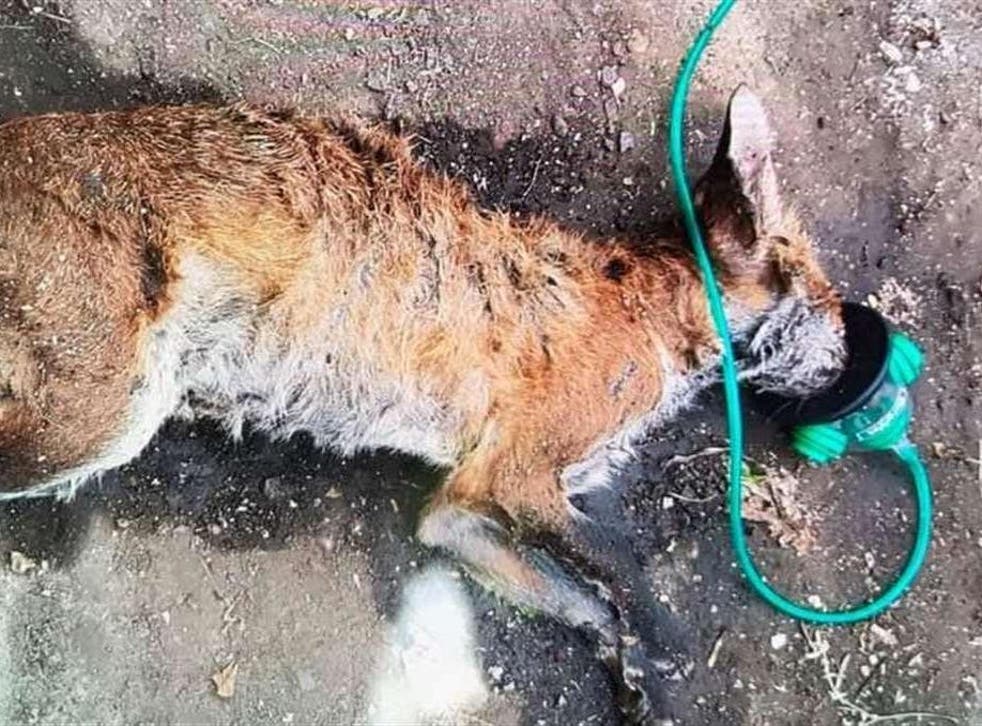 Firefighters perform CPR on fox to bring it back from brink of death after it nearly drowned
Rescue workers save fox with 40 minutes of CPR after finding it trapped in water
William Janes
Monday 12 August 2019 18:13 Comments
Firefighters spent nearly 40 minutes bringing a fox back from the brink of death after it nearly drowned.
Crews were called after the animal was found trapped in an old water tank on Tuesday.
After pulling him out of the cold water firefighters bypassed advice to have the animal put down and instead performed CPR and used animal oxygen masks to bring him back to life.
Lorraine March from Kent Wildlife Rescue Service was at the scene, in Chatham, Kent.
She said: "We have no idea how long the fox was in there for but it was slowly drowning.
Four fox cubs saved by cesarean on dead mother

Show all 15
"The work the firefighters did was amazing, they spent 40 minutes working on it.
"They called the RSPCA who said they were available but suggested the crew took it to the nearest vet to have it put down.
"They got hold of us instead and one of our volunteers was there inside 20 minutes."
SWNS
Register for free to continue reading
Registration is a free and easy way to support our truly independent journalism
By registering, you will also enjoy limited access to Premium articles, exclusive newsletters, commenting, and virtual events with our leading journalists
Already have an account? sign in
Join our new commenting forum
Join thought-provoking conversations, follow other Independent readers and see their replies