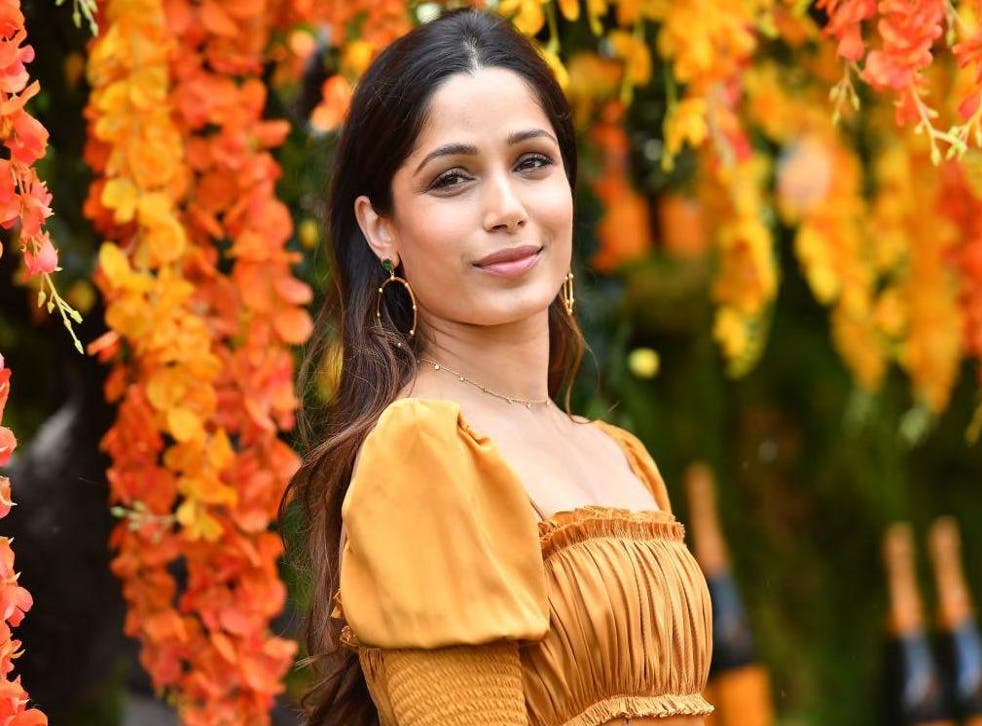 Freida Pinto claims L'Oreal lightened her skin in photos for 2011 ad campaign
The actor has since had a clause written into her contract saying she will not be involved in promoting any skin-lightening products
Sarah Young
Monday 28 January 2019 10:40 Comments
Freida Pinto has revealed she believes her skin was lightened in an advertising campaign for L'Oreal in 2011.
The Slumdog Millionaire actor first became a spokesperson for L'Oreal Paris in 2009 but two years later her contract came under scrutiny when it was suggested that the company had lightened her complexion in a campaign.
While L'Oreal denied the allegations at the time, Pinto says she believes otherwise.
Burberry reveals Riccardo's Tisci's first ad campaign

Show all 8
"I'm sure they did, because that's not the colour of my skin you saw in a few of the campaigns," she told The Guardian in a new interview.
Following the controversy, Pinto says she demanded to see pictures from photoshoots before they were published so she could question brands on colour correction.
She also revealed that she had a clause written into her contract saying she would not be involved in promoting any skin-lightening products.
"All the brands, including L'Oréal, have a skin-lightening range that they sell in India and I made them put it in my contract that I would not touch that with a barge pole," she said.
"If you don't put it in your contract before you sign on, they can come and you will be compelled to do it."
After making her concerns heard, the actress noted she has not had any issue with skin-lightening since.
At the time of the campaign, L'Oreal denied they had retouched the photo, releasing the following statement: "It is categorically untrue that L'Oréal Paris altered Ms. Pinto's features or skin-tone in the campaign for Project Runway 'Colours Take Flight' limited-edition collection."
This isn't the first time a celebrity has called out a brand for changing the colour of their skin.
Last year, Jameela Jamil expressed the hurt she has felt over being made to "look white" in photo shoots throughout her career, explaining the negative impact that airbrushing has had on her mental health.
"People have made me look white in so many of the magazines and campaigns I've shot for," she told Krishnan Guru-Murthy for the Channel 4 News podcast Ways to Change the World.
The Good Place actor went on to explain how damaging airbrushing can be on a person's mental health and make them feel as though they're "not good enough".
The Independent has contacted L'Oreal for comment.
Support free-thinking journalism and attend Independent events
Register for free to continue reading
Registration is a free and easy way to support our truly independent journalism
By registering, you will also enjoy limited access to Premium articles, exclusive newsletters, commenting, and virtual events with our leading journalists
Already have an account? sign in
Join our new commenting forum
Join thought-provoking conversations, follow other Independent readers and see their replies