Average American hasn't made a new friend in five years, study finds
The average American has three best friends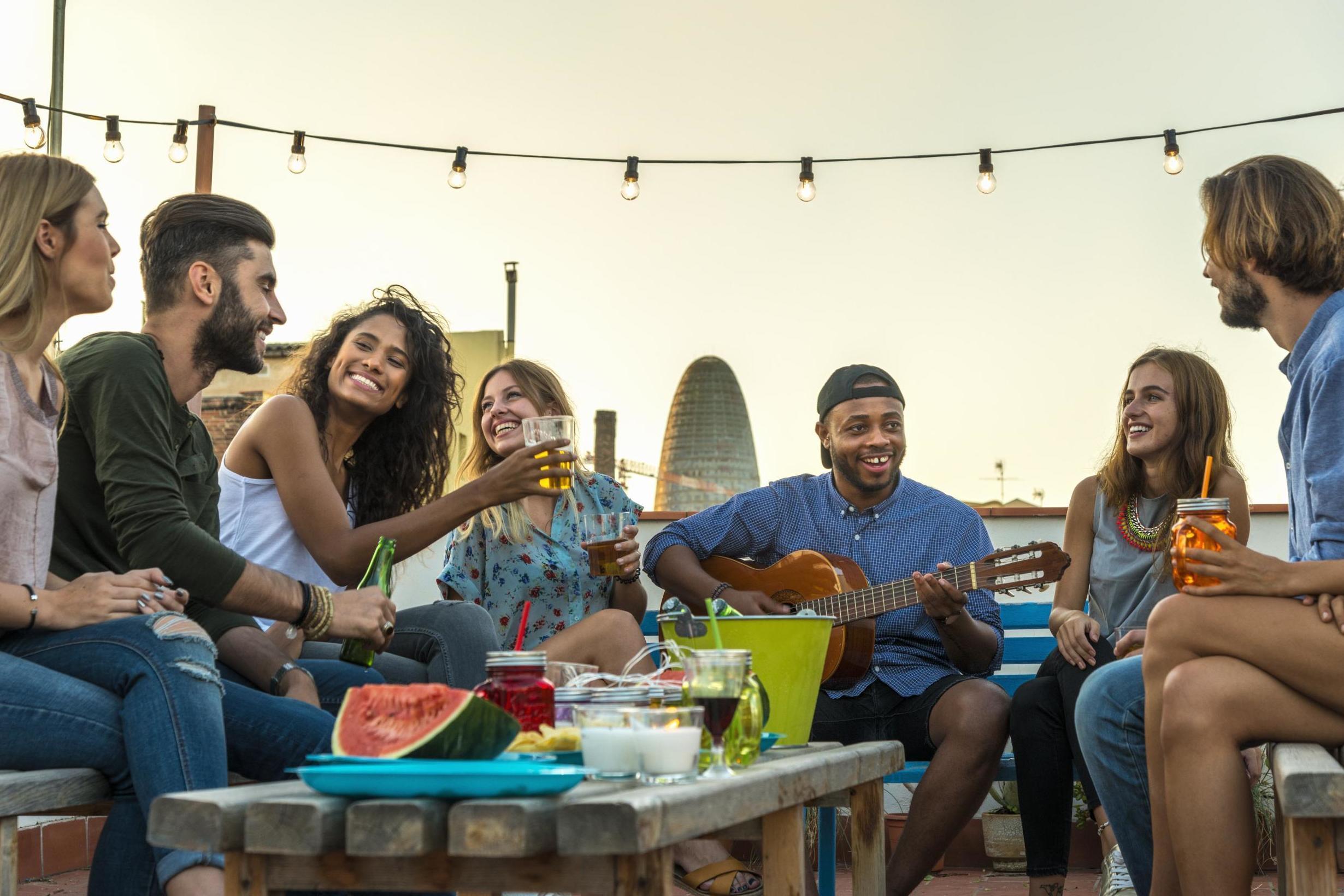 The average American hasn't made a new friend in five years, a new study has revealed.
According to research into the social dynamics of 2,000 Americans, 45 per cent of adults find it difficult to make new friends, with 42 per cent citing introversion or shyness as the reason for their struggle.
The study, conducted by OnePoll in collaboration with Evite, also found that for many adults, popularity peaks at the age of 23.
In addition to shyness, challenges such as breaking into a new social situation or circle were also cited as a reason behind the lack of new friendships.
For many respondents, friendship-making barriers included aversion to the bar scene or the belief that many people already have their friend groups.
Kate Winslet and Leonardo DiCaprio's friendship over the years
Show all 10
Other reasons cited by respondents included commitments to family, with 29 per cent of those surveyed saying it can hinder friendship-building, as well as not having any hobbies where they can meet people, and moving to a new city.
Despite the perceived challenges, it appears American adults are eager to find ways around their limitations - as 45 per cent of respondents revealed they would go out of their way to make new friends if they knew how or had more opportunities.
As for adults' existing number of friends, the average number was 16, according to respondents.
Of the 16, three are friends for life, five are people that are really liked and would be asked to hang out one-on-one, and eight are people that they like but would not ask to spend time with one-on-one.
A majority of these friends come from relationships built early on, with nearly half of those surveyed revealing they have stayed friends with people from high school, and 31 per cent stating they still have friends from college.
However, 81 per cent of those surveyed admitted they believe lasting friendships are hard to find, with 63 per cent revealing the most common reason for the end of a friendship is moving away.
As for the places where it is easiest to forge lasting friendships, the survey found work offers the best opportunity, followed by high school, college, and your childhood neighbourhood.
Support free-thinking journalism and attend Independent events
Regarding the characteristics that make a good friend, the majority of respondents said honesty and trust are the most important traits.
Join our commenting forum
Join thought-provoking conversations, follow other Independent readers and see their replies