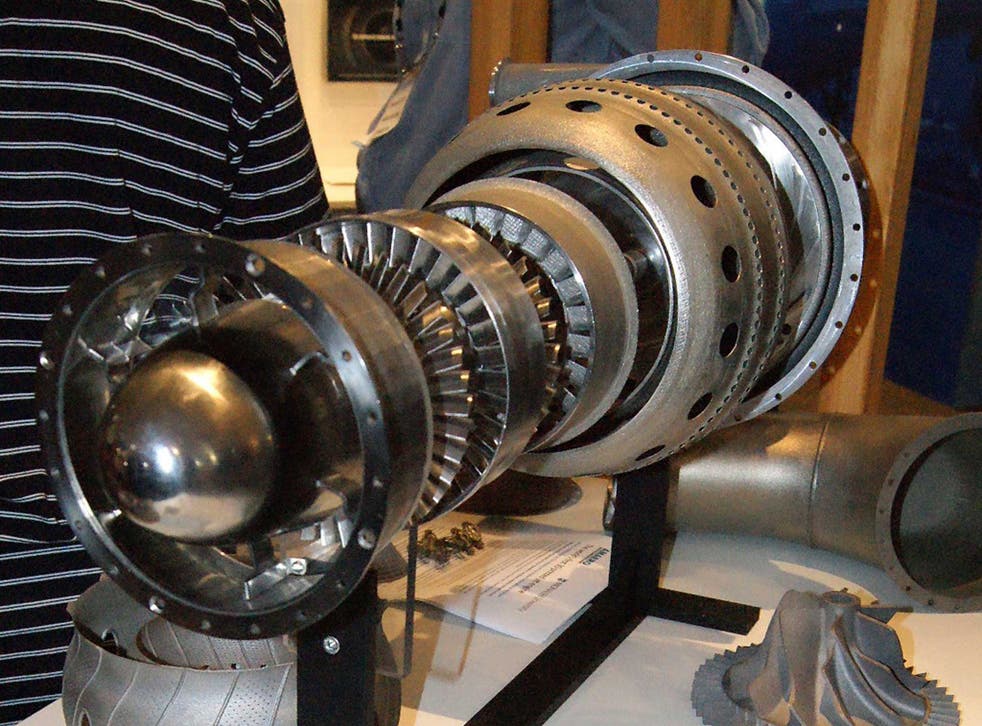 3D printer creates jet engine in world first
Researchers working with engineers created two engines using the revolutionary technique
Rose Troup Buchanan
Thursday 26 February 2015 15:52 Comments
Australian engineers have created the world's first 3D-printed jet engines.
The work of engineers and researchers at Amaero Engineering and Monash University, located on the outskirts of Melbourne, could lead to cheaper, lighter and more fuel efficient engines.
"The project is a spectacular proof of concept that's leading to significant contracts with aerospace companies," Amaero's business development manager Ben Batagol told the Guardian.
Researchers worked for two years to create two revolutionary jet engines after a challenge by French aerospace giant Safran.
"They gave us an old engine, we pulled it apart and then part by part we've been manufacturing it for them," Mr Batagol told the Sydney Morning Herald.
Although the first took almost 12 months to complete, the second was finished in only three months.
Of the two created, one has been delivered to the aerospace company in France, and the other is on display at the Avalon Airshow in Australia.
A third engine, focused on using lighter weight materials, is now being planned by the team.
"3D printing allows us to make very complex parts, that we have trouble casting on machining right now, in a very quick fashion," Mr Batagol explained.
The engines were created using a high-powered laser, fusing powdered nickel, titanium or aluminium into the shapes of objects layer by layer.
Although 3D printing was invented in the 1980s, it is only relatively recently that engineers have been using the devices to produce all kinds of objects – from guns to bikinis.
Register for free to continue reading
Registration is a free and easy way to support our truly independent journalism
By registering, you will also enjoy limited access to Premium articles, exclusive newsletters, commenting, and virtual events with our leading journalists
Already have an account? sign in
Join our new commenting forum
Join thought-provoking conversations, follow other Independent readers and see their replies