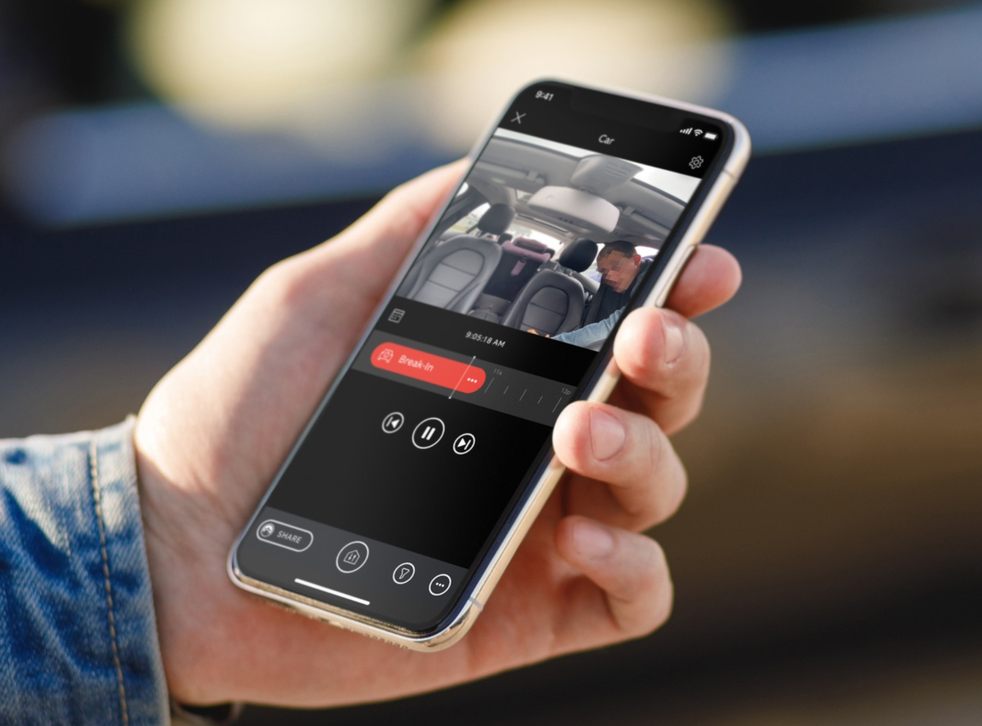 Amazon Alexa can now record your interactions with police in new Ring car camera
Sayng 'Alexa, I'm being pulled over' will record video of the interaction, alert users' contacts, and save the event in the cloud.
Adam Smith
Friday 25 September 2020 12:31 Comments
Amazon's new Alexa-enabled car dashcam can be set to record encounters with police via voice command.
The Ring Car Cam has a feature called Traffic Stop, which will activate on the command "Alexa, I'm being pulled over."
It will then record video of the interaction, alert certain preset contacts, and save the event in the cloud afterwards.
"Traffic stops can be a time when having video is important, so that everyone remains on their best behavior," said Ring's Head of Mobile Products Nathan Ackerman, told Cnet. "So, we developed a feature to support that."
This new feature comes at a time when Ring's relationship with law enforcement has been criticised.
The company has reportedly partnered with over 400 police organisations in the United States, giving them permission to watch homeowners' camera footage.
A secret agreement between Ring and police agencies also showed how this relationship was to be kept "confidential", and how police departments must assign officers to Ring-specific roles. 
Jamie Siminoff, Ring's founder, said the company has been transparent with customers about its relationship with law enforcement.
He highlighted that Ring owners have to choose to give footage to the authorities if asked.
"We've been very proactive at reaching out to our customers with that and telling them about that," Siminoff told Business Insider about the launch of the Ring Car Cam.
"And I think they're very comfortable with how we built this, and I think we have taken privacy to the next level."
Amazon has been reportedly coaching police officers on how to convince residents to hand over recorded footage, through a "Law Enforcement Neighborhood Portal".
Other features of the Car Cam includes guarding users' car when its parked, which will then turn on and record video if it detects a bump or a loud noise.
The owner can then watch a video from inside the car, or turn on its alarm.
The Ring Car Cam will be priced at $200 in the United States, and requires an internet subscription to upload video.
Amazon has not yet announced pricing for the subscription.
Ring also announced a drone that flies around inside users' homes to monitor for break-ins, open windows, or running appliances.
Amazon's Echo is not the only product that allows voice-assisted methods to record police.
An iPhone shortcut uses Siri to record interactions with the police.
Saying "Hey Siri, I'm getting pulled over" pauses any music that could be playing, turns down the brightness on the phone screen, and puts the device on Do Not Disturb.
Register for free to continue reading
Registration is a free and easy way to support our truly independent journalism
By registering, you will also enjoy limited access to Premium articles, exclusive newsletters, commenting, and virtual events with our leading journalists
Already have an account? sign in
Join our new commenting forum
Join thought-provoking conversations, follow other Independent readers and see their replies