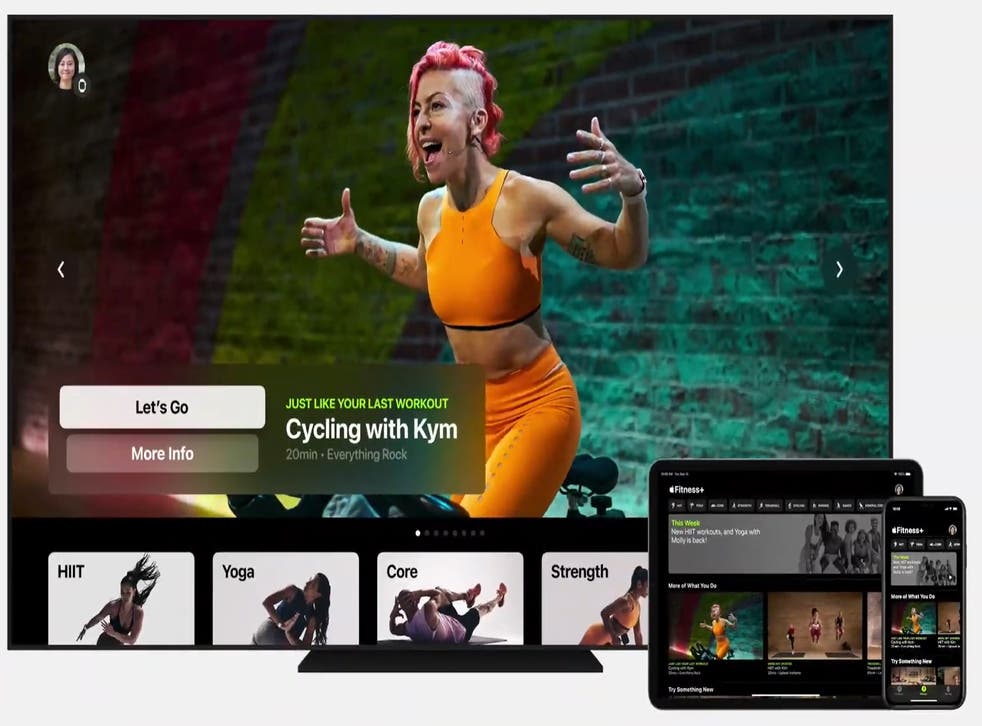 Apple launches workout classes as part of Fitness+ for Watch
Leer en Español
Apple has launched Fitness+, new workout classes meant to be used with the Apple Watch.
They include yoga classes, indoor cycling and runs.
It puts the company in competition with other companies such as Peloton, many of which have rapidly grown in popularity as people have looked for ways to work out from home.
The classes will be used on the iPhone that is linked to the Watch, by allowing people to complete studio workouts led by Apple's own instructors. They can also be accessed on the Apple TV.
But they will integrate tightly with the Apple Watch, allowing people to close their tracking rings by working out using the Fitness+ exercises.
It is just the latest content offering from Apple. The company last year introduced a range of features including Apple TV+, which has led to it making its own television shows and films.
The Fitness+ feature will be released before the end of the year, the company said.
Anyone buying a new Watch will get three months of the service for free, the company said. It did not say how much it will cost otherwise.
Users will be able to pay for their subscription through the new "Apple One" plan, which bundles together various services.
Join our new commenting forum
Join thought-provoking conversations, follow other Independent readers and see their replies