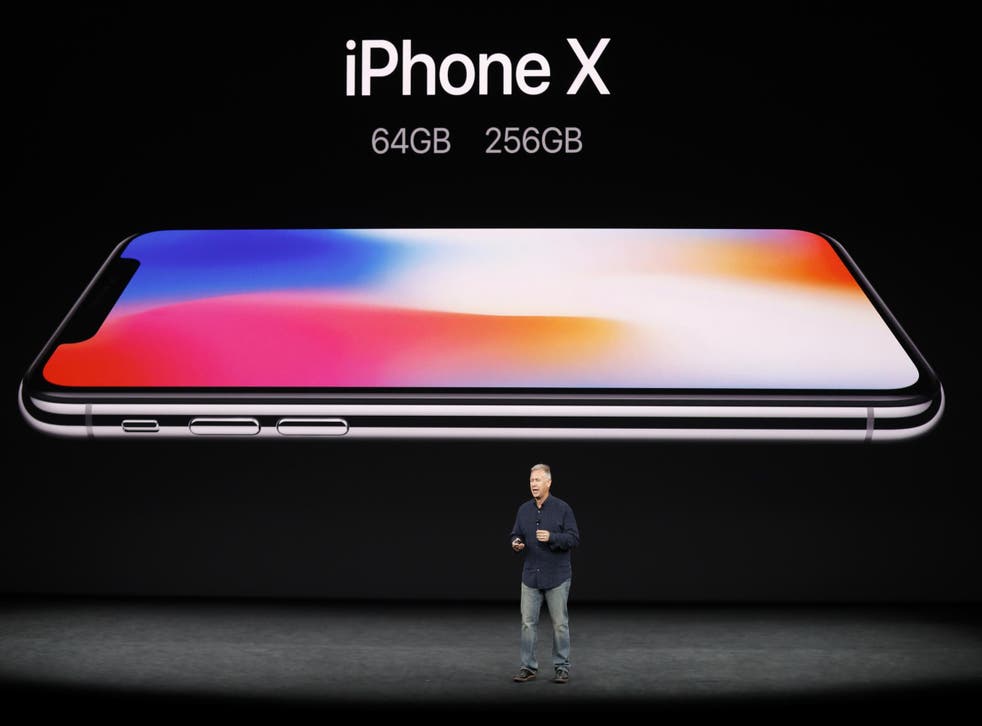 Apple unveils iPhone8 and £1,000 iPhone X with facial recognition technology and OLED screen
It looks amazing and in the flesh it looks ten times more opulent than photos suggest
Rarely has there been a day more anticipated than this. Okay, so we thought we knew what they'd reveal, had seen lots of highly detailed leaked images. But without the Apple take on it all, we knew we only had part of the story.
The day began well with the sheer, pristine beauty of the new Steve Jobs Theatre – "What's holding the roof up?" we asked when we saw the walls were pure glass. We marvelled at the lift which rotates as it descends, and the hands-on demonstration area revealed by huge circular walls floating up into the ceiling.
But the real moments of excitement came from the announcements.
The enhanced Apple Watch, called Series 3, looks near-identical to last year's model but has a neat red dot to show it's capable of doing a bunch of things without an iPhone in sight: Apple proved this with a spectacular example of demo antics as one company exec made a call from his Watch and another exec marooned on a paddle board in the middle of the lake replied on hers. Rehearsals must have been gruelling.
For me the most interesting thing about the Watch is the new emphasis on heart rate monitoring which will now measure your heart rate in different situations, in recovery, resting and more. What's more, it'll even take note of when your heart rate is unexpectedly elevated.
Apple Watch can help you get fit. With this update it could prove a literal life saver.
The Watch goes on sale on 22 September and you can buy it with or without cellular capability.
There was new Apple TV stuff, and this looked less exciting, after all, the new box looks the same as the current model. But now – at last – the Apple TV 4K will have, as you'll have guessed from the name, the capability to display content in 4K UHD resolution. What's more, it'll be capable of displaying HDR content for the most striking visuals on compatible TVs.
Apple continues to sell the non-4K version for the very many people who don't have a 4K TV.
In 60 seconds: Apple unveil new iPhone X
But the key thing here was a subtle one: if you've bought a movie from iTunes in HD, and it's available in 4K, Apple will swap you up to the better version. Free. This is very cool and will have rivals thinking about how to respond.
Still, the big news today, as always, was the new iPhone. Most interest is focused on the iPhone X, pronounced Ten.
It's easy to see why – it looks amazing. And in the flesh it looks ten times more opulent than photos suggest. The stainless-steel edging gleams, the glass back is elegant and delicately coloured, and then there's the screen.
Well, the screen looks amazing, thanks to a combination of an exceptionally high resolution (Apple calls it Super Retina), the bright vividness of an OLED display and the absence of practically anything other than display on the front of the phone.
The replacement of TouchID with facial recognition (FaceID) could worry some if, as in some rival systems, it doesn't work every single time. It failed once in the keynote's demo section, but I got an Apple staffer to show me over and over again to see if it was successful and it worked every single time. To the extent that I thought it might work for anyone and grabbed it out of his hand. It didn't work for my (unregistered) face.
And facial recognition technology also permits Animojis, animated emojis which match your facial movements to create animals and the inevitable poo emoji, which talk, frown and scowl as you do. Animojis in iMessage is going to be massive.
Wireless charging will be great, though it comes later. And this is a very expensive handset. But since most people will be paying over the course of two years, this may not be a deal breaker. More annoyingly, it won't be available until 3 November.
Apple unveils the iPhone X

Show all 10
That means that the new iPhone 8 and 8 Plus handsets will be selling like hotcakes to those who can't wait or can't afford the top-of-the-range model.
Both these phones look fantastic, too. Though it's true that the bezels, identical to on the iPhone 7 series, are wide in comparison to the iPhone X.
Does this matter? Not yet, though in a year's time I'd say Apple might have a problem if wide bezels feature on any phones toward the top of its range.
The glass backs, which will also permit wireless charging soon, look sumptuous, especially on the gold edition which has a buttery sunrise look to it.
Most people will find much to enjoy in the iPhone 8 and 8 Plus – both look like highly desirable phones. Even if they don't have Animojis.
Join our new commenting forum
Join thought-provoking conversations, follow other Independent readers and see their replies