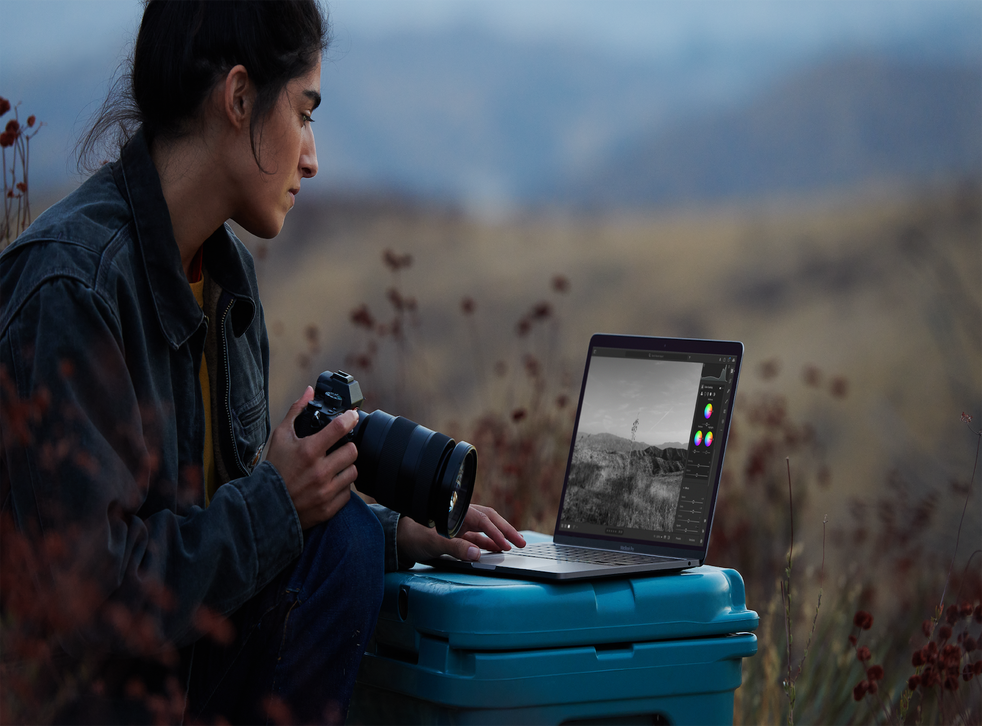 Apple says its new MacBooks will make you look better on video calls
Laptops are better at processing images from webcams – even if the cameras themselves are not improved
Leer en Español
Apple says its new MacBooks will make you look better on video calls.
The new computers use Apple's first ever chip to be designed in-house, named the M1, rather than the previous Intel processors.
That chip provides a range of improvements, the company said, including vastly improved speeds and battery life.
But it also includes the company's latest image signal processor, the part of the chip that deals with the video coming from the webcam inside the laptop.
The webcam itself has not changed, and the new MacBook Air still uses a 720p camera that has drawn criticism from some users, especially as more people rely on it to take part in video calls.
The 720p FaceTime HD camera only captures 1.2 megapixels. In the new iPhone 12, the front-facing camera is exactly 10 times better, capturing 12 megapixels.
Nonetheless, the extra hardware in the processor should be able to improve the video that shows to other users, even if the camera hardware is the same, Apple said.
The improved image signal processor allows for "higher quality video with better noise reduction, greater dynamic range, and improved auto white balance", it said in its announcement. It also includes machine learning-powered face detection, which should allow the computer to better highlight the person rather than their background or other objects.
Apple specifically noted in their announcement that the change would make "users look their best during video calls", apparently in acknowledgement of the vastly increased number of people using its cameras to communicate with their friends and colleagues.
Join our new commenting forum
Join thought-provoking conversations, follow other Independent readers and see their replies