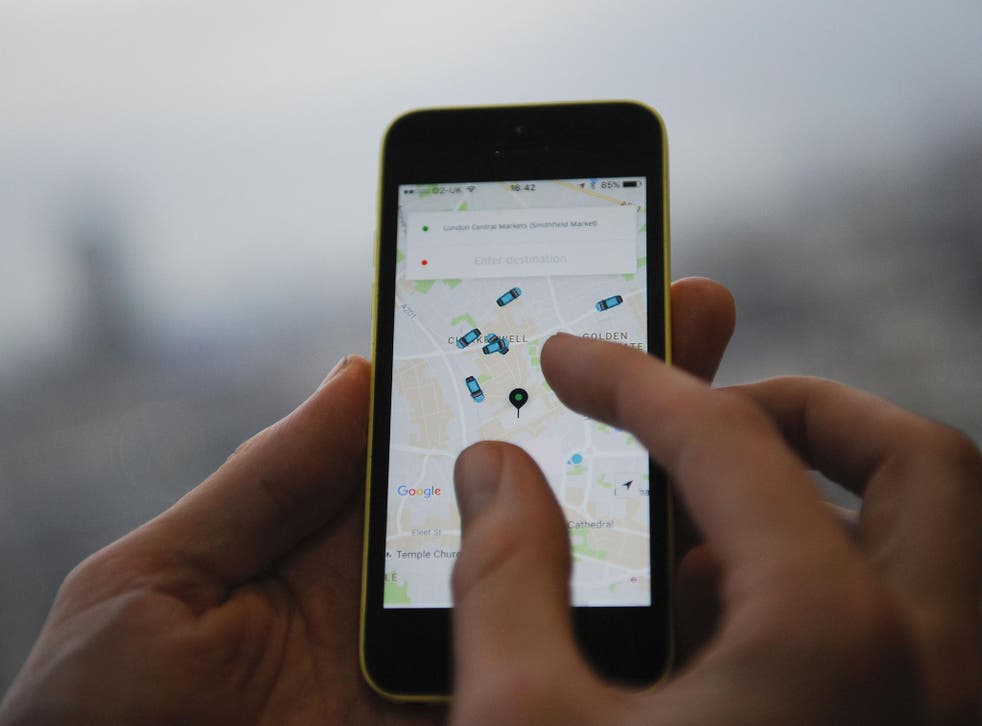 Apple 'gave Uber unprecedented access to iPhones', cybersecurity expert claims
Ride hailing app spokesman says software has now been completely removed
Apple granted ride hailing app Uber "totally unprecedented" permission allowing its app to read iPhone screens even when only in background use, it has been alleged.
Will Strafach, the CEO of Sudo Security Group, pointed out the "anomaly" on Twitter earlier this week, saying it was "very unusual" and could only have been granted to the taxi-hailing company by Apple.
Asked why this was a concern, the security expert tweeted that it apparently gave the company the "ability to read directly from the screen even in background".
Another Twitter user claimed the permission would enable Uber to record the screen of the device even when app was closed and in theory potentially access sensitive information.
In reply to Mr Strafach, Melanie Ensign, the head of security and privacy communications for Uber, said: "(The software) was used to render Uber maps on iphone & send to Apple Watch before Watch apps could handle it. It's not in use & being removed. Thx!"
Mr Strafach replied: "Do you have any details on how Uber convinced Apple to grant this entitlement? (totally unprecedented)."
He said he could not see evidence of any other app having been granted a similar sensitive entitlement.
An Uber spokesman said the software was only used for a short period on an old version of the Apple Watch app and had not been in use for some time.
Apple unveils the iPhone X

Show all 10
The spokesman said: "It enabled the app to run the memory-intensive rendering of maps on the iPhone & then send the image to the Watch app. It was never used for any other purpose and has been non-functional in our code for quite some time.
"The memory limitation of Apple Watch was fixed by subsequent updates in the OS (operating system) and we've issued an update to our app to remove the (software) completely."
It comes days after a "constructive" meeting between Uber's new boss and London's transport commissioner to discuss the firm's future in the capital.
Uber seeks to continue operating in the city, after regulator Transport for London refused to renew the firm's licence on the grounds of "public safety and security implications".
Press Association
Join our new commenting forum
Join thought-provoking conversations, follow other Independent readers and see their replies