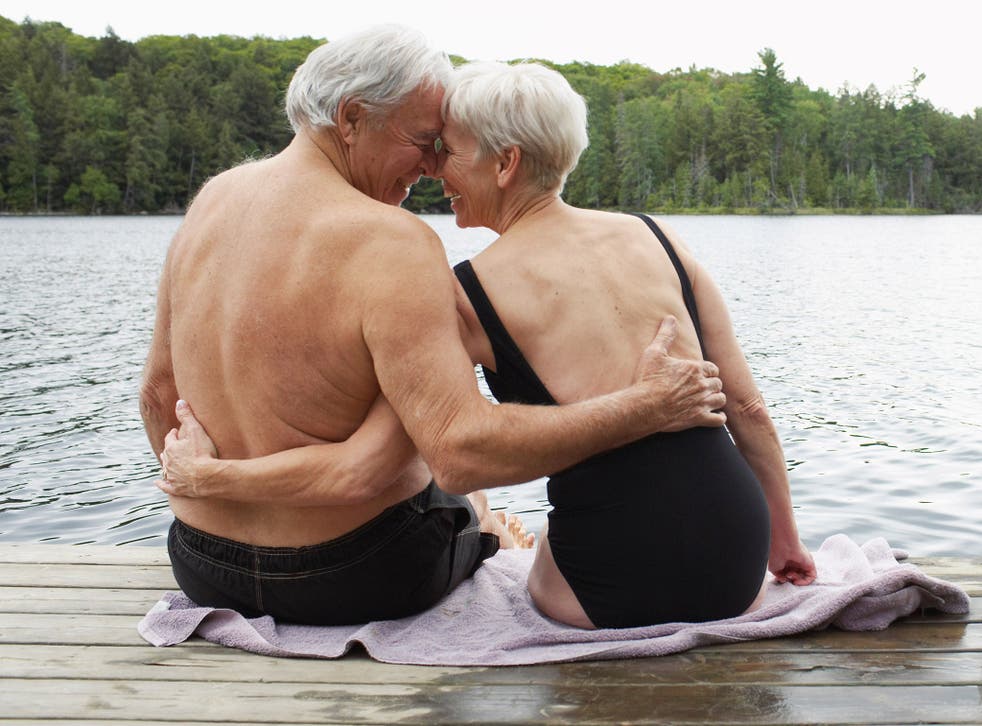 Apps and dating sites for an older generation
​Silicon Valley's start-ups are always on the lookout for new markets – and now they're targeting an old one. From Techboomers to Stitch, Salvador Rodriguez discovers the apps, dating sites and other ways they're targeting the grey pound
Like many couples these days, Carol Tracy and Doug Main's romance began after they were paired up by a new, nifty app. But Tracy, 65, and Main, 63, didn't find each other using Tinder or OkCupid. They were matched up on Stitch, the so-called Tinder for seniors.
Stitch "will match you up with people that they think have similar interests, and then you can either say whether you want to find out more about that person or not, and then you just strike up a conversation, which is how Doug and I started – we did this for many months. We were pen pals," Tracy says, laughing, with Main at her side.
Stitch, which specialises in helping those 50 and older find companions, is among a wave of new startups whose attention is placed squarely on baby boomers and pensioners (while the majority of Stich's members are in the US and Australia, it is open to anyone with an internet connection). Silicon Valley's normal reflex is to cater to the young, who adopt tech early and fill the ranks of Snapchat or Instagram. But recently a number of factors have turned the industry's attention toward older tech users: the ranks of silver surfers are growing fast as baby boomers retire; they have spending power and free time, and they have widely adopted smartphones and social networking.
"I look at the boomers, and I'm like, 'God, there's so many ways I could help these people. No one's doing it. I'm going to do it'," says Marcie Rogo, 30, Stitch's co-founder.
Willing (which is currently US only) is another startup focused specifically on this market and wants to disrupt the end-of-life legal market by letting users draw up legally valid wills on their smartphones and PCs within minutes at no cost and without any lawyers.
Carelinx is also among this wave of 50-plus focused startups which helps families find the right carers for their older relatives. Sadly, only available in certain US states and cities, it's an idea that could change lives. Techboomers, meanwhile, teaches older people all over the world how to use popular online services such as Netflix and Spotify for free, with extensive tutorials that include helpful videos.
"With people living longer and having more access to innovation, [mobile] phones, texting, all the applications, whatever it is, it enables our generation to keep active rather than sit [at] home and grow old in a rocking chair," Main says.
Fuelling Silicon Valley's new-found interest in the senior market is the demographic's growing adoption of technology. The proportion of those 65 and older who go online rose from 14 per cent in 2000 to 59 per cent in 2013, according to the Pew Research Centre. Slowly but surely, the over-60s are also beginning to adopt smartphones and tablets (27 per cent) and going on social networks (46 per cent of those who are online). This rise in pensioners' use of tech has made it possible for the tech industry to connect with that market in ways previously not possible. And unlike younger tech users, who typically prefer to use free and ad-supported services, this older demographic is accustomed to paying for services.
Another driving factor is the ageing of baby boomers, typically defined as those born between 1945 and 1964. That represents a market of more than 76 million Americans, all of whom are now at least 51 years old and grew up having enough of an exposure to tech to recognise its value.
Aside from the business opportunity, many in tech are starting to feel it's their responsibility to ensure that the older generation doesn't get left behind as the world becomes more tech-reliant. "We need innovators, entrepreneurs to focus on how to do those things, and in a way that respects the independence and the dignity of [these users]," says Matt Karls, assistant director of strategic investments at Cambia Health Solutions, which invests in startups focused on making healthcare more affordable.
Eliam Medina, 34, the chief executive of Willing, was alerted to this market when his aunt was diagnosed with a terminal illness last year. That experience forced Medina to deal with end-of-life matters for the first time and made him realise that very few people plan for their passing. Medina and his family spent countless hours and money getting his aunt's affairs in order. "I decided to try and dedicate my life to solve this problem really for myself and for the 135 million adults in the US that have zero plan – they don't have a living will or any plan whatsoever," says Medina, whose company has now been used to draw up more than 10,000 wills.
Like Medina, most entrepreneurs working on 50-plus-focused startups joined the market after having an experience that could have been better with targeted technology. Sherwin Sheik, 37, for example, decided to try his hand at the market after two of his relatives required carers. The process gave him a first-hand look at how expensive and inefficient care agencies can be. Sheik started his own company with a dating-site-like approach to the multibillion-dollar market, helping families find caregivers who were good matches for their relatives and signing those caregivers up as full-time employees to the families, not agencies, thus allowing them to earn more by cutting out overhead costs. Carelinx simply takes a 15 per cent fee out of every invoice processed.
"We do a good job in finding the right match, but then we provide all the technology that handles all the caregiving management," Sheik says. "So no matter if the loved one who's finding care for their parents lives far away or has to hold down a full-time job, they can easily use our web and/or mobile solutions."
Creating tech for older users is very different than doing it for millennials. While companies such as Snapchat can realistically expect their users to understand their features with little to no explanation, startups catering to older users need to educate users.
Steve Black, 32, the chief executive of Techboomers, says that his company designed its website with simplicity and clarity in mind, a practice common among these services. Often, that means large fonts and the exclusion of design elements such as drop-down menus, which are often not obvious to some older users.
"Our designer did a good job in keeping the website as simple as possible and not putting too many distracting features or sections on it," Black says. "The feedback that we got was to keep it as simple as possible because we are targeting the inexperienced tech user."
Similarly, startups in this market also have to approach customer relations differently. Audicus, a startup that sells hearing aids through an online shop at much lower prices than its storefront counterparts, has a vast team of representatives readily available to hop on the phone with its customers – a rarity in Silicon Valley, which almost exclusively handles questions or complaints through digital channels. Having this team is a must considering pensioners are used to having their questions answered by humans in real time, says Suzanne Myklebust, Audicus's marketing and public relations manager.
"This demographic in particular, they have a hard time trusting companies online because they didn't grow up with it like younger generations," Myklebust says. "Getting the trust of our customers is something that we have really focused on."
© Newsweek​
Join our new commenting forum
Join thought-provoking conversations, follow other Independent readers and see their replies