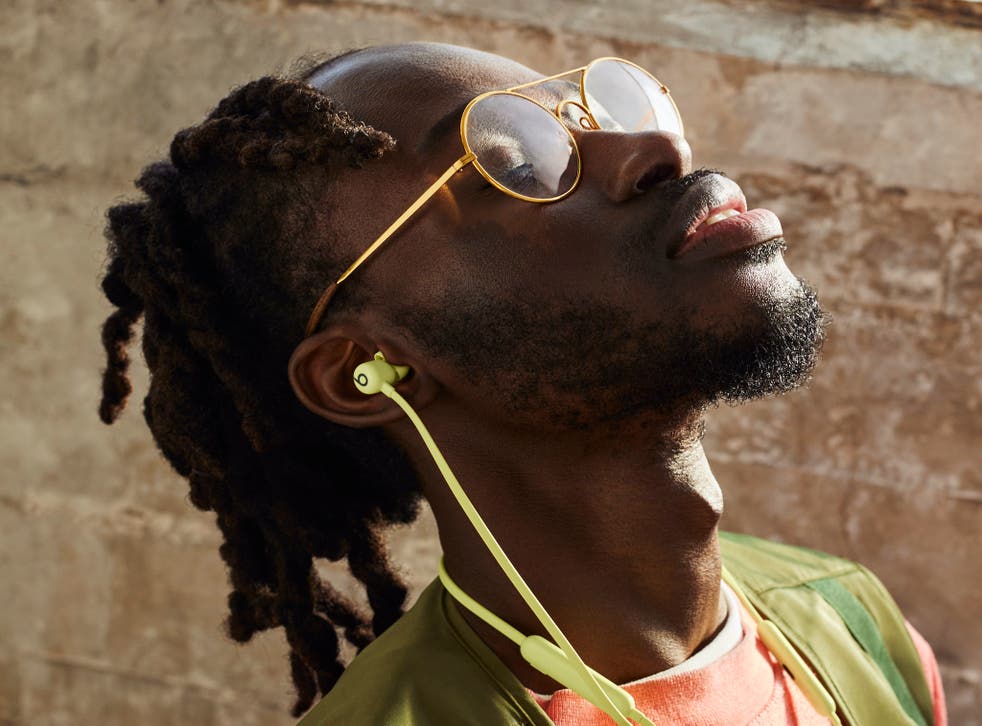 New, cheap Beats 'Flex' earphones launched after iPhone event as Apple announces it will stop providing them free
Beats has launched new "Flex" earphones in the wake of the iPhone 12 reveal event.
The cheaper headphones come after parent company Apple said it would stop providing earphones in the box of its new iPhones. The move would help reduce its environmental impact, Apple said, noting that many users still have old earphones or have made the move to wireless listening.
Apple made no connection between the iPhones and the new Beats earphones, but noted that they are Beats's cheapest ever product and that it had technology that would allow it to easily connect to its other products.
"I'm excited to announce that Beats is launching its most affordable product ever—packed with incredible audio technology from Apple," said Oliver Schusser, vice president of Beats, Apple Music, and international content, in a statement. "This will allow even more music fans around the world to experience the quality sound and design Beats products are known for."
The Beats Flex earphones cost £49 or $49.
They come in four different colours: Beats Black, Citrus Yellow, Smoke Gray and Flame Blue.
The black and yellow version are available to order now from Apple's website, and will go on sale from 21 October, with wider availability starting in November. The grey and blue colours will arrive in "early 2021".
The Flex earphones include the W1 chip that was first unveiled with the AirPods and allows the earphones to pair easily and then switch between different Apple products. Unlike the AirPod line-up – and even some other Beats headphones – they charge using USB-C, rather than Lightning.
Rumours have repeatedly suggested that Apple is giving up the Beats branding, or integrating its features into the Apple line. But it continues to release new products under the brand and has often affirmed its commitment to it.
Everything else Apple announced during its "Hi, Speed" event can be found here.
Register for free to continue reading
Registration is a free and easy way to support our truly independent journalism
By registering, you will also enjoy limited access to Premium articles, exclusive newsletters, commenting, and virtual events with our leading journalists
Already have an account? sign in
Join our new commenting forum
Join thought-provoking conversations, follow other Independent readers and see their replies