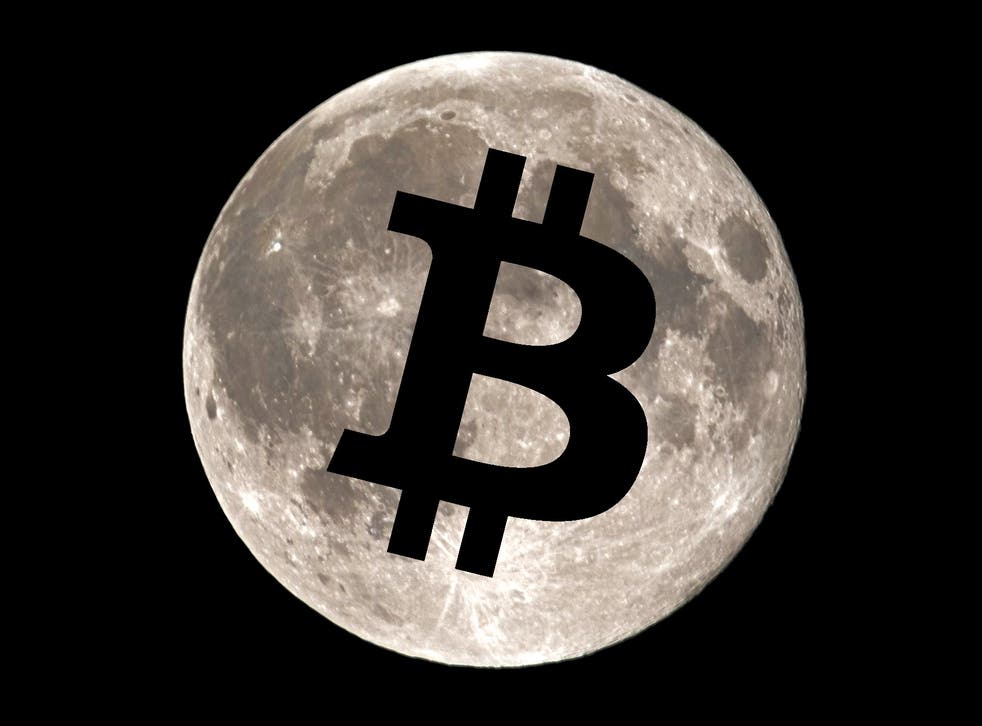 Bitcoin to the Moon? Huge price rally divides analysts in their predictions for 2021
Could crypto see new all-time highs this year or is the market teetering on the verge of another crash?
Leer en Español
Bitcoin is back on the ascendency, rising in price by more than 50 per cent over the last three weeks to pour cold water on fears that the market was heading towards a "crypto winter".
But the remarkable recovery to above $46,000 has left cryptocurrency analysts divided over which way bitcoin will head from here, with two polarising theories putting it either on a path to new all-time highs before the end of 2021, or on the brink of imminent collapse.
>> Follow all the latest crypto market updates with The Independent's live blog
Both theories draw on patterns from previous market cycles, most notably the record-breaking bull runs and subsequent bear markets of 2013/14 and 2017/18.
The first, more optimistic forecast claims that bitcoin has just entered the second leg of a two-year bull run that will see its price head "to the moon" and eclipse the $64,000 high it experienced in mid April.
The second theory posits that the current price surge is a bull trap pattern known as a dead cat bounce, which will see bitcoin fall much lower than the $29,000 levels it sunk to towards the end of July.
Two of the most prominent advocates for each opposing theory are two pseudonymous analysts called PlanB and CryptoWhale, who have nearly 1 million followers combined on Twitter. Both have been vocal throughout bitcoin's latest rally, pointing to it as evidence to support their competing ideas.
For the Netherlands-based analyst PlanB, bitcoin is following a price model he published to much acclaim in 2019. The Stock-to-Flow (S2F) model is based on bitcoin's inbuilt scarcity – only 21 million bitcoins will ever exist – and has proved astonishingly accurate up until now.
With bitcoin mining rewards cut in half roughly every four years through a process in-built into its network known as 'halving', the S2F model charts progressively greater boom and bust cycles for the cryptocurrency.
Different variations of it put the peak of this current cycle anywhere between $100,000 and $500,000.
In contrast, CryptoWhale subscribes to the theory that this might be the final chance for crypto investors to take profit before a sustained bear market takes bitcoin all the way down to $7,000.
"After my dozens of warning tweets and articles about a bull trap/ dead cat bounce at the $30k range, we've finally seen it," he tweeted on Tuesday, as bitcoin rose to a three-month high.
This bottoming out level seems extreme, even by bitcoin's standards. Previous form suggests a lower bound for this cycle of around $20,000-$30,000, as at no point has it ever fallen below the record high seen in the bull run previous to the one it has just experienced.
This means that anyone who has bought and held bitcoin for a four-year period at any point in bitcoin's history has been in profit by the end of it.
Bitcoin's wild volatility stems from a multitude of factors, making any future price predictions nearly impossible to make. It is fragile enough that one tweet from Elon Musk can seemingly cause it to crash or surge in an instant, while longer term trajectories can be determined by new regulations and laws anywhere from the US to China.
The trillion-dollar Infrastructure Bill that passed through the Senate on Tuesday, for example, could potentially harm the industry and therefore the price due to new crypto tax reporting obligations. Contrarily, analysts have noted that the frequent mention of bitcoin by high-profile members of the Senate, such as Ted Cruz, has helped boost awareness of the cryptocurrency and could therefore ultimately drive adoption and further price rises.
"Bitcoin is leading the charge as mass awareness of crypto appears on the point of reaching a critical mass," Paolo Ardoino, chief technology officer of cryptocurrency exchange Bitfinex, told The Independent.
"Significant buying pressure is coming from institutional investors who now realise that the king of crypto has become too important to be ignored. Meanwhile, we are seeing a united front in the industry as we stand together to protect what has been built over many years amid continued debates in the US Senate."
Join our new commenting forum
Join thought-provoking conversations, follow other Independent readers and see their replies