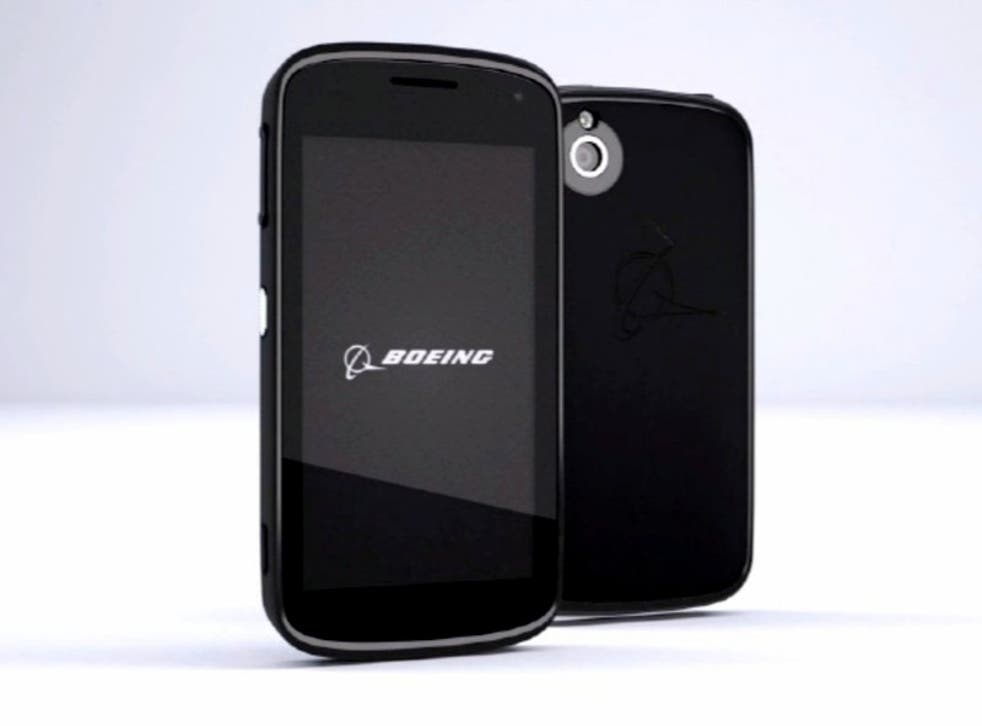 Boeing announce self-destructing 'black phone' for government agencies
The device will be targeted at government and contractors, but Boeing say that details are state secrets and will be ""permanently withheld"
It's not just citizens that are worried about being spied on by their governments – governments don't much fancy being snooped on either.
To this end, American aerospace and defence contractor Boeing has announced that they will start offering a specialized 'black phone' to government agencies and security contractors.
The Boeing Black Smartphone will run on Google's Android operating system but offer a range of additional features for the security-conscious, including (like any good spy hardware) the ability to self-destruct.
To start with the less titillating specs: the phone will have a dual-SIM capability to allow users to "switch between government and commercial networks", access to multiple network to facilitate global use, and the operating system will be secured by Boeing's patented "PureSecure" architecture.
If this all sounds a little bit vague then Boeing will be happy. In the paperwork they filed with the FCC the company noted that because of the phone's target market the exact details are "trade secrets" and will be "permanently withheld from public inspection".
The specification sheet revealed by Boeing gives some of the more prosaic details (the phone weighs 170g and will run on a 1.2GHz Cortex A9 processor, the same basic chip architecture found in the iPhone 4) but also notes that the device will offer "unparalleled modularity" allowing users to plug in "additional sensors or technology enhancements like satellite connectivity."
However, it's a few lines from the FCC filing that really provide the icing on the cake for the black phone, outlining that James Bond-worthy killer app: a self-destruct feature.
"The Boeing Black phone is manufactured as a sealed device both with epoxy around the casing and with screws, the heads of which are covered with tamper proof covering to identify attempted disassembly.
"Any attempt to break open the casing of the device would trigger functions that would delete the data and software contained within the device and make the device inoperable," says the paperwork.
Explanations of exactly how this mechanism will work remain a mystery - that is, until Boeing starts selling the device (they told the Wall Street Journal that this was happening "soon") and a video of someone cracking one open pops up on YouTube. Some things will never stay secret.
Join our new commenting forum
Join thought-provoking conversations, follow other Independent readers and see their replies