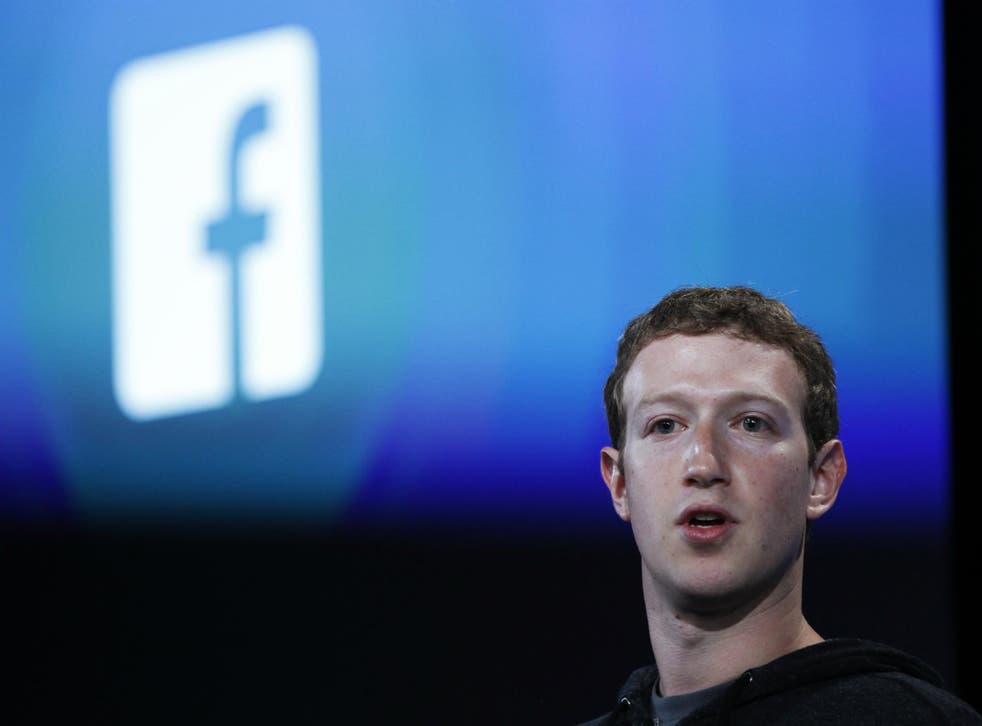 A day in the life of Facebook CEO Mark Zuckerberg who works up to 60 hours a week
Mark Zuckerberg has a lot on his plate.
The 33-year-old runs Facebook, the social-media giant with a market cap of $547 billion.
This year Facebook snagged the top spot in Glassdoor's annual rankings of the most desirable places to work. Reviewers on the career site specifically said Zuckerberg himself was a big draw to the company.
While the tech CEO dedicates a ton of time to the company, he still makes the time to exercise, travel extensively, and spend time with his family.
He stays productive and balanced by eliminating nonessential choices from his life and setting ambitious goals for himself.
Here's a look at a typical day for Facebook CEO Mark Zuckerberg:
After waking up at 8 a.m., the Facebook founder immediately checks Facebook, Facebook Messenger, and WhatsApp on his phone, he told Jerry Seinfeld in a Facebook Live Q&A. (Telegraph)
Once he's gotten his morning updates, it's time to work out. Zuckerberg exercises about three times a week. (BI)
Sometimes he brings his dog, Beast, along. The tech CEO says running with his pet has the "added bonus of being hilarious" because it's "basically like seeing a mop run." Beast is a Hungarian sheepdog with an impressive coat. (Time)
Once he's gotten his exercise in, Zuckerberg's not too picky about what he eats for breakfast. He'll usually just dig into whatever he's feeling that day. He doesn't like to waste time on small decisions. (Daily Mail)
That's also why he wears the same thing almost every day. Zuckerberg's "work uniform" consists of jeans, sneakers, and a grey T-shirt. When asked about his wardrobe in 2014, he told an audience: "I really want to clear my life to make it so that I have to make as few decisions as possible about anything except how to best serve this community." (BI)
His Palo Alto home is tricked out with a "custom-made artificially intelligent assistant," according to CNBC.
Zuckerberg puts in 50 to 60 hours a week at Facebook, but he thinks about the social-media platform constantly. "I spend most of my time thinking about how to connect the world and serve our community better, but a lot of that time isn't in our office or meeting with people or doing what you'd call real work," he told CNN.
Mark Zuckerberg's signature look

Show all 8
The Verge reported that Zuckerberg has some help managing his own social-media channels. A squad of 12 employees helps him eliminate inappropriate comments and post updates on his Facebook page.
When he's not working, Zuckerberg spends some time expanding his mind. He's learning Mandarin Chinese. He also tries to tackle as many books as he can — in 2015, he challenged himself to read a new book every two weeks.
He's met all sort of big names, including world leaders such as Pope Francis, and former President Barack Obama.
Whether he's travelling or working, Zuckerberg spends time with his wife, Priscilla Chan, and his daughters, Max and August. Every night before going to bed, the Facebook CEO tucks his children in with a traditional Jewish prayer, the "Mi Shebeirach."
Read more:
• This chart is easy to interpret: It says we're screwed
• How Uber became the world's most valuable startup
• These 4 things could trigger the next crisis in Europe
Read the original article on Business Insider UK. © 2016. Follow Business Insider UK on Twitter.
Register for free to continue reading
Registration is a free and easy way to support our truly independent journalism
By registering, you will also enjoy limited access to Premium articles, exclusive newsletters, commenting, and virtual events with our leading journalists
Already have an account? sign in
Join our new commenting forum
Join thought-provoking conversations, follow other Independent readers and see their replies