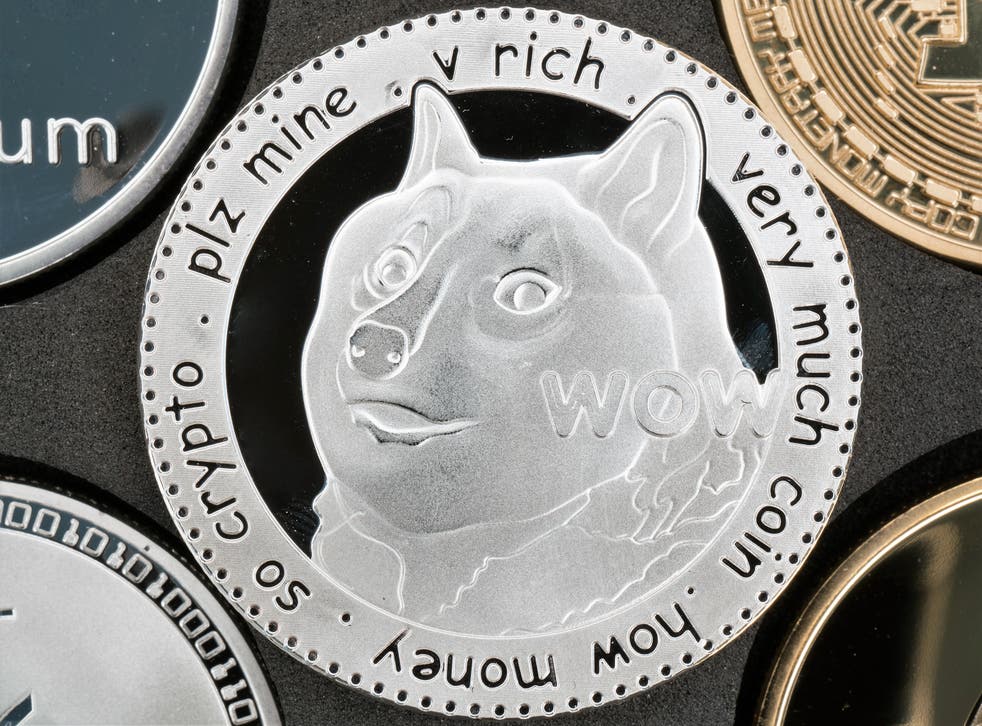 Elon Musk says he bought Dogecoin for his baby 'Lil X' in latest cryptocurrency stunt
Fringe cryptocurrency has risen in value by more than 1,000 per cent since the end of January
Leer en Español
Elon Musk has once again sent the price of Dogecoin sky rocketing after claiming that he has bought some for his infant son.
The meme-inspired cryptocurrency shot up from below $0.07 to above $0.08 following the tweet, which gave no details about how much the SpaceX and Tesla boss had invested.
"Bought some dogecoin for lil X, so he can be a toddler hodler," he tweeted, referring to his 9-month-old baby X Æ A-Xii, nicknamed 'Lil X', as well as the term 'hodl' used by people in the crypto community to not sell their holdings.
At the time of writing, Dogecoin is trading just a fraction of a cent off its all-time high, which it hit earlier this week following a flurry of tweets from the tech billionaire on Monday.
The latest gains build on a massive price rally in recent weeks that has seen it rise in value by more than 1,000 per cent since the end of January.
Bitcoin has seen similar – albeit less dramatic – price movements in recent weeks, boosted by a major endorsement from Tesla.
On Monday, the electric car maker revealed a $1.5 billion investment in the world's most valuable cryptocurrency, prompting a sudden 14 per cent price surge.
Mr Musk, who overtook Amazon founder Jeff Bezos to become the world's richest person earlier this year,
His net worth is estimated at around $202 billion, according to the Bloomberg Billionaire's Index, largely comprised of his personal stake in SpaceX and Tesla.
Despite Tesla's massive investment in bitcoin, Mr Musk's own holdings appear to be more modest.
In 2018 he revealed that he had a quarter of a bitcoin, which was worth around $2,000 at the time. At today's prices, it is worth around $11,000.
"I literally own zero cryptocurrency, apart from .25 btc that a friend sent me many years ago," he tweeted at the time.
Join our new commenting forum
Join thought-provoking conversations, follow other Independent readers and see their replies