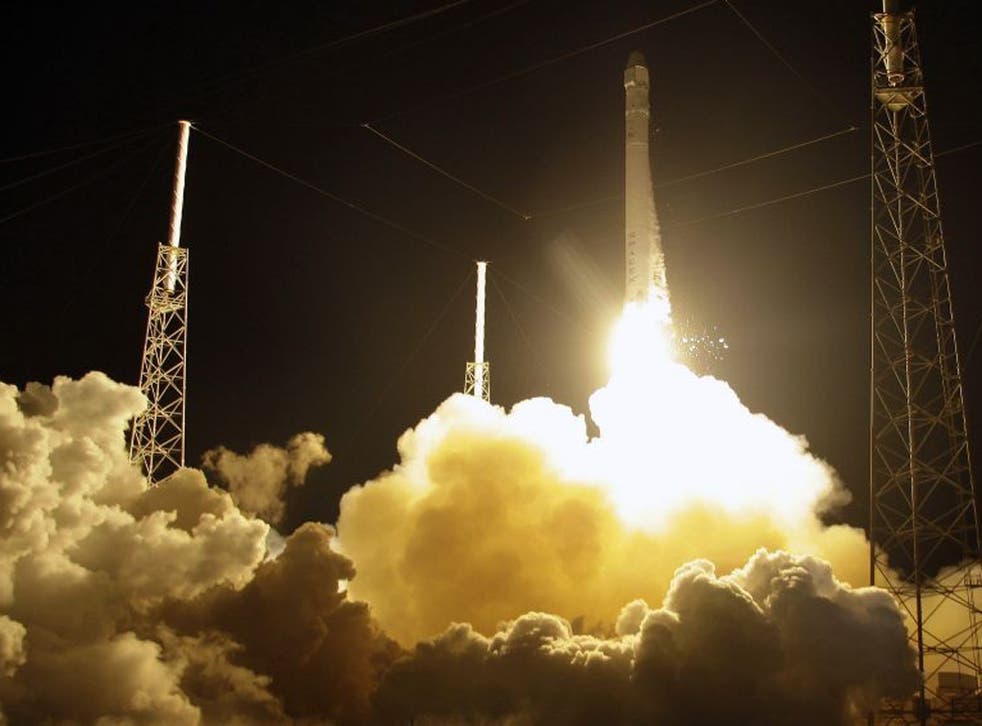 Elon Musk's SpaceX adds mysterious October rocket launch
Observers speculate it may be covert national security launch
Elon Musk's SpaceX has added a mystery Falcon 9 rocket mission to their record-setting schedule for October.
Observers speculate that the rocket may again be a covert launch for the US military or a national security organisation.
The surprise mission was revealed in paperwork they must file with US federal authorities to get permission to communicate with their rockets.
SpaceX is required to have "special temporary authority" applications with the US Federal Communications Commission for each launch.
The firm has a record five launches set for October, according to Teslarati.com
These include three for Musk's satellite internet project Starlink, a satellite launch for the US military and Crew Dragon's first astronaut mission to the International Space Station.
The Crew Dragon flight will be the first operational flight after the SpaceX's historic test flight launch in May, its first ever crewed mission.
SpaceX has four launches set for November and it has never launched more than three times in a month.
Now SpaceX has filed an FCC STA request for a Falcon 9 "Mission 1512", which is scheduled to launch no earlier than 3 October, according to the report on Teslarati.
Observers say that SpaceX has only filed one other similar application before for an unannounced launch.
But the 2018 launch was a failure as the "Zuma"satellite, built by Northrop Grumman, was lost when the rocket crashed into the Indian Ocean.
SpaceX was cleared of responsibility as the problem was reportedly found to be engineering errors made by Northrop Grumman.
Join our new commenting forum
Join thought-provoking conversations, follow other Independent readers and see their replies