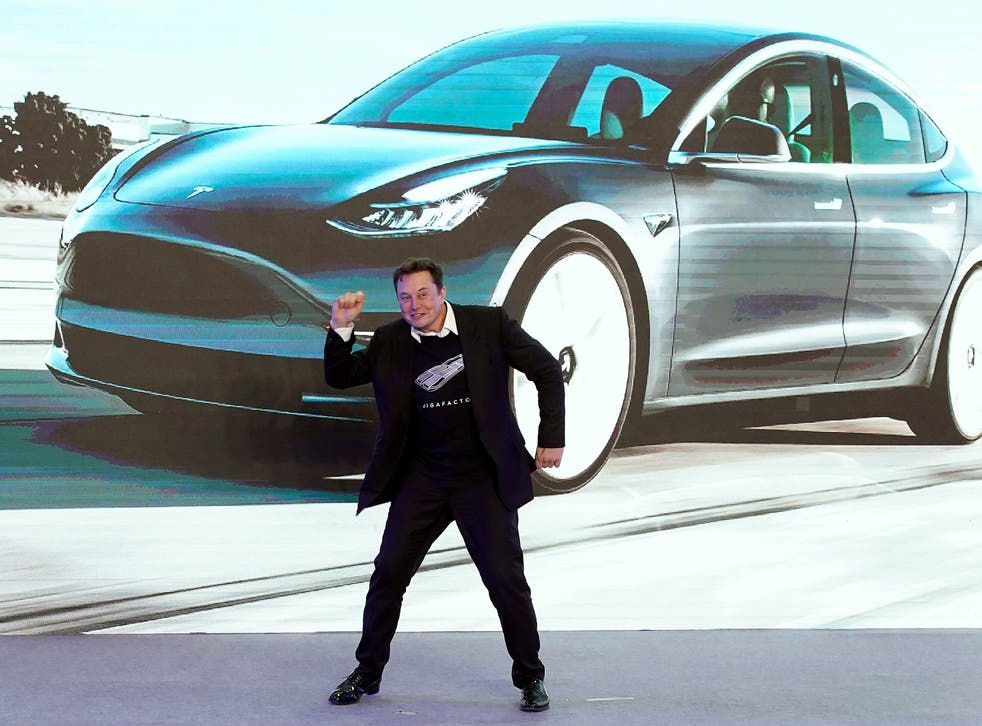 Elon Musk names himself 'TechnoKing of Tesla'
Chief Financial Officer changes title to 'Master of Coin'
Leer en Español
Elon Musk has given himself the job title "Technoking of Tesla".
The change was announced in a filing with the US Securities and Exchange Commission (SEC) on Monday, alongside a new title for the electric car maker's chief financial officer Zach Kirkhorn.
"Effective as of March 15, 2021, the titles of Elon Musk and Zach Kirkhorn have changed to Technoking of Tesla and Master of Coin, respectively," the filing states.
"Elon and Zach will also maintain their respective positions as Chief Executive Officer and Chief Financial Officer."
Mr Kirkhorn's new title, a term for a treasurer deployed in literary fantasy including the world of George RR Martin's A Song of Ice and Fire novels, comes after Tesla's recent $1.5 billion investment into the cryptocurrency bitcoin.
Read more:
Mr Musk's meanwhile may be a nod to Tesla's plan to build a techno "rave cave" under its Berlin Gigafactory, which is currently under construction 35km south-east of the German capital.
More than half a million people voted in an online poll last March for the world's wealthiest automaker to include the unusual feature beneath the factory, with Mr Musk promising it would come with "an epic sound system and woofers the size of a car".
On Sunday, the Tesla boss tweeted: "Homo sapiens techno: Loves raves and technology."
When asked if the rave cave is still planned, he replied: "Ja."
Mr Musk has had a tempestuous relationship with the SEC, with the regulator stripping him of his title as chairman of Tesla in 2018 over tweets he had sent out relating to the firm's share price.
The tech billionaire, who also heads SpaceX, later said that his Twitter account is not supervised by anyone at Tesla, adding: "I do not respect the SEC. I do not respect them."
Join our new commenting forum
Join thought-provoking conversations, follow other Independent readers and see their replies