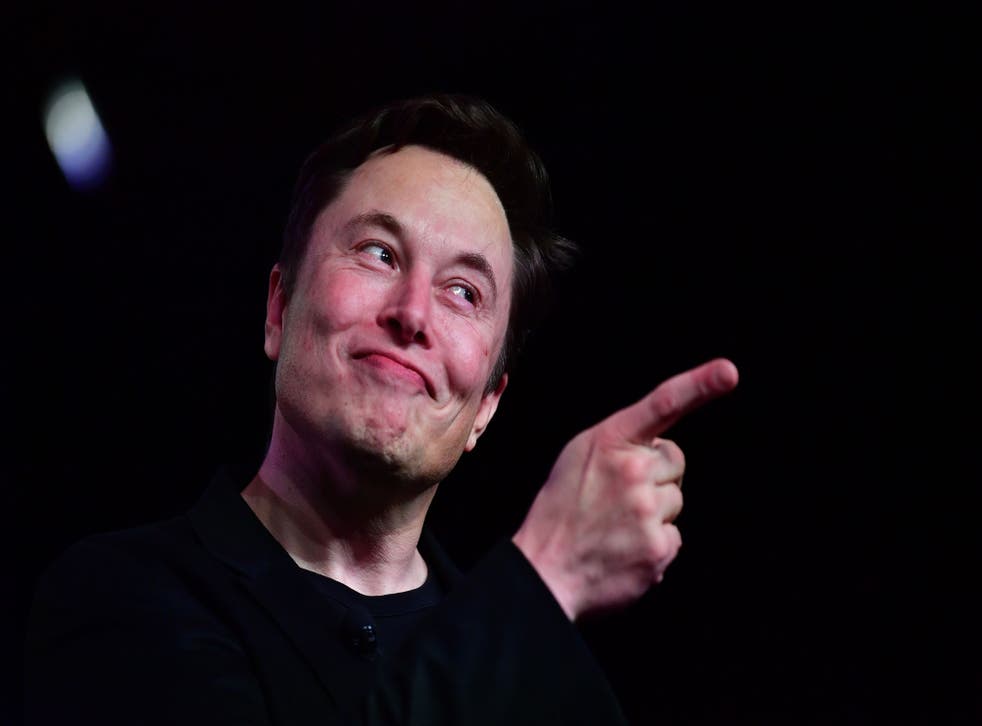 Elon Musk's Twitter account continually used to promote Bitcoin scams
The issue has plaged Twitter since at least 2018
Twitter accounts pretending to be Elon Musk in order to scam users out of Bitcoin remain on the platform, an issue that has plagued the platform for years.
Underneath Mr Musk's most recent tweet – the heart emoji – numerous accounts purporting to be Musk spread promoted messages.
The accounts use the name Elon Musk, and have verified ticks that suggest they really belong to him, but are actually posting from a variety of unconnected handles. They each tweet the same message, multiple times per day, with some accounts having six-figure follower accounts.
"Launch was a huge success. Here's how we celebrate", one tweet states, sharing a YouTube link to a SpaceX mission as well as a website with spaces between the URL – a way of sharing websites that makes it harder for specific links to be tracked.
That link then takes users to a false Medium page - which mimics the look of Medium while being on a separate site - which further leads people to an "official link" to a Bitcoin website. It fraudulently suggests that if people send enough Bitcoin or other cryptocurrency they will be entered into a lottery for a Tesla car.
One apparent Medium page has over 5000 'claps' – similar to 'likes' on other social media sites – as well as many comments that appear real but are most likely generated through spam products.
In order to make the scam appear more genuine, the author link on the false Medium page links back to Elon Musk's official Twitter account, rather than the fraudulent accounts.
Bitcoin and other cryptocurrencies are used in scams because, unlike a bank account, people do not require identifying information to start accounts – making them effectively anonymous.
While the transactions of a cryptocurrency account can be traced, scammers often control dozens of wallets and can move the money back and forth.
This is not the first time that such an issue has been raised on Twitter. In 2018, a BBC investigation found that numerous high-profile accounts such as British fashion retailer Matalan, film distributor Pathe UK, and US publisher Pantheon Books were being used to promote Bitcoin scams.
At the time, Twitter said that "doesn't comment on individual accounts for privacy and security reasons". The Independent has reached out to Twitter for further comment.
High-profile Twitter accounts were also used to share a Bitcoin scam earlier this year. 
The accounts of Elon Musk and Bill Gates as well as Joe Biden, Barack Obama, Kanye West and several company accounts, were used to ask users to send $1,000 to a Bitcoin account with the promise that their deposit would be doubled in return.
Join our new commenting forum
Join thought-provoking conversations, follow other Independent readers and see their replies