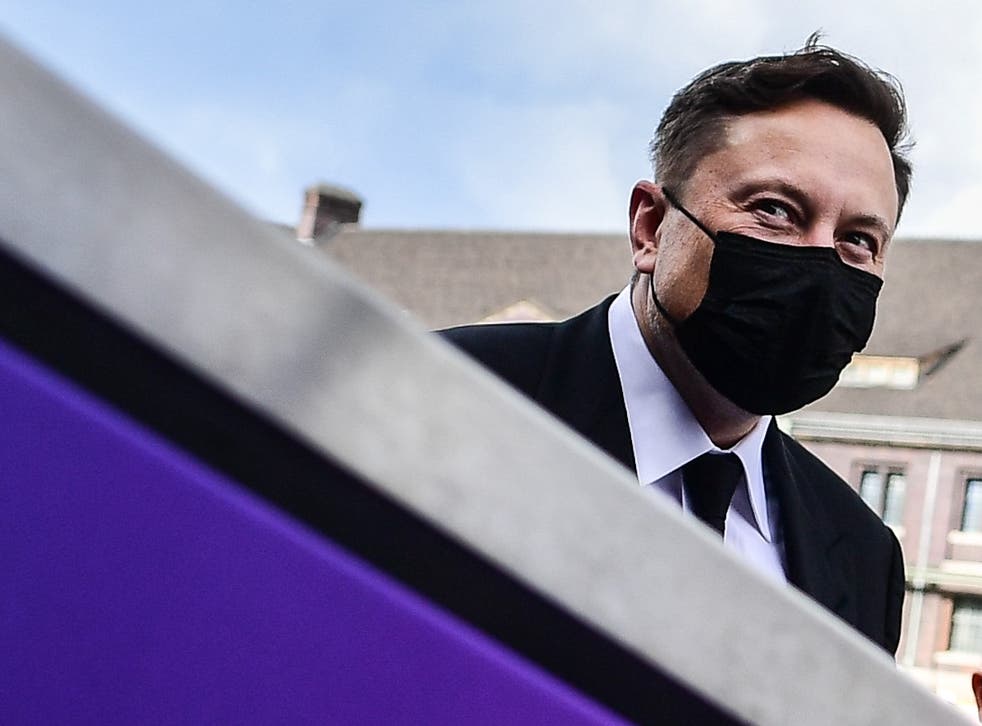 Elon Musk says he is 'off Twitter for a while' amid GameStop controversy and SpaceX launches
Elon Musk says he is "off Twitter for a while" after a busy few days that have seen him getting involved in the GameStop controversy and praise his "meme dealers".
The Tesla and SpaceX chief executive gave no indication of whether he would return, or specifically why he had chosen to leave.
"Off Twitter for a while," he wrote in the post.
Mr Musk has said the same thing before. In June, he shared exactly the same words, before returning just a few days later to post that Amazon should be broken up.
In the day before, Mr Musk had praised the progress at Tesla's European manufacturing plant, Giga Berlin, shared the announcement that the first entirely private crew would be going to space on a SpaceX rocket later this year, and asked people to consider coming to work for Neuralink, his brain-computer interface company.
But in the days before, his Twitter and other social media accounts had been involved in a run of events less linked to his company's interests. He had used his account to get cryptically involved in ongoing GameStop controversy, highlighting the Reddit forum that had begun the excitement as well as criticising the practice of short-selling.
He had also joined a conversation on social app Clubhouse in which – among a variety of other issues – he had addressed his use of Twitter.
Mr Musk said that he was on the social media app "in the very early days when there were less than 10,000 users … so I deleted my Twitter account", Mr Musk said, but re-joined Twitter so he could "speak directly to people"
"My early tweets are pretty racy", he added. "Other people think: 'He's gone crazy on Twitter'. I'm like: 'No, I started [going] crazy on Twitter'."
Mr Musk's Twitter account has led to a host of problems in the past, both personal and professional.
In July, he tweeted that "pronouns suck", leading to accusations of transphobia and criticism from people including his girlfriend, musician Grimes.
In a now-deleted message, she told Mr Musk: "I love you but please turn off ur [sic] phone or give me a [c]all. I cannot support hate. Please stop this. I know this isn't your heart."
Mr Musk has also caused issues for Tesla using the account in the past. He had previously joked on Twitter that he had secured funding to take the company private, causing a stock market frenzy, in an affair that ended with him stepping down as its chairman and agreeing to have his tweets vetted.
Join our new commenting forum
Join thought-provoking conversations, follow other Independent readers and see their replies