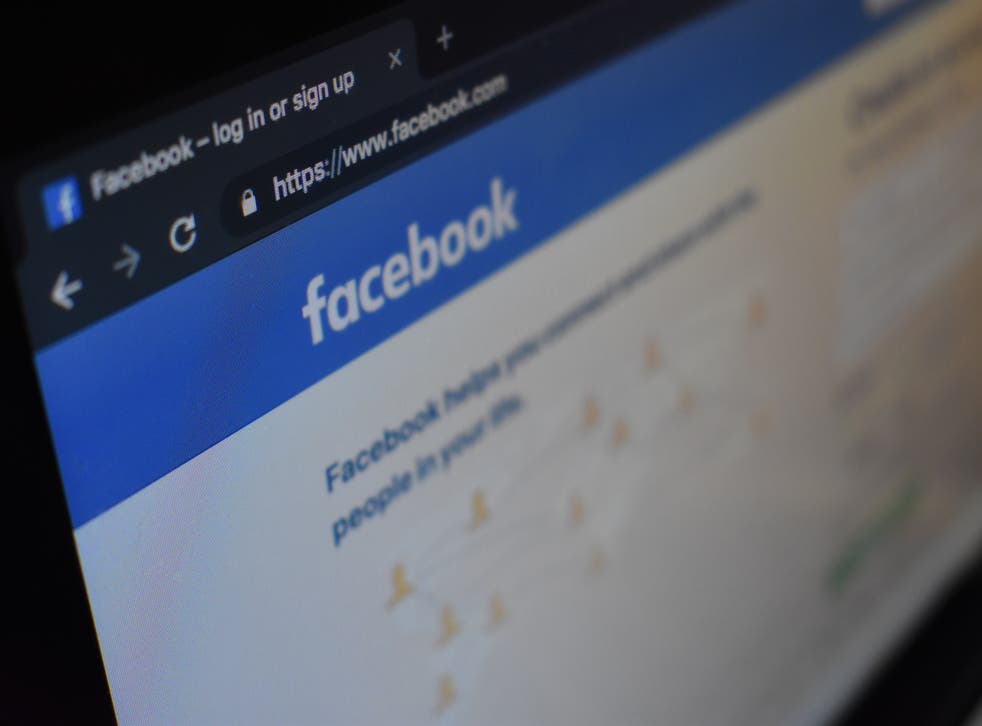 Engagement with misinformation on Facebook has tripled since the 2016 election - and became even worse in 2020
Only ten websites are responsible for 62 per cent of interactions with fake content.
Adam Smith
Tuesday 13 October 2020 21:06 Comments
Engagement with misinformation on Facebook has nearly tripled since 2016, according to new research, as the company prepares for the US presidential election.
People clicking, and reading, content from publishers which "repeatedly publish verifiably false content" has increased by 102 per cent, research from the German Marshall Fund states.
Moreover, content from websites that "fail to gather and present information responsibly" has increased by 293 per cent.
Fox News, Daily Wire, Breitbart, The Blaze, and Western Journal, are all named by the German Marshall Fund as examples of websites that "failed to gather and present information responsibly" and are deemed 'Manipulators'.
'False Content Producers', meanwhile, included DJHJ Media, The Federalist, Red State Observer, Wayne Dupree, and WND.
Only ten websites are responsible for 62 per cent of interactions with fake content.
In order to classify websites the researchers used NewsGuard, a browser plug-in that rates websites based on their trustworthiness, and social media tracking company NewsWhip to measure the spread of articles.
They found that interactions with content from 'Manipulators' in the second quarter of 2020 was greater than all interaction in 2017.
They also found that while content from all the sites they monitored increased slowly between 2016 and 2019, there was a 177 per cent spike during 2020
They found that Fox News gains the most interactions of any of the sites, and while the publisher does not gather and protect information responsibly, according to Newsguard, it does correct errors and discloses its ownership and financing.
However, the researchers also warned against a "disinformation supply chain," wherein bad actors would plant a story that becomes legitimised by the amount it is repeated, either through Facebook Groups, influencers, and algorithms.
The content is designed to be argumentative, oppositional to mainstream media, and is often pitched against 'conventional wisdom' so that audiences are intrigued and want to share it.
Moreover, the researchers say publishers that do not publish information responsibly, but do not publish outright false stories, fail to be picked up by Facebook's fact-checkers.
A false Breitbart article from October 2020 which cast doubt on the effectiveness of masks at preventing COVID-19 transmission "was fact-checked as false but not counted against the outlet".
Breitbart is currently part of Facebook's News program, which Facebook says aims to "sustain great journalism and strengthen democracy."
In 2019, the social media company was criticised for allowing the publication as to be a part of the program, among accusations it engages in repeatedly inaccurate and incendiary reporting.  
As "Breitbart's second strike for misinformation within 90 days, [the article] could have resulted in removal from the Facebook News program", the German Marshall Fund states
Facebook has also been criticised for apparently providing preferential treatment for right-wing pages, including Breitbart, Turning Point USA founder Charlie Kirk, Trump advocates Diamond and Silk, and conservative video maker Prager University (PragerU).
The social media giant has also been comdenmed for allowing lies in political advertisements on its platform and allowing them to be microtargeted to specific users.
Recently, it launched a new campaign to help people spot false stories and misinformation, with adverts encouraging users to check whether a post is from a trusted source, ensure they read beyond headlines, and be alert to manipulated images, as well as reflecting on how it makes them feel. 
"Engagement does not capture what most people actually see on Facebook. Using it to draw conclusions about the progress we've made in limiting misinformation and promoting authoritative sources of information since 2016 is misleading", Facebook told The Independent.
"Over the past four years we've built the largest fact-checking network of any platform, made investments in highlighting original, informative reporting, and changed our products to ensure fewer people see false information and are made aware of it when they do."
Register for free to continue reading
Registration is a free and easy way to support our truly independent journalism
By registering, you will also enjoy limited access to Premium articles, exclusive newsletters, commenting, and virtual events with our leading journalists
Already have an account? sign in
Join our new commenting forum
Join thought-provoking conversations, follow other Independent readers and see their replies