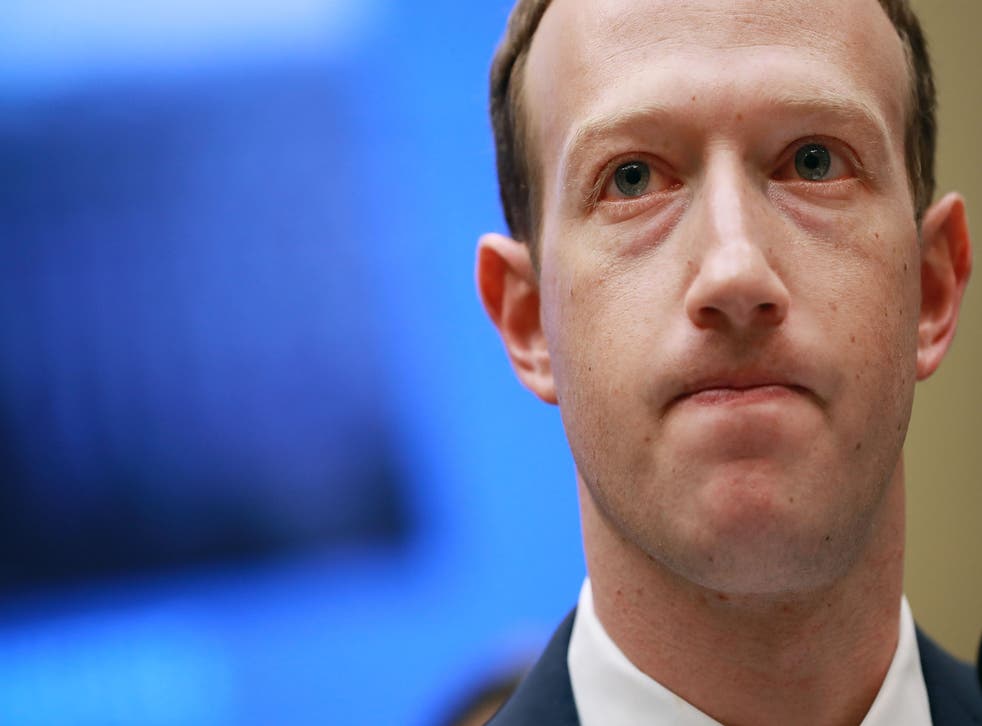 Facebook knew pro-Trump insurrectionists organised on site despite publicly saying otherwise
Just 137 super-inviters recruited the vast majority of members to various insurrectionist groups
An internal company report from Facebook documents the company's failure in preventing insurrectionists from organising on its platform, despite previous remarks from the company it made its site "inhospitable" to harmful actors.
The document reportedly states that Facebook activity from people connected to "Stop the Steal" and other pro-Trump groups, including the Patriot Party, played a role in the insurrection attempt.
However, Facebook's focus on removing fake accounts and "inauthentic behaviour" stopped it from taking pre-emptive action against real users.
"Hindsight is 20/20, at the time, it was very difficult to know whether what we were seeing was a coordinated effort to delegitimize the election, or whether it was free expression by users who were afraid and confused and deserved our empathy," reads the report from an internal Facebook group studying harmful networks, as received by BuzzFeed News.
"But hindsight being 20/20 makes it all the more important to look back to learn what we can about the growth of the election delegitimizing movements that grew, spread conspiracy, and helped incite the Capitol insurrection."
Facebook was reportedly outmanoeuvred by coordinated accounts and groups. The biggest groups used 137 'super-inviters' who recruited 67 per cent of various groups' members using tactics described similarly to "growth hacking".
"From the earliest Groups, we saw high levels of Hate, [violence and incitement] and delegitimization, combined with meteoric growth rates — almost all of the fastest growing FB Groups were Stop the Steal during their peak growth," the report reads.
It also states that far-right activists used the term "Stop the Steal" to organise with other users who had ties to militias. It concludes that the groups "normalized delegitimization and hate in a way that resulted in offline harm and harm to the norms underpinning democracy."
Facebook was apparently alerted to the Stop the Steal group on 3 November, the day of the US election, when it was"flagged for escalation because it contained high levels of hate and violence and incitement (VNI) in the comments." Two days later, it had grown to over 300,000 members.
"Because we were looking at each entity individually, rather than as a cohesive movement, we were only able to take down individual Groups and Pages once they exceeded a violation threshold," the report states.
"After the Capitol Insurrection and a wave of Storm the Capitol events across the country, we realized that the individual delegitimizing Groups, Pages and slogans did constitute a cohesive movement."
The news is a stark contrast to testimony given to the US Congress, where CEO Mark Zuckerberg that the company "made our services inhospitable to those who might do harm".
Executive Sheryl Sandberg also said that the Capitol insurrection was not "largely organised" on Facebook but on platforms that do not have the "ability to stop hate" like that of Facebook.
"We took a number of steps to limit content that sought to delegitimize the election, including indefinitely suspending President Trump from our platform, labeling candidates' posts with the latest vote-counting information after President Trump prematurely declared victory, and removing violating content including the original #StopTheSteal Group," Facebook said in a statement.
"Throughout 2020 we also strengthened our enforcement against militias, conspiracy networks like QAnon, and other groups that could be used to organize violence or civil unrest in the period after the elections. As we've said previously, we still saw problematic content on our platform during this period and we know that we didn't catch everything. This is not a definitive post-mortem report. It's a product of one of many teams who are continuing  to study what happened so we can continue improving our content moderation."
Facebook contended the notion the report was contrary to its executives' comments, as both Zuckerberg and Sandberg had said there was content on the platform that was not caught.
This news comes following a report by non-profit research group Advance Democracy and NBC that states the FBI has no credible evidence that pro-Trump extremists intended to storm the US Capitol ahead of 6 January.
Join our new commenting forum
Join thought-provoking conversations, follow other Independent readers and see their replies