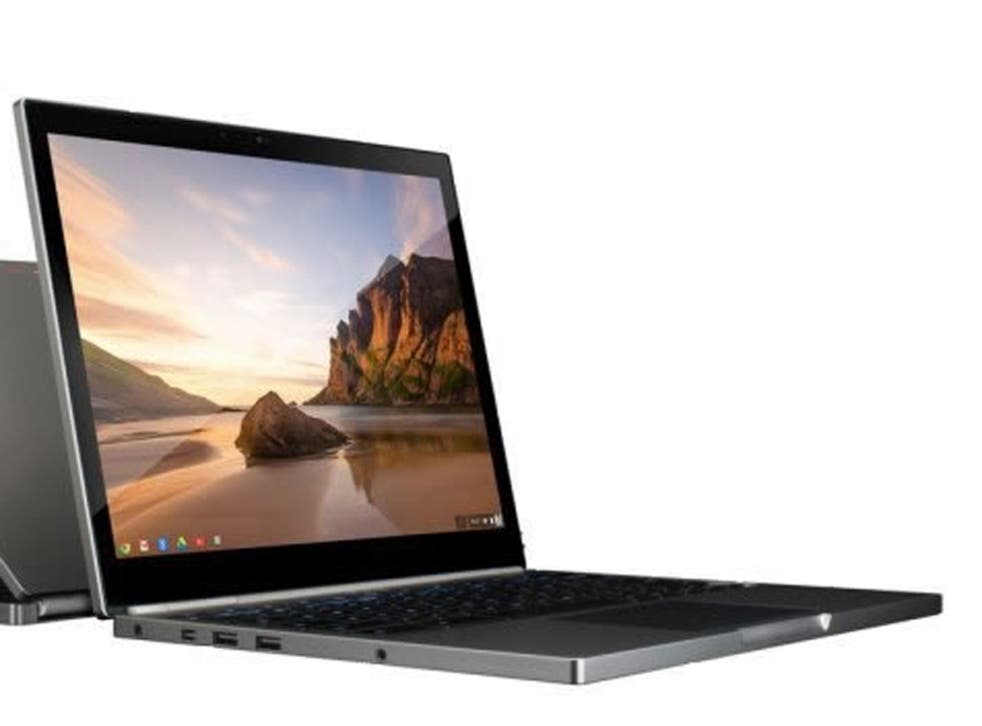 Do you need a Chromebook Pixel in your life?
The leaks were real and the rumours were true. Meet Google's latest laptop
Key features:
- Gorilla Glass multi-touch super high-res screen
- 2560 x 1700 at 239 PPI
- Intel Core™ i5 processor (Dual Core 1.8GHz)
- Intel HD Graphics 4000 (Integrated)
- 4GB RAM
- 32GB solid state drive (64GB on LTE model)
- Up to 5 hours of active use (59 Wh battery)
- Integrated 720p HD camera
- 12.85" display with a 3:2 aspect ratio
- 3.35 lbs / 1.52 kg
- One terabyte Google Drive cloud storage for three years
Over these last few weeks we've been teased by the possibility of a high-end touchscreen Chromebook, thanks to a suspiciously leaked promotional video showing off the mythical device. Well, the leaks were real and the rumours were true. Meet the Chromebook Pixel.
Google unveiled the Chromebook Pixel on Thursday evening. The 12.85 inch laptop runs Chrome OS, sports the highest resolution screen ever seen in a laptop, and has a build quality to rival that of the MacBook Pro. Not only that, the laptop features a multi-touch screen, a backlit keyboard, that auto adjusts based on ambient light, and optional 4G LTE connectivity.
The LTE model is currently not available to purchase in the UK, so it's WiFi only until further notice. Considering the success of the UK's recent 4G spectrum auctions, it seems odd that Google are not providing an LTE equipped Chromebook Pixel in preparation for this year's 4G roll-out, especially considering EE's current 4G availability.
The Chromebook Pixel is a powerful machine and it's definitely a premium device targeted at power users, especially given its price. At £1049.99 plus shipping, the Pixel is considerably more expensive than the average Chromebook, and that's where things start to get confusing.
A lightweight operating system for a heavyweight laptop?
Chrome OS was designed exclusively with web-based applications in mind. An operating system that delivers Google's full range of services in a lightweight, affordable and power efficient package. This is an operating system designed to run lean, with modest processing and graphical requirements. Not the kind of software that warrants the Pixel's high performance specs.
Google already sell Samsung Chromebooks for £229 and £330, a Samsung Chromebox for £279 and an Asus Chromebook for £199. All four devices are fully capable of running Chrome OS smoothly on much more affordable hardware, which makes the Pixel seem like overkill. In fact, both Samsung Chromebooks have longer lasting batteries.
The £229 Samsung Chromebook lasts for an average of 6.5 hours, whereas the Samsung 550 model lasts for around 6 hours and comes with 3G connectivity as standard. All that power driving such a high resolution display is great and everything, but it comes at a price, and that price is longevity. A portable computer is a tool first and foremost. What good is a tool that doesn't last as long as a device that costs £820 less?
As great as the Chromebook Pixel is, and to be honest it is great, it just seems as though it exists simply for the sake of it. This kind of hardware is more suited to a full-featured operating system such as Windows, Mac OS or Linux. If this hardware has been designed to accommodate future Chrome OS features and requirements, then the existence of the Pixel would make a lot more sense. But right now, that's just not the case, which makes the Chromebook Pixel seem more like an over-indulgence than a genuine requirement.
What else can you get for that sort of money?
For £999 including shipping you can purchase a MacBook Air with similar specifications, that's £50 cheaper than the Pixel. On one hand, you don't get an equivalent ultra-high resolution touch-capable screen, but on the other, you get around 2 hours extra battery life and can run far more applications, as well as every Google service available on Chrome OS. The hardware can be used to its full potential and you get 128GB of flash storage, compared to the meagre 32GB in the Pixel.
The Lenovo IdeaPad Yoga 13 running Windows 8 is a similarly specced Windows laptop, on par with the MacBook Pro and Chromebook Pixel in terms of performance. Despite not having as high a pixel resolution, the Yoga does come equipped with a touchscreen display, and has comparable battery life to that of the MacBook Air. Retailing at £999.99, the Yoga is also £50 cheaper than the Pixel and that price also includes shipping.
It's worth noting that the Chromebook Pixel comes with a terabyte of cloud storage in the form of Google Drive space, but this expires after three years. Should you choose to continue using Google Drive once the three years are up, the same amount of cloud storage will cost you $49 per month thereafter at Google's current prices.
Both the Macbook Air and the Lenovo Yoga 13 are capable of running full featured operating systems with incredibly mature ecosystems, as well as being able to run every Google service found on a Chromebook. In comparison, the Chromebook Pixel is limited by the scope of Chrome OS and the web apps that the Chrome browser can support.
Too much, too soon?
That high-resolution retina-beating display is impressive, but it can't be used in conjunction with a native Adobe Photoshop app. The processor and graphics are extremely capable, but you're not going to be able to install Steam and play Half-Life 2 any time soon. Google's hardware is exceptional, both fit and finish, but if the battery runs out before the end of a work day, it'll be nothing more than a pretty paperweight until you find a power outlet. Not exactly ideal when you're parting with over a thousand pounds for a mobile workhorse.
As great as the Chromebook Pixel is, it's still hard to recommend such a powerful device that can only perform the same tasks as a £229 equivalent Chromebook. One that can handle those same tasks comfortably, and for longer on a single charge.
On the plus side, Google have managed to create hardware to rival that of Apple's, and if anything, it proves that they are capable of going toe to toe with the best in the business when it comes to build quality. If Chrome OS continues to mature into a fully fledged operating system, which this hardware seems to suggest, then one day we might all be using Google's cloud OS. But in Chrome OS's current form, the Pixel feels like too much, too soon, for too high a price.

The Chromebook Pixel is available to purchase now in the Google Play Store.
Join our new commenting forum
Join thought-provoking conversations, follow other Independent readers and see their replies