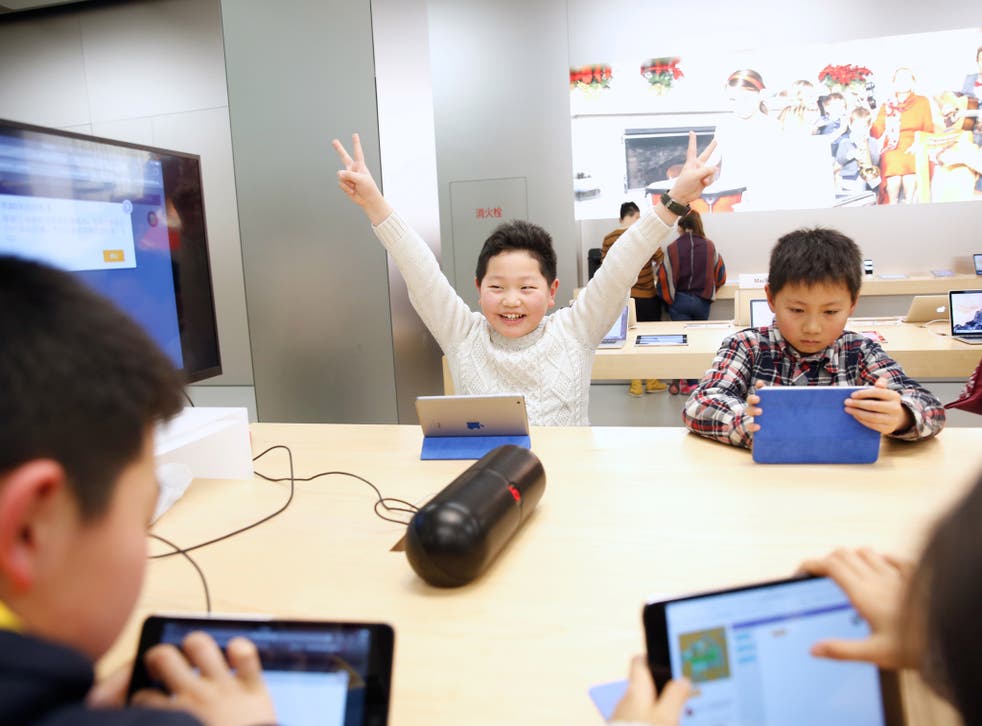 Hour of Code: tech firms unite as computer programming takes centre stage in education
Apple and other tech firms have worked together to create tools to teach children to code — and it's becoming clear that they don't need much encouragement
Andrew Griffin
Friday 12 December 2014 18:29 Comments
There were children huddled around iPads in the Apple Store, as ever, last night. But, for once, they weren't playing with or browsing apps — they were learning how to make them.
As part of the second Code.org Hour of Code yesterday, Apple and other companies ran classes and games to get children learning computer programming. The events were kicked off by Barack Obama writing a line of code himself, and come in the context of the addition of programming to the UK school syllabus and increased focus by Government to push it up the agenda.
Last year's event was mostly based in the US. While this year's still felt very American, there were 77,378 events all across the world — on every continent, and in countries from Afghanistan (18 events) to Zimbabwe (12). A full list of locations is on the website.
That included every one of Apple's 447 retail stores, including those across the UK. Apple is just one of the supporters of Code.org's initiative — alongside practically every major tech firm, including Amazon, Facebook, Google, Microsoft and Yahoo — and its part included coding classes for children, where they learnt the basics of computer programming instore.
At one of the sessions yesterday evening, children were gathered around iPads, dropping blocks representing chunks of code into a chain, and in so doing navigating an Angry Bird character towards another one. If that all sounds a little confusing, it certainly wasn't to the children — one of whom was already studying coding at school, and all of whom took to the task in seconds.
The children played on games based on Blockly, a Google project built to "encourage tomorrow's programmers". All of the games are on the code.org website — there's many more in addition to the ones the children were learning on last night, including tools that don't even need a computer and teach children to code with paper and pen.
Blockly teaches block-based programming, where the bits of code are represented visually rather than by pieces of text. The kids, and one adult, could pull the instructions of the side of the screen and give instructions to the characters in the game. Once they were successful, they could pull the visual elements away, and see the code that was underlying it, in javascript, a popular programming language.
Instructions came to them through videos starring the high-profile supporters of the Hour of Code — Bill Gates and Mark Zuckerberg, as well as Chris Bosh, an NBA all-star who learnt coding while at university.
But it wasn't as if they needed instructions, even if the brief intrusions by coding rockstars was appreciated. The children tore through the challenges.
Clearly, for a generation, coding is not just a frustrating barrier to be crossed, or a skill to be learnt, but on a par with the Angry Birds games that they were learning about and whose characters they were controlling.
Register for free to continue reading
Registration is a free and easy way to support our truly independent journalism
By registering, you will also enjoy limited access to Premium articles, exclusive newsletters, commenting, and virtual events with our leading journalists
Already have an account? sign in
Join our new commenting forum
Join thought-provoking conversations, follow other Independent readers and see their replies