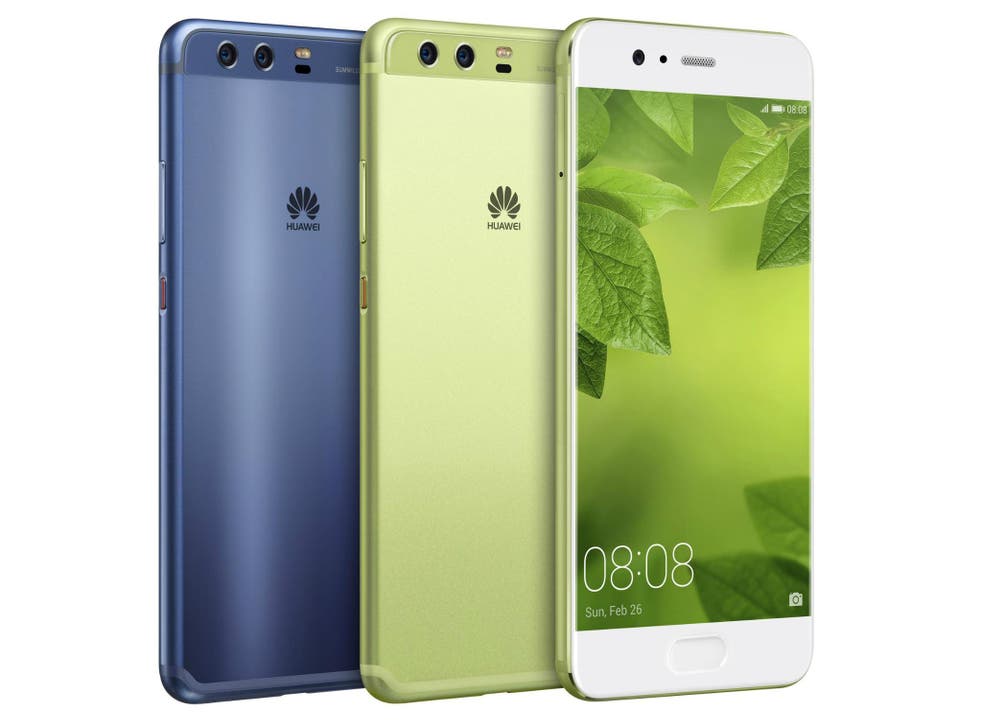 Huawei P10 preview: A hands-on look at the 'dazzling' and risky new iPhone rival
A high-end smartphone that makes one glaring omission
MWC 2017 kicked off with the launch of the LG G6, and Huawei has followed its rival with a new flagship of its own: the Huawei P10.
The Chinese firm has become a genuine force in the smartphone industry, with the Huawei Mate 9 easily its best release yet, boasting outstanding battery life, an excellent screen and a number of intelligent software tweaks.
Does the P10 represent another step in the right direction? We're not entirely convinced.
In terms of design, we have no complaints. The 'dazzling' colours options are particularly attractive, thanks to something Huawei calls the 'hyper diamond cut'.
Gadget and tech news: In pictures

Show all 25
The process apparently takes eight and a half minutes of blade-work per handset, and the result is a phone that shimmers alluringly.
The non-'dazzling' colour schemes aren't quite as enticing, but with eight colour options available, there's something for everyone.
The P10 is comfortable to hold too, thanks to its gently curved sides and rounded corners.
It uses a 5.1-inch, 1,920 x 1,080 screen that's sharp, bright and ideal for watching films and TV shows on.
Unfortunately, it's not pixel-packed enough to offer a compelling virtual reality experience and, sure enough, Huawei has confirmed that the P10 doesn't support Daydream VR.
You'll still be able to use it with an alternative virtual reality headset, such as Google Cardboard, but it won't deliver as realistic an experience as possible.
Beneath the display lies the fingerprint sensor, but it's much more than just that.
Huawei has decided to get rid of the P10's soft keys, in order to squeeze as much use as possible out of every millimetre of the display.
The home, back and recent apps commands all live within the sensor. Users have to tap it once to go back, hold it to go home and swipe it to view the recently used apps screen.
The gestures are simple enough to memorise almost instantly, but years of Android use means my thumb instinctively reaches for that familiar strip at the bottom of my phone's display whenever I want to go home, back or view my active apps. That isn't a habit I'll break too easily.
Another talking point is the camera setup. Huawei calls the P10's system the Leica Dual Camera 2.0 Pro Edition, and it combines a 12-megapixel colour sensor with a 20-megapixel mono sensor.
It allows users to maximise the bokeh effect in photos, blurring the out-of-focus parts of a shot to highlight the main subject. Huawei's also included a dedicated Portrait mode.
The lighting conditions in the testing room were far from ideal, so we haven't been able to pass fair judgement on it yet. The Mate 9 uses a similar setup though, and we'll be happy enough if the P9's camera matches its performance.
The P10 runs Android 7.0 Nougat with the EMUI 5.1 skin, which adds a handful of extra features.
The most notable of these are Ultra Memory and Ultra Response, both of which attempt to improve the user experience with the aid of a machine-learning algorithm.
Ultra Memory is designed to monitor your phone habits in order to optimise memory use, which, according to Huawei, makes apps open faster. Ultra Response is also speed-focused, predicting which areas of the screen your fingers will next touch.
The P10 will be available in a wide range of colour options, including blue, green, black, gold, rose gold, white 'ceramic' and silver, though not all of them will be available in the UK.
Huawei has made massive strides over the past several years, with each of its smartphones topping the last in terms of either design, features or usability.
However, while the P10 is undoubtedly a step above the P9, we're not convinced it's a more appealing prospect than the Mate 9.
Removing the soft keys is an unnecessary risk, and the handset's distinct shortage of VR credentials is a significant shortcoming, considering its flagship status.
Huawei hasn't announced UK pricing yet, but the P10 will cost €649 and the P10 Plus will cost €699 when they go on sale in March.
Join our new commenting forum
Join thought-provoking conversations, follow other Independent readers and see their replies