Nokia: The giant with its fingers crossed

Show all 6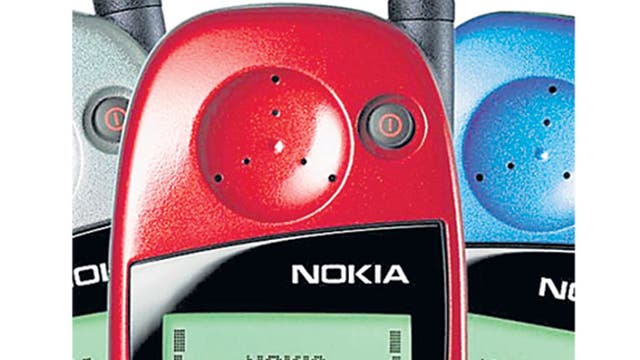 Nokia: The giant with its fingers crossed
Finnish firm Nokia still sells more phones than anyone – but after being outwitted by Apple and co, the firm's future rests on the success of a new model.
Remember Nokia? Before Steve Jobs unveiled the iPhone in January 2007, the Finnish firm bestrode the handheld mobile device market like a colossus. There's at least half a chance you owned one of its phones, given that Nokia was regularly responsible for five of the top 10 handsets sold in the UK in any financial quarter.
Its devices were simple, with intuitive keypads that became as familiar as the qwerty keyboard. They were reliable: a dropped phone rarely cracked, and a dropped call rarely occurred. They were ubiquitous: someone in your office always had a Nokia charger when you needed one. The Nokia 3210 sold 160 million units, the Nokia 1100 250 million. In some parts of the world, "Nokia" means mobile phone, just as "Hoover" means vacuum cleaner.
Over the past five years, however, the company has been edged out of the top end of the market by Apple, and out of the mid-market by phones using Google's Android operating system (OS); in the business bracket, it was buried by BlackBerry. Nokia has lost more than £53bn since 2007 and watched its market value fall by 75 per cent.
Mike Butcher, editor of TechCrunch Europe, describes the contrast between Nokia and its rivals vividly. "Steve Jobs launching iPhone was incredible to watch," he says. "He'd stand up there like he was the fifth Beatle and unveil an amazing, sinuous mobile smartphone. Then you'd go to a Nokia event and they'd launch a phone called something like the ZX27493."
In February, Nokia's CEO, Stephen Elop, wrote a now-notorious memo to his staff, in which he recounted the parable of a man standing on a burning oil platform in the North Sea. "He could stand on the platform, and inevitably be consumed by the burning flames," the email read. "Or, he could plunge 30 metres into the freezing waters. The man was standing upon a 'burning platform', and he needed to make a choice... Nokia, our platform is burning."
Elop's leap into the choppy waters consisted of 4,000 job cuts and a "strategic alliance" with Microsoft to produce new devices using the software giant's Windows Phone OS. This led, in turn, to the launch of the phone on which Nokia's hopes now rest: the Lumia 800, which reached stores yesterday. At £366 per handset, the Lumia 800 is a sleek, high-spec device designed to compete with the likes of the iPhone, the Samsung Galaxy or the HTC Sensation.
It syncs your contacts directly to Facebook, links remotely to your Xbox, and has a decent Nokia-built maps application. The Lumia 710 (£235) is being launched simultaneously with the mid-market in mind. Both phones run not on Nokia's own smartphone OS, Symbian, but on Windows Phone 7.5 Mango. When Nokia launched the Lumia at its Nokia World event last month, it was described as "the first real Windows phone".
Nokia remains the world's biggest mobile phone manufacturer, and in fact its devices last year outsold the iPhone globally by almost two to one. But the Finnish firm's global share of phone sales last year fell below 30 per cent for the first time. In the developing world, it now has to contend with cheap Chinese knock-offs. In the developed world, it is struggling against the cultural tide.
As well as high-visibility advertising, Nokia is staging the UK's largest "4D" light and music event in history on the Thames. On the evening of 28 November, the Millbank area of central London will be plunged into darkness, and the Millbank Tower transformed into a canvas for a spectacular 4D projection and a performance by Canadian producer/DJ Deadmau5.
"A flagship device would normally demand about £5m of investment in its promotion," one industry insider estimates. "We're seeing maybe four times that spent on the Lumia 800."
"Mobile phones quickly became less about the device itself than about the ecosystem of applications," Mike Butcher explains. "As soon as the iPhone and the App Store launched, there was a huge proliferation of applications: clever map apps, bus timetables, you name it. Nokia was blind-sided. Their device strategy was totally scattered. They ended up with three different operating systems, their Ovi apps store didn't work properly, they didn't have a good mapping app, which was a big deal on the iPhone."
Google's Android OS compounded Nokia's woes. The company opened its own shop opposite the Apple Store in Regent Street in 2008, but failed to win over an indifferent public. It closed after less than two years.
Network operators want Nokia and the Lumia to succeed, to keep the mobile market competitive. Microsoft wants it to succeed, so Windows Phone can compete with Android and Apple. When Windows 8 launches next year, it will bring with it yet more advanced handsets for Windows Phone. "I saw the roster of devices that are coming out," says John Nichols, Nokia UK's marketing boss, "and it was one of the greatest days of my career."
The Lumia already boasts plenty of pre-orders, and the tech blogs have given it great write-ups. Gizmodo calls it "by far the best Windows Phone you can buy". Jack Kent, a mobile media analyst at IHS Screen Digest, agrees. "One phone won't turn things around," he says, "but it's the start of a comeback."
Join our new commenting forum
Join thought-provoking conversations, follow other Independent readers and see their replies