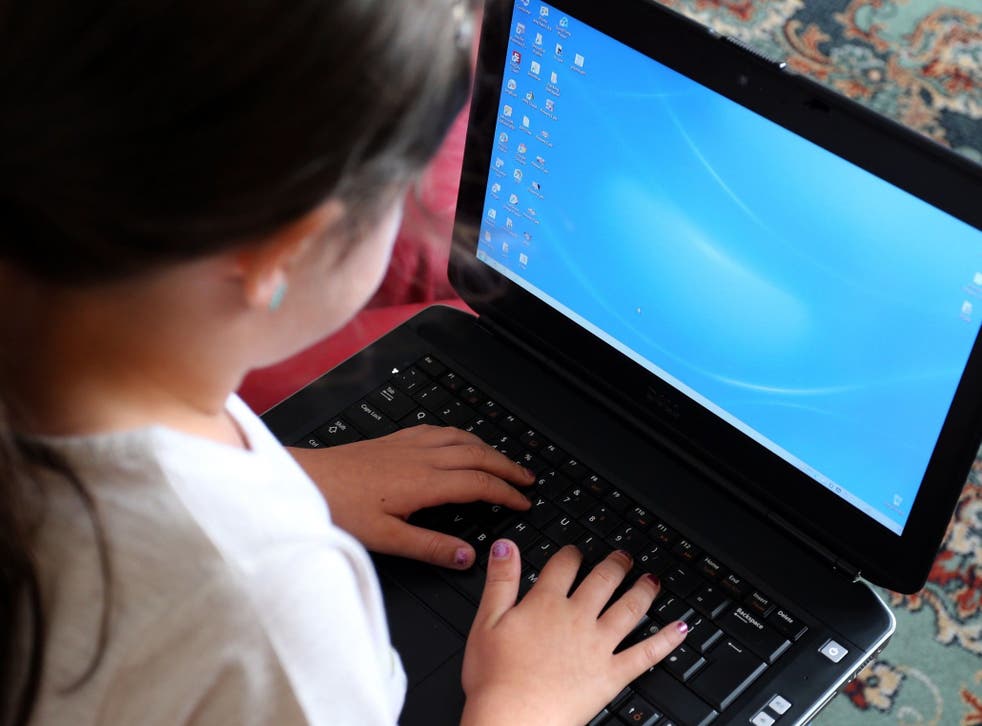 How to set screen time limits for your children on iPhones, Android, computers, Instagram and YouTube
Amid increasing concern about the damage done by their apps, tech companies are offering ways to limit their use
Parents and experts are increasingly concerned about the damage being done to children by spending too much time looking at screens.
The latest warning comes from the Royal College of Paediatrics and Child Health, which suggested that excessive use of screens could bring a whole host of negative outcomes for young people. That includes everything from bad sleep to the potential for cyber bullying, though the organisation warned that the damage might be overestimated.
Helpfully, the technology industry is increasingly aware of the same problems and is trying to solve them using products. As concern has grown about the damage their products do, developers have added features that stop other features being used – monitoring how long people spend on their phones, and kicking them off when it gets too much.
This can now been done on just about every major platform and piece of software. That means it's easy to automatically keep tabs on what kids are doing – and ensure they are not using devices more than you want them to be.
Here is your guide to curbing screen time on different platforms.
iOS
Apple made digital wellbeing a central part of iOS 12, its latest operating system, and any device that's updated with this will be able to take advantage of the monitoring features. The tools are far-reaching on both the iPhone and the iPad, offering detailed ways of tracking your usage as well as sometimes intrusive ways to limit how often you use your phone.
Those features are branded as "Screen Time" on Apple devices, and it's under that heading that you'll find the options in your Settings app.
Gadget and tech news: In pictures

Show all 25
By heading there, and turning on the feature, you'll see a rundown of all the apps you have had open and how long. You'll also be able to see how many times a day you pick up your phone and how many notifications you receive.
There are also ways of restricting how much you use your device. You can choose to set a timer for either specific apps or for categories – limiting your Facebook use or general time on social media, for instance.
The same options are easy to set up on a child's device, too. If you add that person into your family under the sharing options, you'll be able to see and control their usage too.
Android
Google has added similar features to Android phones – but almost no one has access to them. They have only rolled out to Google's own Pixel phones, though the features are expected to come to other models in the future.
If you do have a Google Pixel that's running Android 9 Pie, just head into the Google Play Store and download the app known as "Digital Wellbeing". Once that's installed, the features should arrive in the Android settings.
Like Apple, those settings give a readout of which apps you've been using, the option to add a timer that will kick you off when it has run out, and graphs showing information about how often you unlock your phone or receive notifications. It also adds a feature that isn't found on Apple devices called Wind Down, which gradually removes the colour from the display in an attempt to encourage you to put your phone down and go to bed.
Macs and PCs, Xboxes and PlayStations
Given that desktop and laptop computers tend to be a little more flexible, it's historically been more easy to monitor and restrict your use of the computers. It's still easy – though it's a little more complicated than the simple processes that have been added to Android and iPhones.
On a Mac, the feature has actually been available for years, but has had less attention than the recent rollout on phones. It's enabled by opening up System Preferences and choosing the Parental Controls setting, which allows you to specify which account you'd like to restrict.
Just like on the iPhone, you can choose either specific apps or websites to restrict, or apply them on a more general level. There are even options to limit use specifically on weekdays or on evenings. The restrictions can be lifted by typing in an admin password, to avoid any homework emergencies.
And there are similar options on Windows 10, too. Head to the Settings preference and click through to the manage family settings option, and then choose screen time. From there, you can choose how much any given user should be allowed to go on the computer, picking hours and time limits that will decide when they are kicked off. The same options even allow you to do the same for the Xbox, and you can head to the Microsoft website if you don't have a Windows PC but want to control console use.
Likewise, you can set Play Time settings on the PlayStation, which will notify children if they're on too long and then kick them off if they don't heed that warning. On the console itself, head to the family management page in the settings tool, and click through to Play Time settings; you can do the same on the web browser or playstation app, too.
Specific apps
As well as the platforms themselves, various apps have also added ways for parents and children to make sure they don't overindulge. Sites such as YouTube and Facebook have rolled out the features, in largely the same way.
On all of those apps, just head into the settings page from the app itself, and look for the relevant option: Your Time on Facebook, the little lock icon in the corner of YouTube or Your Activity on Instagram. They each give you an option to set a time limit as well as see the activity so far.
Join our new commenting forum
Join thought-provoking conversations, follow other Independent readers and see their replies