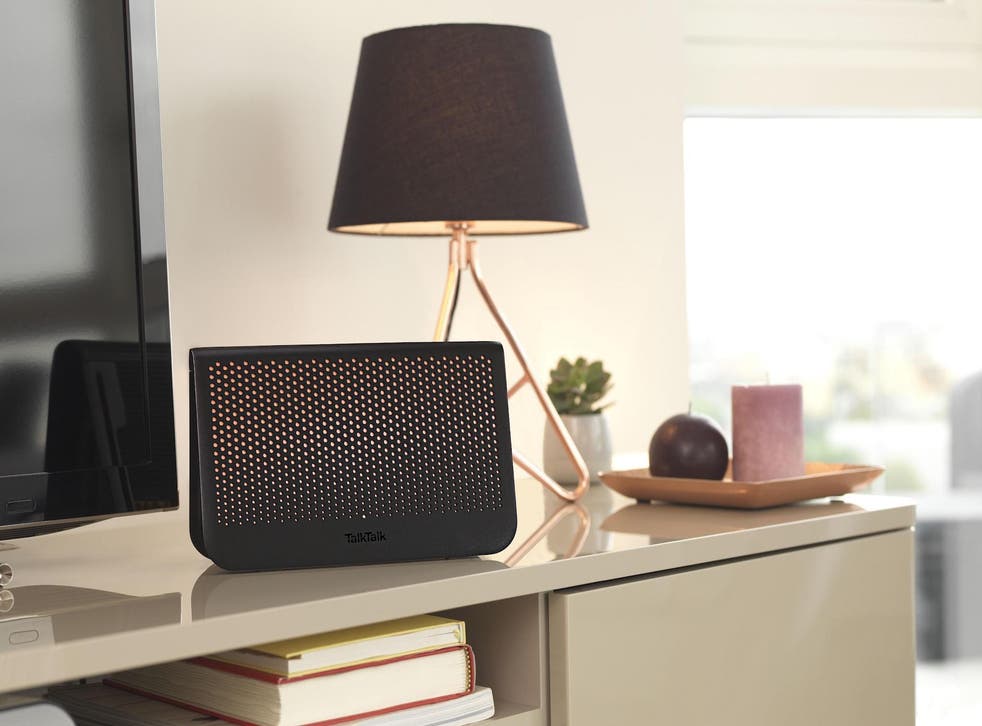 TalkTalk Wi-FI Hub review: Is a new router enough to make you love your internet?
TalkTalk's new router is no longer 'super' – so what is it?
The thing is, if you put the word "super" in the title, people are likely to have high expectations. But super is a word which, up until now, TalkTalk has regularly attached to its routers. Does it indicate that TalkTalk no longer thinks its router is super? More importantly, does it imply you won't think so either?
Well, I've tested this new model, keeping the same word in mind because, after all, TalkTalk is saying this is its most sophisticated router ever. Sophisticated but not super?
Things start well because it comes in a flat package, designed to fit through most letter boxes. This was something BT made a priority a few Home Hubs back because it said customers were fed up of waiting in for their routers to be delivered.
Gadget and tech news: In pictures

Show all 25
Open the box and the instructions are printed inside, bold and clear, which is a good start. And it turns out that set-up is extremely simple, really not much more than plugging it into the mains and connecting the Ethernet cable to the router and the wall telephone socket.
All you need to know is whether that socket has a filter in it or not and choose how you connect accordingly.
The router is good-looking. I know, that's not a sentence you often hear, right?
An oblong with rounded corners, the surface is black but covered in circular perforations. It's not very thick and the router stands up on its own because a trestle frame opens automatically when taken out of the box. The spring that makes this happen also means it can be packed letter-box flat beforehand.
The benefit of the considerable effort that's gone into its design is that you don't mind having it visible in the living room, instead of keeping it tucked away, which also helps with spreading the signal.
There's another reason it looks better than most routers: its lights. Or rather, the lack of them. It's not adorned with lots of flashing LEDs as most are. You know the drill: one shows it's switched on, another flashes (endlessly) to indicate the speed of upload or download, a third indicates the home network is active, and so on. Helpful though these lights can be, they are distracting.
Here, there's just one light, an LED which is downstage centre on the router's front. It stays alight continuously, a visible but not overpowering white glow which is reassuring without being demanding.
You'll need the password before you can get going and here TalkTalk has taken a hint from BT's Home Hub series, with a plastic card built into the back of the router which is removable and helpfully has the password printed on it.
It's neatly positioned at the top of the router and falls under your hand naturally as you reach for it.
Personally, I take a photo of the router password when I get it so it's always on my phone, but this is a highly effective solution. Just don't forget to put it back afterwards…
So far, so good. But is it super?
Any router is limited by the speed the internet service provider and the copper wire or fibre can deliver. I don't have fibre in my central London street (please sort this out as soon as is convenient, Openreach, BT, whoever) so I don't get super-fast speeds but having used this router for a few weeks now, it seems like it consistently delivers speeds that are at least as fast as, and often faster than, the previous box, which in my case was also from TalkTalk.
But that's not the big difference.
My home is not big but stretches across several floors. Other routers have not had great reach, requiring extenders or meaning I resigned myself to going downstairs again. The new router reaches everywhere, effortlessly, and the speed doesn't even drop enormously the further I go from it. This, for me, has been the revelation.
It rarely needs rebooting, offers reasonable speeds and refreshes the parts other routers could not reach, as they say. This may be made possible by the multiple antennas in the router (there are seven in total).
The new router has four Ethernet sockets, all of which are fast, gigabit connections. TalkTalk says that the router uses beamforming technology, which is there to prioritise devices and deliver wifi accurately. It also claims it can deliver wifi to up to 50 devices at a time. Even I, as a tech journalist, don't have that many gadgets demanding connection simultaneously, but I make no judgement if you do.
This router works as well as, or possibly better than, my other favourite system, the Google Wifi mesh router. Google's device is fantastic: great-looking, fast, far-reaching with its signal, easy to use and with a brilliant app that makes it consistently approachable. But it requires you to have a separate mode. Here, that modem is built into the TalkTalk unit.
The TalkTalk Wi-Fi Hub costs £120, and though it will work with other broadband providers it's optimised for TalkTalk. If you're a new customer, it'll come automatically, free, when you sign up to the faster fibre broadband service. And if you're a current customer or are signing up to a non-fibre tariff (called Fast Broadband) it costs from £30.
The TalkTalk is not as handsome as the Google Wi-fi but it's still highly presentable. And its performance is tremendous. Super? Certainly.
Join our new commenting forum
Join thought-provoking conversations, follow other Independent readers and see their replies