The 10 Best gaming gadgets

Show all 10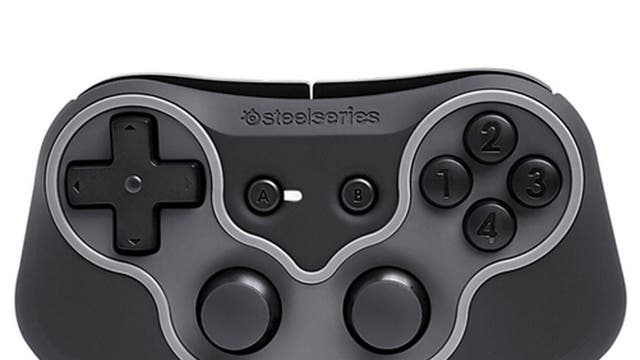 The 10 Best gaming gadgets
They might not make you play any better, but these accessories should improve your in-game experience...
Samuel Muston
Wednesday 03 April 2013 19:00 Comments
1. Steelseries Wireless Controller
This has been designed to work with your PC or Mac, which is pretty standard – but it also works with mobile devices via Bluetooth. Just hook it up to your Android or iPhone and bam, proper gaming on the go. Fully charged, it gives you 10 hours of non-stop playing time.
£59.99, pcworld.co.uk
The Destructor 2 is only 2.2mm thick and is pretty much the perfect mouse pad for gamers. Its surface is micro-textured for easy sliding and works with both laser and optical mice.
£34.99, razerzone.com
3. WD My Passport Portable Hard Drive
Avoid the PC gamer's dilemma and get this two-terabyte external hard drive and you'll never need to worry about those Steam games filling up your hard drive. It's USB powered (2.0 and 3.0 compliant) and will run with a Mac or PC.
£149.95, johnlewis.com
4. Logitech G19s gaming keyboard
The new keyboard from Logitech features a customisable display that allows you to track your gaming stats even if you aren't currently in game. There are also 12 programmable keys, with 36 different functions. Its two USB ports mean you don't have to worry about not having enough slots for other kit, either. Out in three weeks.
£179.99, logitech.com
5. Mad Catz Cyborg Fly 5 Joystick
An affordable joystick that doesn't compromise on features. It has 10 buttons, a dual-throttle lever and an adjustable handle height. There's no need for batteries either; it runs off your USB port.
£39.99, pcworld.co.uk
The R.A.T. 9 looks like something out of a sci-fi movie and has the features to match. Incredibly, you can adjust the size of the mouse to match your grip. It's wireless, but comes with a recharging dock and next-gen wireless technology for lightning-fast responses.
£89.99, pcworld.co.uk
The official wheel of ultimate driving game Gran Turismo – and still the best in its class. The vibrating wheel lets you experience shifts in weight and even the surface of the road and the 900-degree rotation lets you drive as you would in a real car on the track. And that's to say nothing of the sensitive throttle and brake pedals.
£102.97, asda.com
8. Xbox 360 Controller for Windows
When games created for consoles make their way on to PC there can be some problems using a mouse. That's where the Xbox 360 controller for Windows comes in. Try it with the latest Tomb Raider on PC – you'll find it much improved.
£22.99, game.co.uk
Probably the ultimate gaming mouse around, this one has 20 buttons, which can be programmed for use during MMO (Massive Multiplier Online) games including World of Warcraft. If you get bored and want to swap to another game,this will store your profile.
£69.99, logitech.com
10. Beyerdynamic Mmx 300 headset
Big developers put a lot of effort (and cash) into in-game audio, especially when for first-person shooter games, so make the most of it with this headset.
£279, overclockers.co.uk
Register for free to continue reading
Registration is a free and easy way to support our truly independent journalism
By registering, you will also enjoy limited access to Premium articles, exclusive newsletters, commenting, and virtual events with our leading journalists
Already have an account? sign in
Join our new commenting forum
Join thought-provoking conversations, follow other Independent readers and see their replies