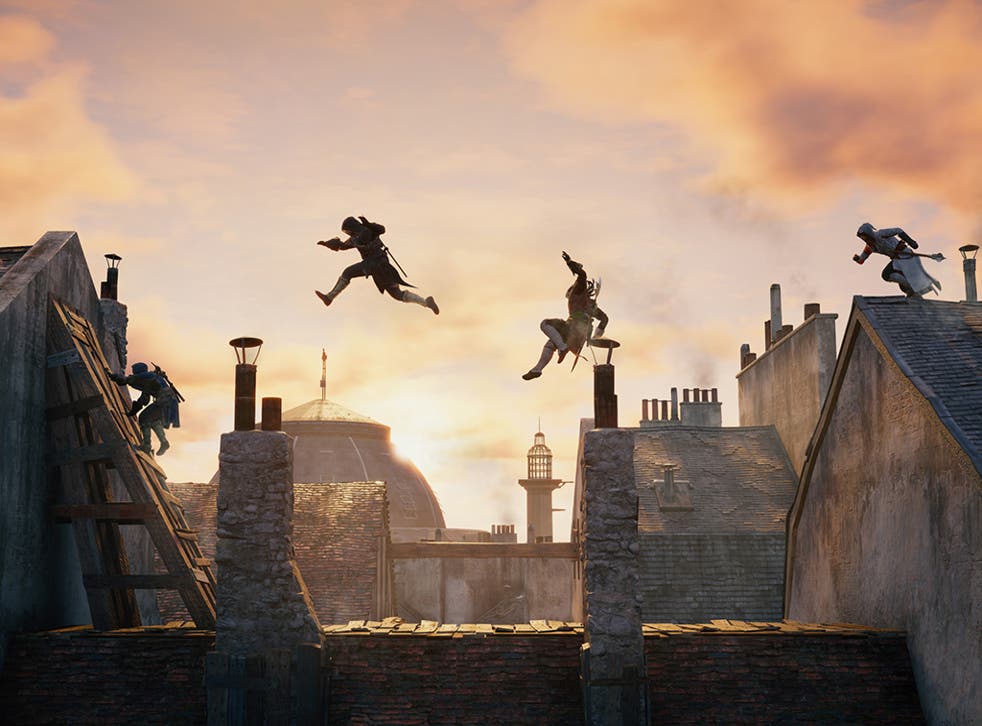 Assassin's Creed Unity review: you'll marvel at the graphics
Released at the same time as Assassin's Creed: Rogue, darting up ladders and running across rooftops becomes second nature
For those familiar with Assassin's Creed, Unity steps into well-trod territory. It's a game that will pitch you into a battle within minutes, absorb you with a well-paced narrative and have you exploring, following and finding as you will have done umpteen times before.
But this time around you're in Paris during the French Revolution - and it looks amazing. The visual touches and the cinematic flourishes bring France to life. Graphics may not be everything, but as Arno Dorian attempts to uncover the driver behind the uprising, you can't help but marvel.
That is not all that is new, though. Unity boasts a rewritten combat system. In the early fights you can simply tap a single button and invariably win but this method soon loses its impact when more than one foe is upon you. The game also boasts a crossbow-like Phantom Blade which can stealthily fire from a distance.
As always, getting around the game is intuitive thanks to helpful camera angles at just the right moments and dots that tell you how far away you are from items that you need to collect. The control method makes running and climbing easy and by combining button presses, you are able to pull of stunning sets of moves which is just as much a part of the game as all of the puzzle-like moments that arrest the attention.
Assassin's Creed Unity: in pictures

Show all 10
Indeed, darting up ladders, running across rooftops, scaling buildings, leaping, jumping and sliding becomes second nature. Let enemies escape or fail to achieve an objective in single-player and you may find yourself going over the same ground again and again but get it right and you feel rewarded.
The biggest bugbear of the game is the save and load times which are long and drawn out affairs. They provide halts to the game when you would rather just progress and they remind you that your experience is not going to be fluid.
And yet overall it's a true achievement. There is four-player co-op, screens oozing with non-player characters going about their business in a life-like manner. There are customisation options and a level of detail that brings 1789 to life. It took four years to make this game and it shows.
For there is no doubt that it draws every ounce of console power and that gamers are in for a treat.
£49.99; Ubisoft; PS4, Xbox One
Join our new commenting forum
Join thought-provoking conversations, follow other Independent readers and see their replies