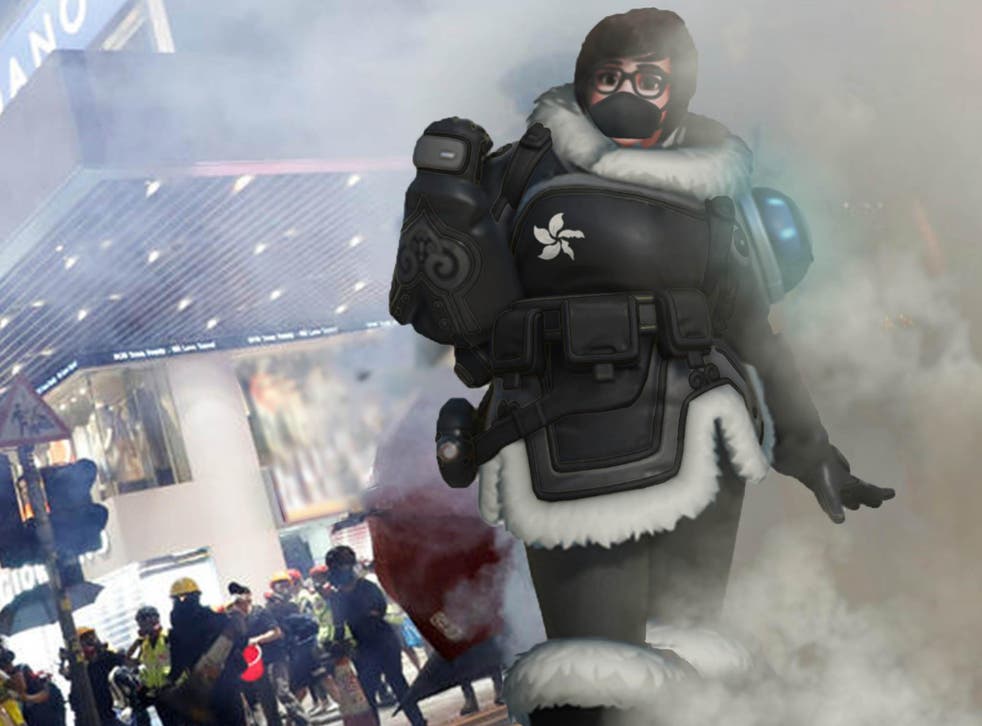 Blizzard faces boycott after banning player over Hong Kong protest support
eSports player Blitzchung banned from Hearthstone tournament after 'Liberate Hong Kong' comments
Video game company Blizzard is facing a boycott after banning a professional gamer from an eSports tournament for publicly supporting pro-democracy protests in Hong Kong.
Chung "Blitzchung" Ng Wai was removed from the Grandmasters competition for the game Hearthstone after the US firm claimed he broke the official rules.
"While we stand by one's right to express individual thoughts and opinions, players and other participants that elect to participate in our eSports competitions must abide by the official competitions rules," Blizzard, which is part-owned by Chinese firm Tencent, wrote in a post explaining the decision.
In a post-match interview, Blitzchung had worn a gas mask and goggles and stated: "Liberate Hong Kong, revolution of our age."
The head gear has become a symbol of the protests, which began earlier this year in response to a planned extradition law that would force Hong Kong residents to face trial in mainland China.
Gadget and tech news: In pictures

Show all 25
Shortly after the ban was announced, the hashtag #BoycottBlizzard began trending across social media.
Gamers said they were cancelling their subscriptoins to popular Blizzard titles like Starcraft, World of Warcraft, Diablo and Overwatch.
One Twitter user wrote: "Cancelled my subscription to World of Warcraft. I support young people proactively advocating for their freedom and democracy; they are shaping a better tomorrow. Punishing them for their activism is shameful."
Video game developer Mark Kern, who worked on World of Warcraft, revealed that he had also cancelled his subscription to the game.
He tweeted: "We are in a situation where unlimited Communist money dictates our American values. We censor our games for China, we censor our movies for China. Now, video game companies are silencing voices for freedom and democracy."
Supporters of the boycott also shared memes of popular Overwatch character Mei, which showed gas masks and riot gear superimposed onto the character.
Join our new commenting forum
Join thought-provoking conversations, follow other Independent readers and see their replies