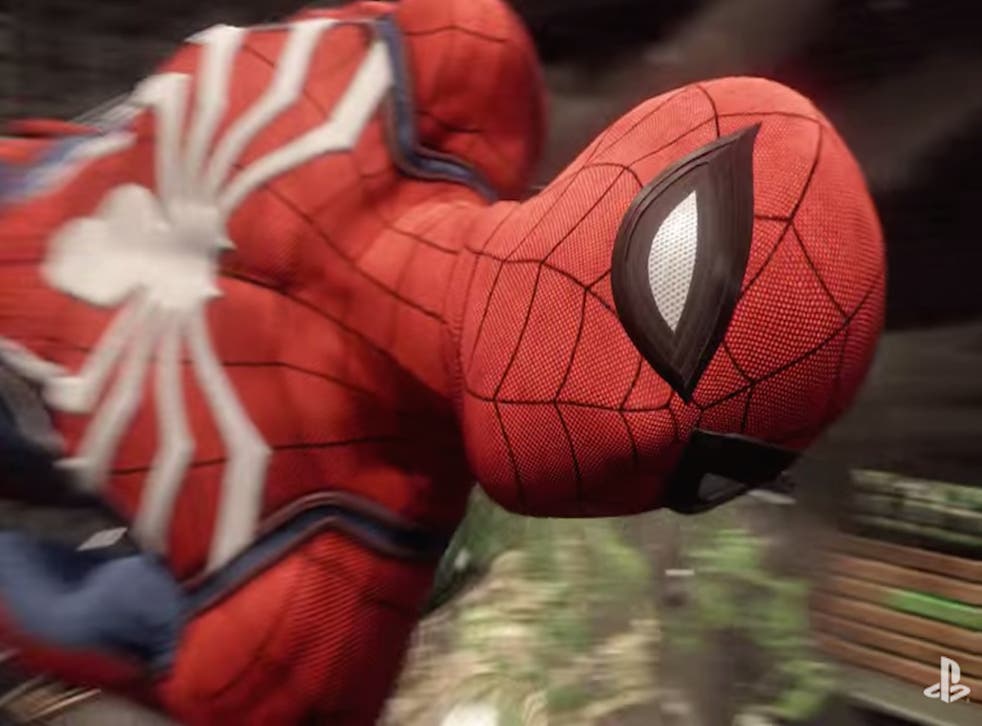 E3: Insomniac's new Spider-Man video game looks pretty intense
The web slinger is back
Justin Carissimo
New York
Tuesday 14 June 2016 15:26 Comments
A new Spider-Man game is coming to PlayStation 4 and so far it looks pretty intense.
Insomniac Games released the adrenaline-filled trailer for the PS4 exclusive at E3 on Tuesday where players can take control of Peter Parker, who's much more at home with his super powers.
"Spider-Man is one of the most iconic and well-known characters in the world, and we're thrilled to be given the responsibility to create a brand new, authentic Spider-Man story," said Insomniac on PlayStation Blog.
In the 1:29 trailer, the Queens-native maneuvers through a crowded cafe by jumping on tables and bursting through the storefront window for no apparent reason at all. Parker eventually webs up a few gunmen, watches a door explode in his face, does a backflip off a Manhattan skyscraper and crushes another bud dude by stomping on his chest.
He also beats up on more villains, tosses exploding cars, and runs on top of moving trains — along with a host of other random events that will make you wonder if Spidey has taken a handful of Dianabol.
"This is a more seasoned Peter Parker who's more masterful at fighting big crime in New York City," they added. "At the same time, he's struggling to balance his absurdly chaotic personal life and career."
Register for free to continue reading
Registration is a free and easy way to support our truly independent journalism
By registering, you will also enjoy limited access to Premium articles, exclusive newsletters, commenting, and virtual events with our leading journalists
Already have an account? sign in
Join our new commenting forum
Join thought-provoking conversations, follow other Independent readers and see their replies