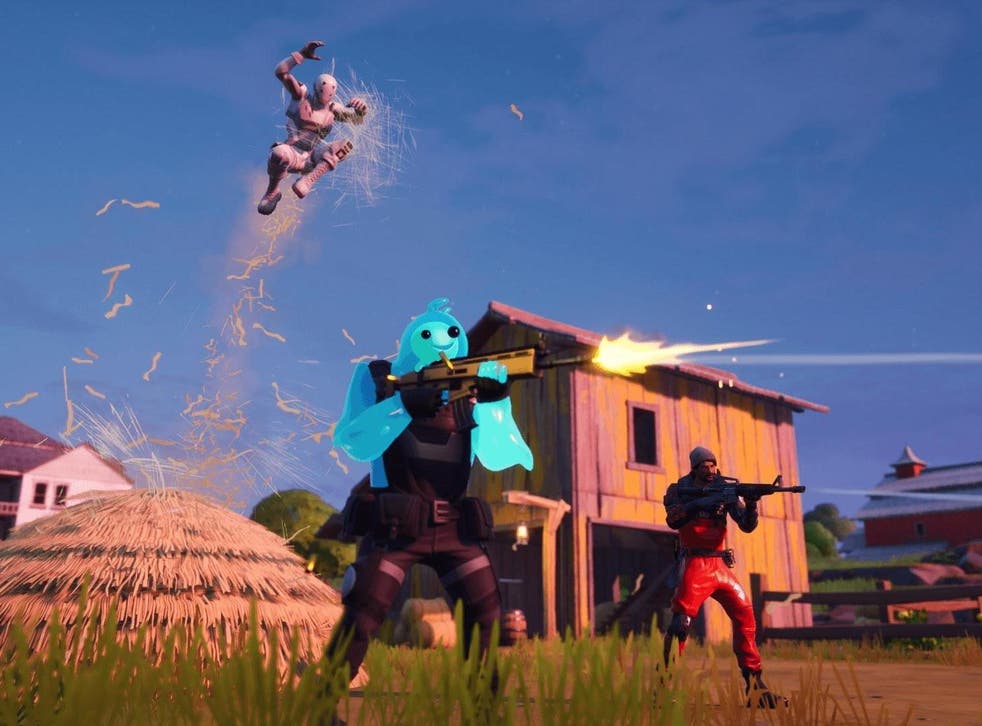 Fortnite players accused of cheating just for watching other people play
Epic Games threatens to ban players for 'teaming'
Fortnite developer Epic Games has falsely accused players of cheating who were simply watching other players' games.
Players using the 'spectate game in progress' feature received warnings that they could be banned from the popular video game for breaking its rules.
"Due to your recent actions you have been warned for 'Teaming'," the warning stated. "Please refrain from repeat offences or you may receive an account ban."
'Teaming' is where Fortnite players on opposing teams work together during a Battle Royale match in order to gain an advantage against other adversaries.
Players receiving the warning claimed they were not playing the game at the time, only spectating.
What's new in Fortnite Chapter 2?

Show all 6
Several Fortnite players shared screenshots online of the warning that they received, prompting a response from employees of Epic Games.
"Thanks for raising this with us," one employee wrote in response to a Reddit post highlighting the issue. "This is definitely not working as intended. We are going to address this as quickly as possible."
Fortnite players face sever bans for breaching the game's rule, with eSports professional Jarvis Kaye recently receiving a lifetime ban for using an aimbot cheat that improved the accuracy of his shooting.
Despite apologising to Epic Games and appealing for the ban to be reconsidered, Epic Games has refused to reinstate Mr Kaye's account.
"We have a zero tolerance policy for the usage of cheat software," Epic Games told The Independent. "When people use aimbots or other cheat technologies to gain an unfair advantage, they ruin games for people who are playing fairly."
A spokesperson for the company was not immediately available to comment on the latest issue, however some players who received the warning revealed on social media that Epic Games had addressed the issue.
One player said he received around $10 (£8) worth of Fortnite's in-game currency V-Bucks for the mistake.
"We incorrectly took action against your account," a message on the player's home screen stated. "We're sorry and will be granting 1,000 V-Bucks to your account to compensate for the error."
Join our new commenting forum
Join thought-provoking conversations, follow other Independent readers and see their replies