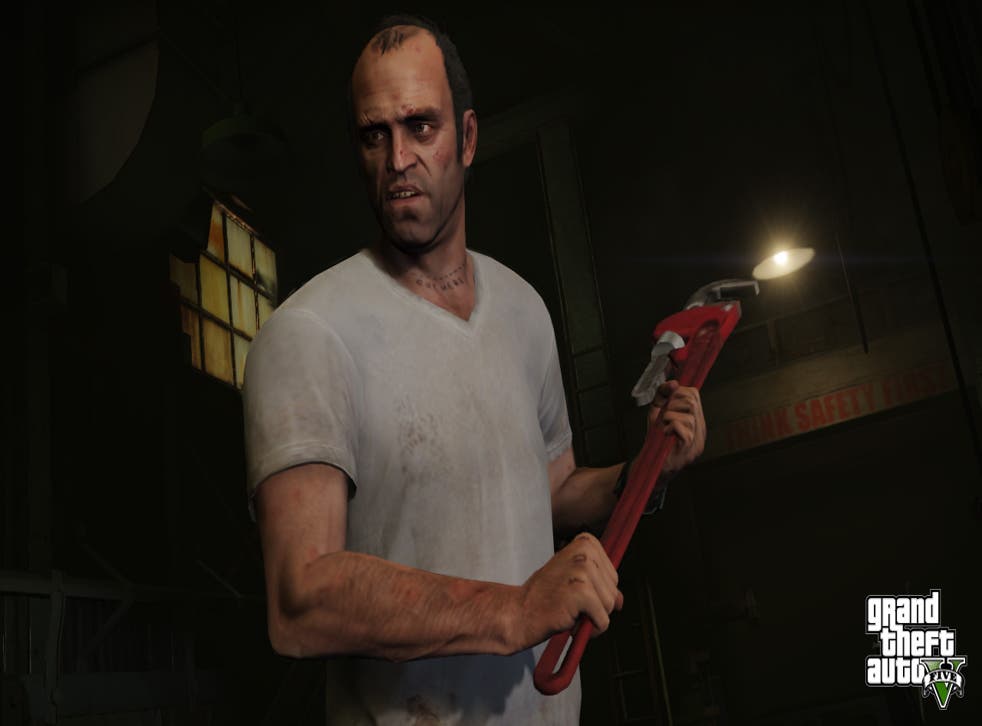 GTA 5 has already beaten GTA 4's lifetime sales
The best-selling series continues to top its own records, although Fifa remains at the top of the UK's gaming charts
James Vincent
Monday 07 October 2013 10:28 Comments
Although it was quickly knocked off the top of the videogame charts by Fifa 14, GTA 5 is still posting record sales and has already sold more copies in the UK than GTA 4 has to date.
GTA 4 sold more than 25 million copies worldwide after its launch in 2008, though precise figures for GTA 5 have yet to be released.
The figures from GfK Chart-Track shows that GTA 5 has also become the 12 highest selling game of all time and the 5 most financially successful non-subscription game – with revenues just behind that of Call of Duty: Black Ops.
However, it also seems the gap between Fifa and GTA are closing, with the football franchise holding on to the top spot for the second week in the row, and GfK reporting that the gap between the two has narrowed to just 31,000 units.
GTA's swift departure from the top of the charts is due to its incredible first-week sales. The game launched on 17 September, taking in more than $1 billion in revenue in just 72 hours globally.
However, GTA's popularity hasn't been all good for the game's developers Rockstar. The launch of the online portion of the game on 1 October was marred by faulty play, with users frequently booted from the game or unable to access it at all.
Although Rockstar confirmed over the weekend that they had released updates for both the Xbox 360 and PS3 users are still reporting difficulties accessing the game on social media.
Register for free to continue reading
Registration is a free and easy way to support our truly independent journalism
By registering, you will also enjoy limited access to Premium articles, exclusive newsletters, commenting, and virtual events with our leading journalists
Already have an account? sign in
Join our new commenting forum
Join thought-provoking conversations, follow other Independent readers and see their replies