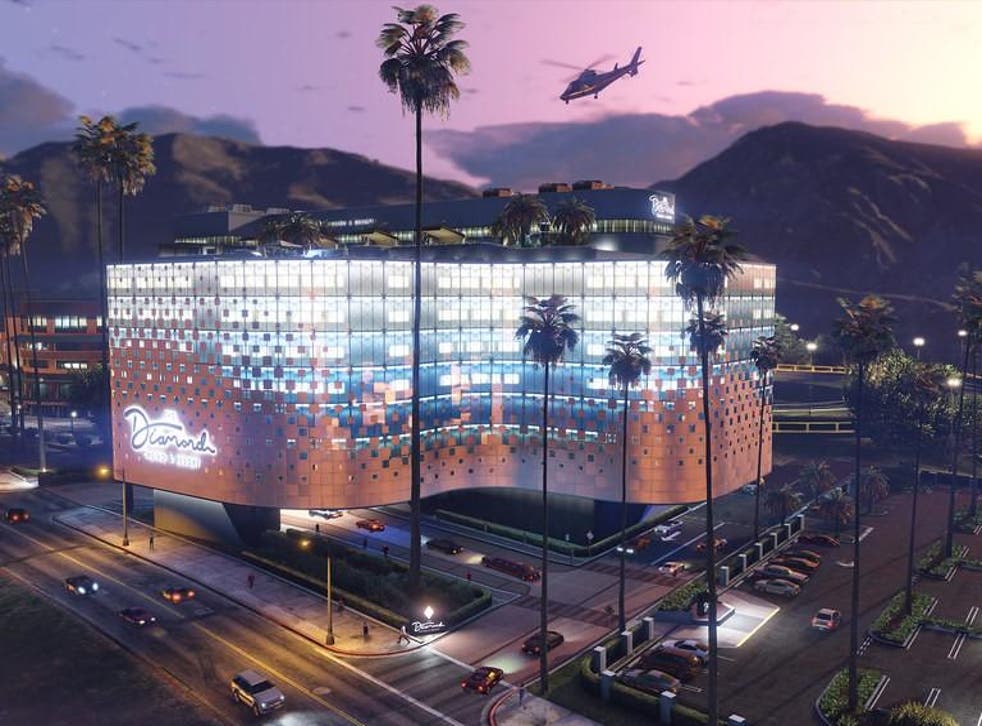 GTA Online Casino and Resort grand opening date finally announced
Grand Theft Auto night spot is no longer just a rumour
The date of the grand opening of the Diamond Casino & Resort in Grand Theft Auto Online has finally been announced.
After months of hype and speculation, GTA revealed the new Los Santos night spot will be open for business from 23 July.
"The massive construction project on the corner of Vinewood Park Drive and Mirror Park Boulevard is nearing completion, radically changing the skyline of Los Santos forever," a Playstation blog revealed.
"When the brand-new Diamond Casino & Resort opens its doors, one and all are welcome inside to play, or just to stay in the most luxurious residence in the entire state. More than just a place to let go of your inhibitions and your sense of the passage of time, The Diamond is the one-stop destination for quality entertainment, high-end living and a range of experiences you won't find anywhere else."
The resort will feature a rooftop penthouse, offering a "lavish pied-a-terre" for anyone willing to pay a premium price for an infinity pool and stunning views over the city.
The game's creators have launched an entire website dedicated to the fictional resort, where players can learn more about the new attraction.
Join our new commenting forum
Join thought-provoking conversations, follow other Independent readers and see their replies