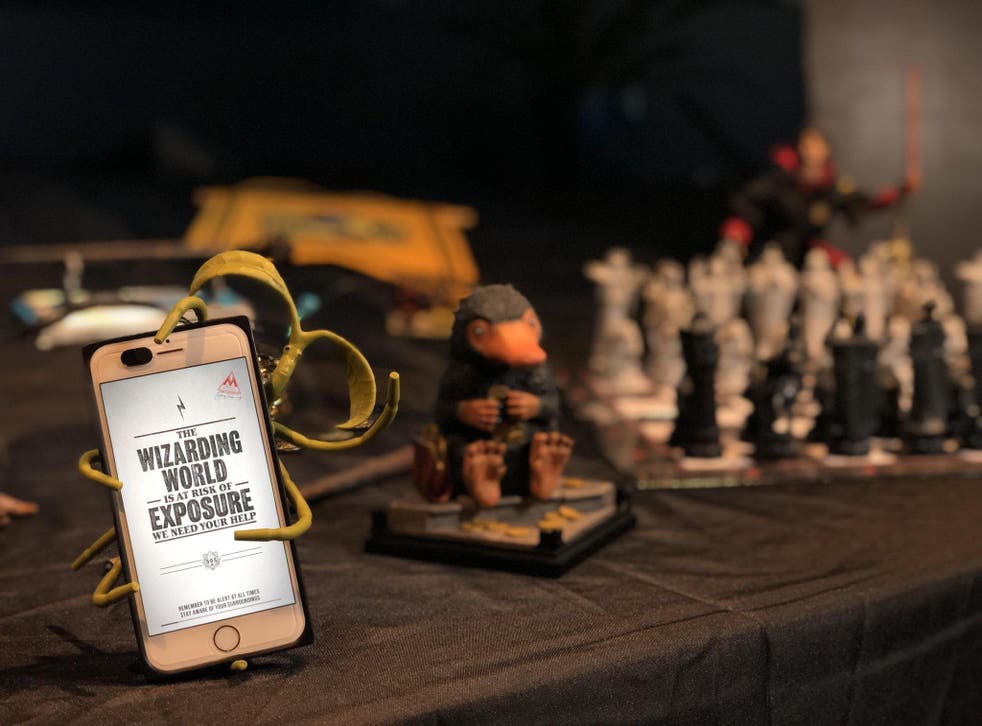 Harry Potter Wizards Unite: How to download game for iOS and Android
New AR game for iPhones and other smartphones lets people play as a witch or wizard
The creators of Pokemon Go have finally released their next augmented reality adventure in the form of Harry Potter: Wizards Unite.
Niantic launched the AR mobile game for iPhone and Android smartphones on Friday 21 June, offering players the chance to virtually interact with flying dementors, trinket-collecting nifflers, and all the other creatures and beasts from the Harry Potter world.
"Please resist the urge to panic. Traces of magic are appearing across the Muggle world without warning and in a rather chaotic manner," the game's website states.
"We worry it is only a matter of time before even the most incurious Muggles catch wind of it.
"We call on all witches and wizards to help contain the Calamity or risk the worst times since You Know Who. Brush up on your spells, get your wand ready, and enlist immediately."
Gadget and tech news: In pictures

Show all 25
Those wanting to "enlist" will first need to download the game, which is available through the Google Play store and Apple's App Store. Here's a quick guide on how to get the game for both iPhone and Android devices.
How to download Harry Potter: Wizards Unite for Android
Most smartphones around the world use the Android operating system, from the latest Samsung Galaxy to Chinese manufacturers like Huawei and Oppo.
Users of these phones will need to open the Google Play app that comes pre-installed on every device and search for "Harry Potter Wizards Unite" and click on the icon.
Make sure that the game's developer is Niantic in order to avoid potentially dangerous ripoff versions, and then tap "install".
How to download Harry Potter: Wizards Unite for iOS
The download process is similar for iPhone and iPad users, though the game is found in the App Store rather than Google Play.
After searching for the game and tapping 'install', the game will then begin downloading.
The game will take anywhere between a few seconds to a few minutes to install, depending on the WiFi or data signal strength.
Anyone downloading the app will need to make sure they have enough space on their phone for the app to fit, which may involve deleting apps, videos or other media to make room for it.
Join our new commenting forum
Join thought-provoking conversations, follow other Independent readers and see their replies