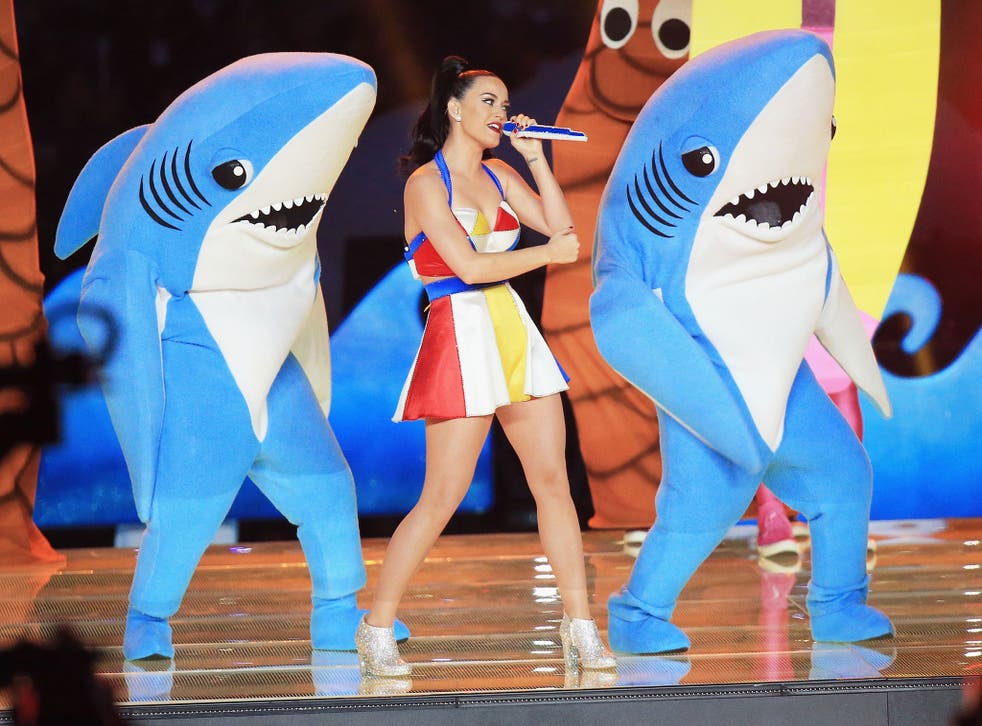 Katy Perry to get mobile game made by team behind Kim Kardashian: Hollywood
Makers Glu hope to seize on Perry's huge social media profile and Super Bowl momentum
Andrew Griffin
Thursday 05 February 2015 16:31 Comments
Katy Perry is star in her own mobile game. And the app will be made by the team behind the Kim Kardashian: Hollwood — the game nobody could stop talking about in 2014.
Glu Mobile aims to launch the game in late 2015. It will feature "Katy's voice, likeness, and personality", while introducing "players to a digital playground of global success and talent".
That is much the same as the philosophy of Kim Kardashian's game, which saw men explode with cash when players dated them. But living the life of the fictional Kim Kardashian proved profitable — the game had made $43 million after its first three months, when users spent more than 5.7 billion minutes playing it.
The Katy Perry game seems timed to capitalise on the momentum from Perry's performance in Super Bowl on Sunday. Niccolo de Masi, the Glu CEO, said that Perry is "arguable the most recognised musician in America" after the performance.
"She is a cultural icon and we expect to translate key elements of her success into an innovative, highly entertaining mobile experience," de Masi said. "We anticipate that Katy's significant global audience, including more than 170 million fans on social media, will make her a strong gaming partner for Glu."
Glu has also made games that featured other brands, like Robocop and Hercules. Its executives have said that it will be pursuing further celebrity deals over 2015.
As well as the celebrity themed apps, Glu makes action and shooting games, all for mobile. Some of its other games include 'Contract Killer' and 'Frontline Commando', and the company says that it is focused on creating original games as well as those based on the celebrity deals.
Register for free to continue reading
Registration is a free and easy way to support our truly independent journalism
By registering, you will also enjoy limited access to Premium articles, exclusive newsletters, commenting, and virtual events with our leading journalists
Already have an account? sign in
Join our new commenting forum
Join thought-provoking conversations, follow other Independent readers and see their replies