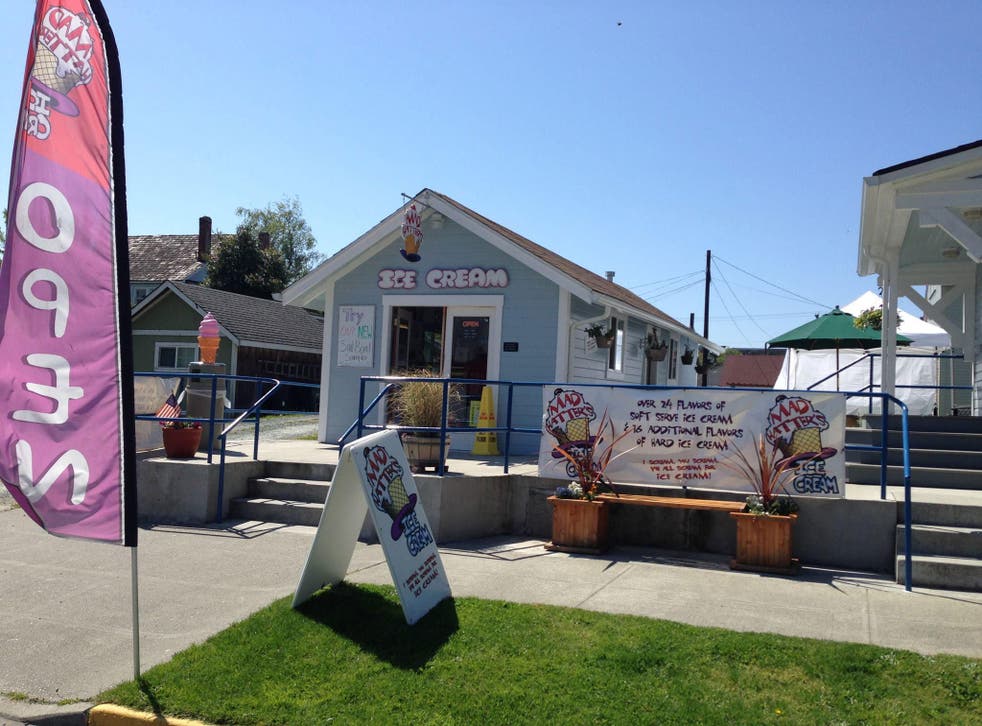 Pokemon Go saves struggling ice cream shop from closure as sales triple
Mad Hatter's Ice Cream has had to hire extra staff and extend opening hours since it found itself close to several Pokéstops
Pokémon Go has breathed new life into a struggling ice cream shop in Washington state.
Gary Dear, owner of Mad Hatter's Ice Cream in Anacortes, was having a hard time running his business in recent weeks as business dwindled and he coped with an illness dating from his time in the US Navy. He even had to close his doors recently for a few days to recuperate.
But the virtual creatures of Pokémon Go have revived his business, bringing as much as double and triple the takings on some days since the game launched last month.
The reason is that his ice cream parlour stands near several Pokéstops, where players of the augmented reality game flock to catch their characters.
Plenty of gamers have taken a break with an ice cream in his shop.
"Never in my wildest dreams did I ever expect it to end up like this," he told local NBC affiliate KSDK. "I've never seen anything take off like this."
"The Pokey light shines down on me!"
Mr Dear has had to hire some additional help and extended the hours of the store.
"It was a shame to see him close up shop. We're glad he's back," said Rick Miller, a customer who was playing the game with his daughter. "Some people are very frustrated with Pokémon Go; he loves it."
Join our new commenting forum
Join thought-provoking conversations, follow other Independent readers and see their replies