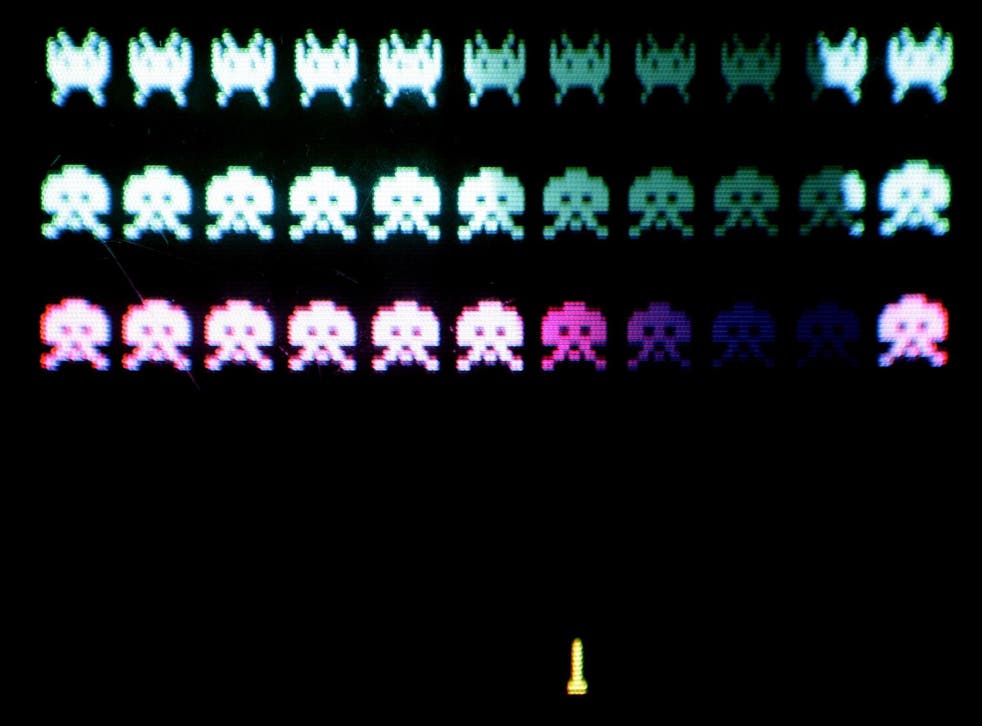 Space invaders turns 40: How to play the classic game, and why people love to so much
The game is one of the most influential ever made – but is quietly disappearing from the internet
Andrew Griffin
Tuesday 19 June 2018 15:13 Comments
Space Invaders, perhaps the most classic game ever made, is turning 40.
The game was released in 1978, and in the years since has gone on to influence the entirety of culture. Its consequences were felt not only in games, but across various media, but across science fiction.
It changed the way games worked. It was the first major game to depict its own world, rather than simulating something that already exists; it introduced central concepts, like the high score and multiple lives.
Gadget and tech news: In pictures

Show all 25
And it was rewarded with love across the world. It swiftly became the most popular title in arcades everywhere, a status it has kept since the game was first released.
The concepts that it brought to games can now be seen everywhere. Gaming is impossible to imagine without numerous lives and hiding in cover – both of which arrived with Space Invaders.
But the game itself has become more and more difficult to actually play. The arcade machines have gradually disappeared, and so too are recreations of the game.
Once, versions of Space Invaders could be found across the internet, all recreated in Adobe Flash. They could be played just like the arcade machines – though they didn't force you to pay – and kept the experience alive for both nostalgic original players and people discovering the game for the first time.
But Flash is now incompatible with most mobile devices and many computers. That makes the game hard to play.
As such, anyone wanting to try out the classic game must search out a more modern version of it. It can be played here, for instance, or versions of it are just a search away in the iOS or Google Play Store.
Register for free to continue reading
Registration is a free and easy way to support our truly independent journalism
By registering, you will also enjoy limited access to Premium articles, exclusive newsletters, commenting, and virtual events with our leading journalists
Already have an account? sign in
Join our new commenting forum
Join thought-provoking conversations, follow other Independent readers and see their replies