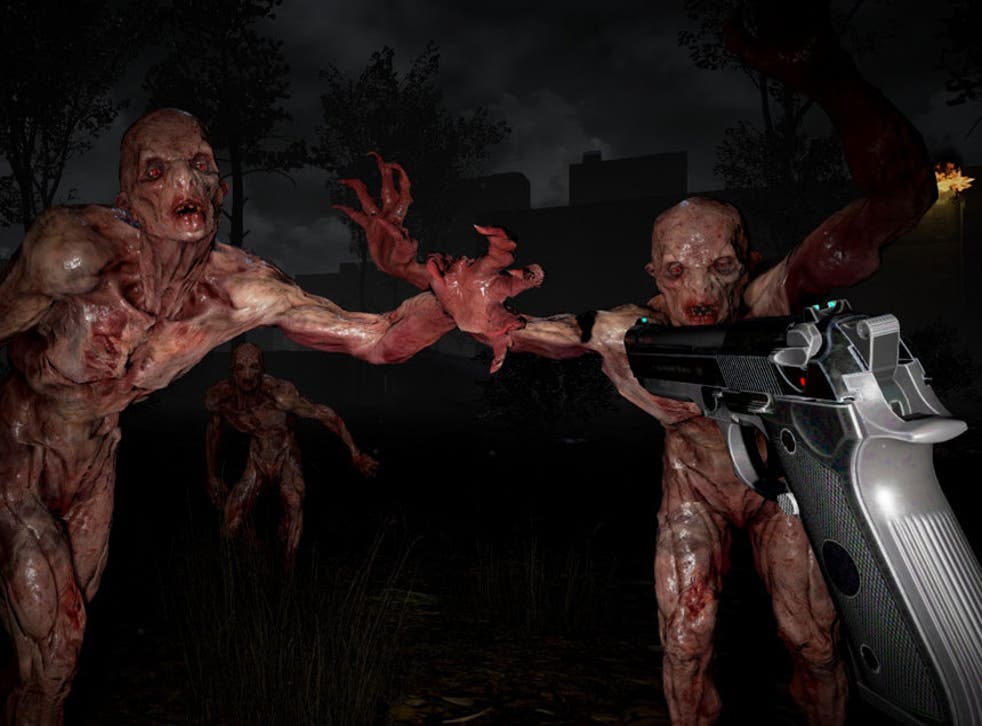 HTC Vive: Woman plays zombie game on VR headset, completely freaks out
Virtual reality can be pretty terrifying sometimes
Doug Bolton
Monday 25 April 2016 11:56 Comments
If you ever though virtual reality was just a gimmick, this video might change your mind.
The clip, uploaded to YouTube by Norwegian gaming couple Karl and Renate, shows Renate getting to grips with Phosphor Games' The Brookhaven Experiment, a survival horror game for the HTC Vive VR headset.
It's a fairly straightforward VR game - the player, anchored to one spot in a creepy (and pitch-black) expanse of wasteland, has to fight off wave after wave of horrific monsters, upgrading their weapons and abilities as they go.

Using one controller as her weapon and the other as a torch, valiant Renate makes it through the first wave alive - screaming, shaking and hyperventilating for the duration.

Watching the video, it's surprising the neighbours didn't call the police.
It's a funny (and slightly terrifying) video on its own, but it also goes to show the power of VR - it'll be interesting to see what kind of reactions horror games provoke in the future, once the technology has improved and games become even more immersive.
Register for free to continue reading
Registration is a free and easy way to support our truly independent journalism
By registering, you will also enjoy limited access to Premium articles, exclusive newsletters, commenting, and virtual events with our leading journalists
Already have an account? sign in
Join our new commenting forum
Join thought-provoking conversations, follow other Independent readers and see their replies