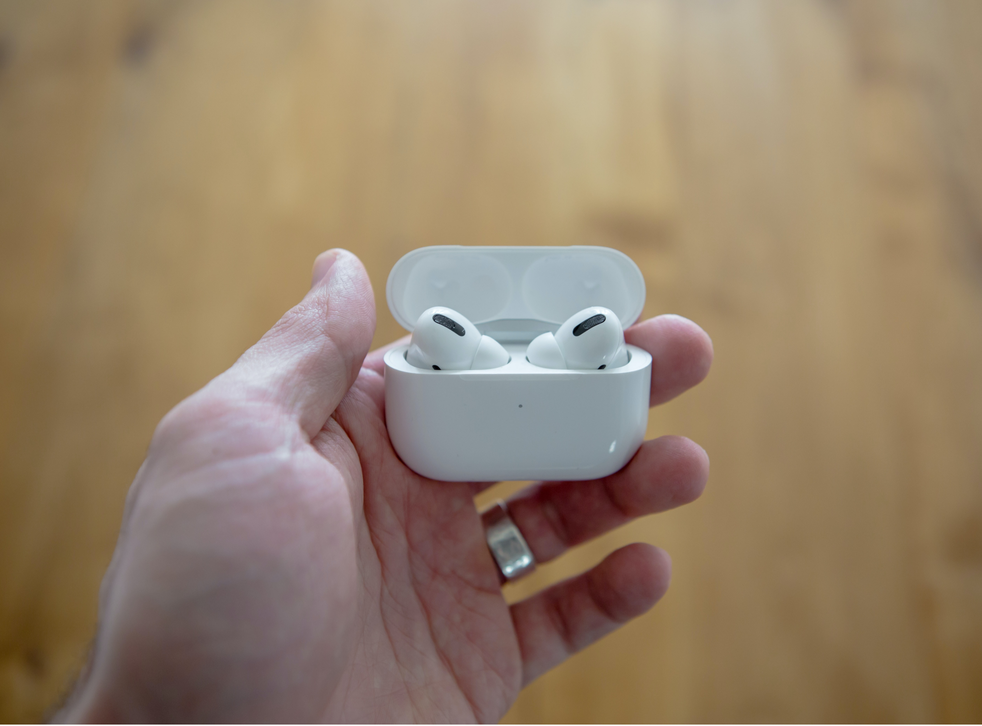 iOS 14: iPhone update adds simple change to make headphones sound much better
Spatial audio and hearing tests are part of the new suite of software features
Adam Smith
Thursday 17 September 2020 17:48 Comments
Apple's latest changes to its iPhone operating system, iOS 14, has added new features for headphones.
The first is spatial audio, which comes as part of a firmware update for the AirPods Pro.
It takes surround sound signals from Dolby Atmos, 5.1, and 7.1 content and assigns them directional audio filters.
This places the sounds in a 3D space, making them come from in front of, to the side of, and behind the wearer.
It also tracks the movement of the AirPods Pro as well as the iPhone and iPad, so that audio is placed relative to both the user's headphones and their device.
While iOS 14 is available on all iPhones from the iPhone 6S onwards, and iPadOS 14 works on every iPad since, and including, the iPad Air 2.
However, not every device is able to use spatial audio.
To experience this feature users will need an iPhone 7 or later, a third-generation iPad Air, a fifth-generation iPad mini, sixth-generation iPad, or an iPad Pro in either 11-inch or 12.9-inch variety.
Apps such as Vudu, HBO Go, Hulu and Amazon Prime Video all support spatial audio, but Netflix does not yet.
A little green 'i' icon next to the AirPods Pros in the Bluetooth devices list will appear if spatial audio is activated.
For those without the AirPods Pro, Apple has also added a feature to upgrade standard headphones.
In the Settings menu, under "Accessibility" and "Audio/Visual", is a new "Headphone Accommodations" menu.
This allows users to tweak the sound output on their headphones to increase the midrange so voices are easier to hear or emphasise high frequencies, via a series of tests.
The tests, which plays a series of sounds with the user choosing which sounds better to them, takes approximately five minutes.
These settings apply to all audio – music, video, podcasts, and phone calls – which can help older people who lose sensitivity to higher frequencies as they age.
Register for free to continue reading
Registration is a free and easy way to support our truly independent journalism
By registering, you will also enjoy limited access to Premium articles, exclusive newsletters, commenting, and virtual events with our leading journalists
Already have an account? sign in
Join our new commenting forum
Join thought-provoking conversations, follow other Independent readers and see their replies