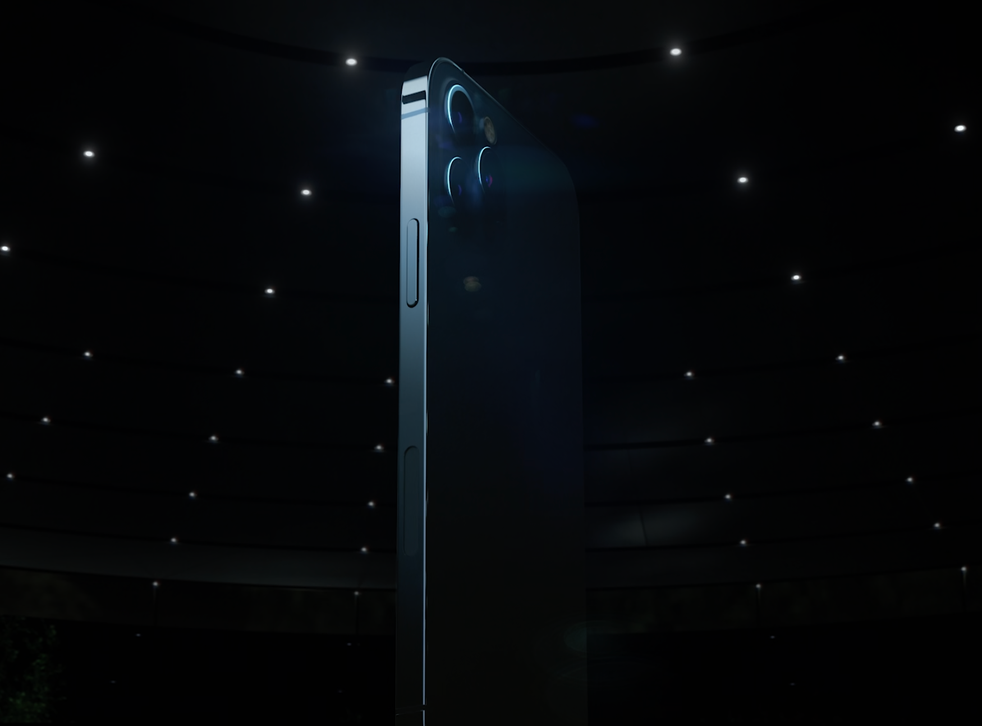 iPhone 12 and 12 Pro release dates: When you will be able to order Apple's new phones
Apple has revealed four versions of its new iPhone 12, running from the tiny Mini to the very large and premium Pro Max.
Pricing will remain the same for the new handsets as it was for the old ones. The iPhone 12 Mini will start at $699 while the iPhone 12 Pro will start at $999, with an upgrade to the larger version of each costing $100.
But the relative simplicity and consistency with the pricing is offset by a staggered release schedule that will mean some of the phones will not arrive until November.
It is the unusual sized versions of the phones that will be delayed, Apple said during the event, with the standard versions of each coming relatively soon.
Both the larger iPhone 12 and the smaller iPhone 12 Pro will open for pre-order on Friday, 16 October. They will then go on sale on Friday, 23 October.
Anyone wanting the smaller iPhone 12 Mini and the bigger iPhone 12 Pro Max will have to wait. Those models will open for pre-orders on Friday, 6 November, and then go on sale on Friday, 13 November.
Those phones together represent the smallest iPhone display of recent years and the biggest iPhone ever, though it is not clear whether the unusual size or design has led to the delay in availability.
Apple had already been forced to delay the unveiling of the new iPhones by a month, apparently because of coronavirus lockdowns. The company would normally be expected to hold its unveiling event in mid-September, but announced over summer that problems had led that event to be delayed "by a few weeks".
The delays in the release of the new phone are also likely to be a result of the global pandemic. Reports have suggested that Apple had trouble both transporting engineers to manufacturing plants to oversee the creation of the new iPhones as well as shipping the phones themselves.
It is not the first time that Apple has undertaken a staggered release for new iPhones. When Apple revealed the iPhone 8 and iPhone X – the last time it undertake a major redesign of its handsets – the more innovative and expensive model was delayed for around six weeks.
Join our new commenting forum
Join thought-provoking conversations, follow other Independent readers and see their replies