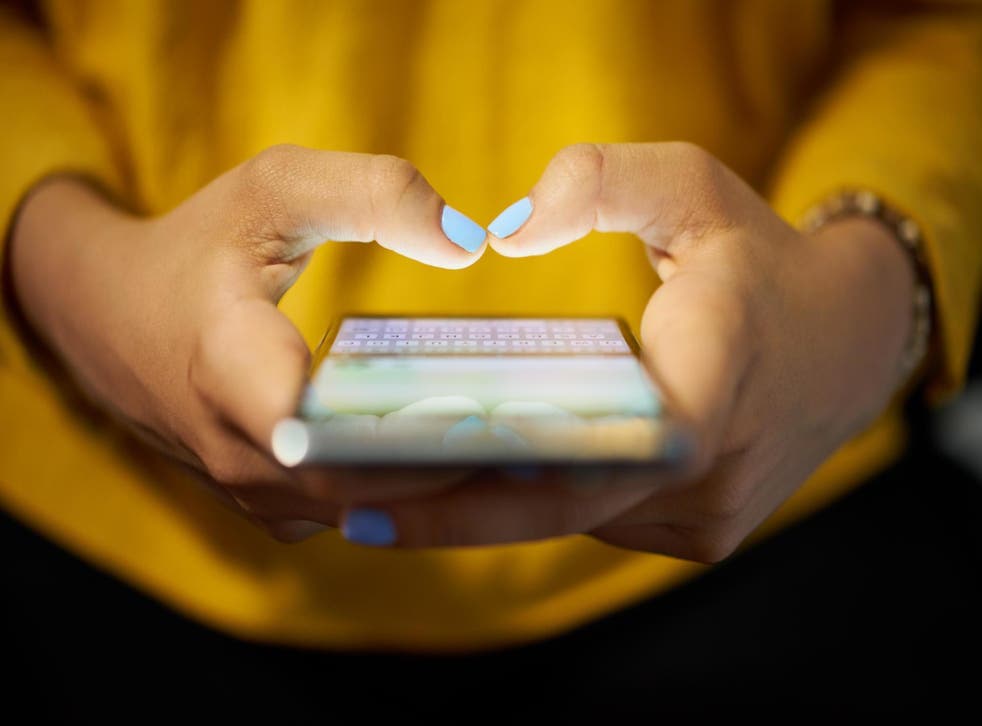 iPhone hack: Thousands of people just discovered the 'life-changing' space bar trick
The ability is available on the iPhone 6S and newer models
Chelsea Ritschel
New York
Monday 19 November 2018 19:20 Comments
A three-year-old iPhone function which was apparently largely unknown to many has gone viral on social media - and it could change the way you text.
Despite being available on iPhones for the last three years, the keyboard feature has recently been discovered by thousands of Apple users - after Krissy Brierre-Davis shared her 'discovery' on Twitter.
"How come you guys never told me this iPhone trick? I feel duped," she wrote, alongside a screenshot of her iPhone's space bar moving the cursor.
She continued: "If you click and hold the space bar, you can move the cursor instead of trying to drag the cursor itself with your fat thumb lol."
The tweet, which has since received more than 31,000 likes, led people to try the trick out for themselves.
"This is life-changing information," one person wrote of the ability to easily move the cursor.
Another said: "You just blew my mind."
Among those shocked by the "new" tool was New York Times technology reporter Mike Isaac, who tweeted: "This just changed my entire life."
The move can also be used to highlight words or sentences: "Not only can you do that but while dragging the cursor, you can press down a little harder and can highlight a word or a sentence," another person helpfully explained.
And you likely also have more options than using only the space bar - as holding down any key on an iOS keyboard on a 3D Touch-enabled device, brings up the option.
However, others pointed out that the ability isn't new - and has been around since the iPhone 6S, which was released in 2015. "One word: manuals," one person responded.
It illustrates the discovery drawbacks of Apple's 3D Touch feature, which lets some devices sense how hard a user is pressing the display and react accordingly with different functions.
Apple CEO Tim Cook announces iOS 12.1 will allow 32-person Group FaceTime calls
Matthew Panzarino, the editor of TechCrunch, wrote: "This tweet is a testament to the failure of 3D touch to be anything resembling effective and discoverable. The fact is that cursor insertion and text editing has never really been solved on iPhone, period. The feature described (you can press anywhere on the keyboard) has been around since 2015. It's the only thing that makes text editing on iOS even remotely bearable, and the vast majority of iPhone users have no idea it exists."
Make your iPhone do all the typing: new app instantly converts speech to text

Show all 2
Unfortunately for some, the typing feature, described as "gliding your scissors across wrapping paper," only works on the 6S and iPhone models that came out after.
Register for free to continue reading
Registration is a free and easy way to support our truly independent journalism
By registering, you will also enjoy limited access to Premium articles, exclusive newsletters, commenting, and virtual events with our leading journalists
Already have an account? sign in
Join our new commenting forum
Join thought-provoking conversations, follow other Independent readers and see their replies