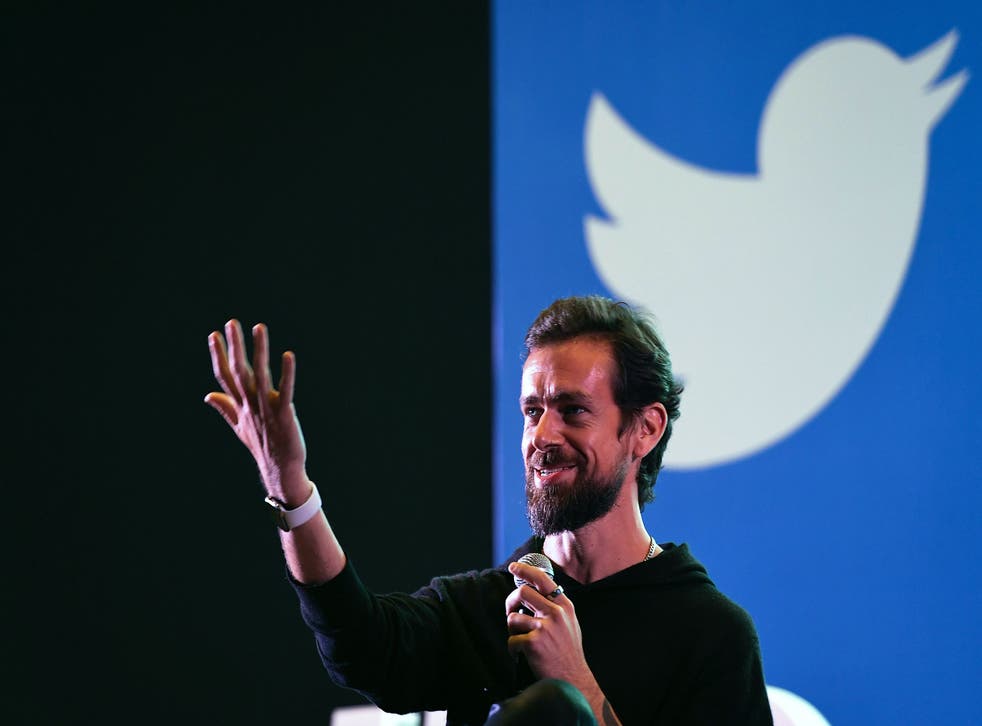 Jack Dorsey: Who is the Twitter CEO and why might he be resigning?
Reports say the billionaire is set to step away from his CEO role, which he took up in 2006 and again in 2015
Adam Smith
Monday 29 November 2021 15:52 Comments
Leer en Español
Jack Dorsey became CEO of the social networking site Twitter – initially written "Twittr" – in March 2006.
The billionaire is now set to step from his role, with chief technology officer Parag Agrawal becoming the new CEO.
Mr Dorsey was born in Missouri in 1976, enrolling in New York University in 1997 and dropping out two years later - one semester short of completing his graduation.
Mr Dorsey came up with Twitter while studying there, but it was not until the first days of instant messaging that he would start working on the product. Mr Dorsey worked with Biz Stone - his co-founder - to create the initial prototype, a task which only took them two weeks.
The small microblogging site started with only a few thousand tweets per day, but quickly became one of the most influential websites in the world.
Mr Dorsey said that the key to Twitter's development would be keeping it simple, constrained, and well-crafted - prioritising that over revenue (which Twitter, in 2008, was not yet designed to earn).
In 2008, Mr Dorsey was named chairman of Twitter. The company ran through several other executives in the meanwhile until Dorsey regained the post of CEO in 2015, where he has remained since.
Mr Dorsey's tenure at Twitter has not gone smoothly. His time at Twitter saw the rise of president Donald Trump, who used the social media site in inflammatory ways that, for other users, would have resulted in them being banned from the platform.
Instead, Mr Dorsey implemented "newsworthiness" exceptions to Mr Trump and other world leaders, as well as fact-checking the former president which set a series of executive orders in motion in an attempt to "strongly regulate" social media companies.
As well as Twitter, Mr Dorsey also developed a credit and debit card payment platform called Square in 2010 – which last year got permission to open a bank.
Square devices initially connected to iPhone and Android devices via the headphone jack to process payments, as well as facilitating payments between users through its Cash App.
Under Dorsey's leadership, Square also purchased a majority ownership in music streaming service Tidal.
Mr Dorsey has been a key advocate of cryptocurrencies such as bitcoin, claiming the technology will "unite the world".
More follows…
Register for free to continue reading
Registration is a free and easy way to support our truly independent journalism
By registering, you will also enjoy limited access to Premium articles, exclusive newsletters, commenting, and virtual events with our leading journalists
Already have an account? sign in
Join our new commenting forum
Join thought-provoking conversations, follow other Independent readers and see their replies