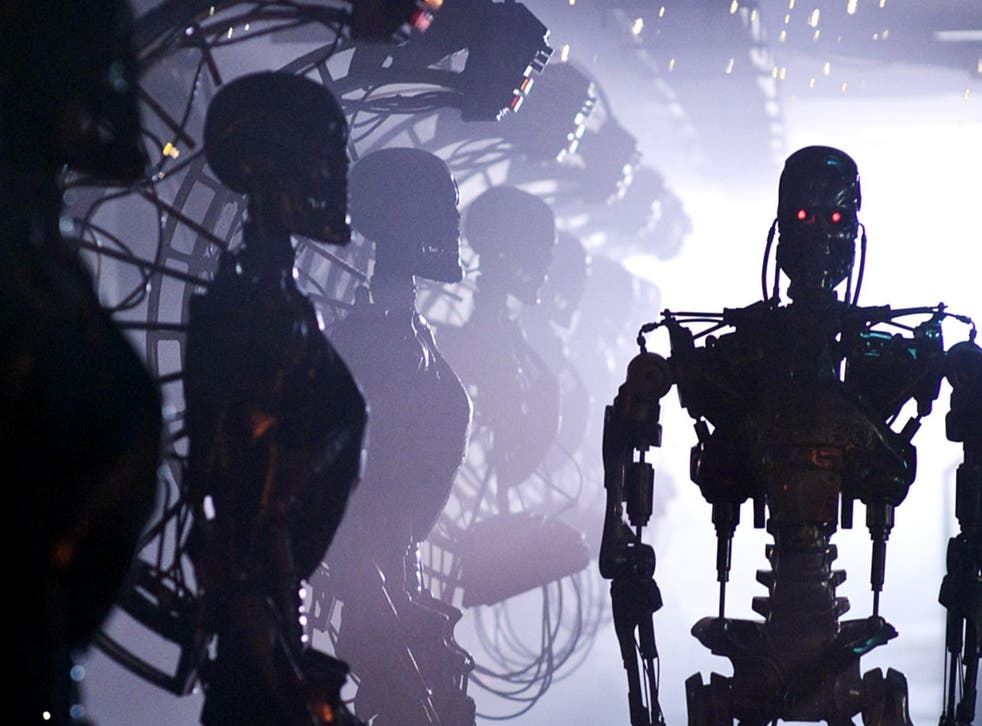 World calls for international treaty to stop killer robots before rogue states acquire them
'By permitting fully autonomous weapons to be developed, we are crossing a moral line', Human Rights Watch warns
There is widespread public support for a ban on so-called "killer robots", which campaigners say would "cross a moral line" after which it would be difficult to return.
Polling across 26 countries found over 60 per cent of the thousands asked opposed lethal autonomous weapons that can kill with no human input, and only around a fifth backed them.
The figures showed public support was growing for a treaty to regulate these controversial new technologies - a treaty which is already being pushed by campaigners, scientists and many world leaders.
However, a meeting in Geneva at the close of last year ended in a stalemate after nations including the US and Russia indicated they would not support the creation of such a global agreement.
Mary Wareham of Human Rights Watch, who coordinates the Campaign to Stop Killer Robots, compared the movement to successful efforts to eradicate landmines from battlefields.
Gadget and tech news: In pictures

Show all 25
However, this time she said the aim was to achieve victory before autonomous weapons get out of control and into the wrong hands.
"The efforts to deal with landmines were reactive after the carnage had occurred. We are calling for a pre-emptive ban," she said.
She added that unless kept in check these technologies could end up being employed not just by the military but by police forces and border guards as well.
Ms Wareham discussed these ideas with other experts in the field at the American Association for the Advancement of Science meeting in Washington DC.
She said scientists and tech companies such as Google had already been incredibly proactive in demonstrating their support for the cause.
UN Secretary-General Antonio Guterres added his voice in November, calling lethal autonomous weapons systems "politically unacceptable and morally repugnant" and urging states to prohibit them.
Ms Wareham said critics of these developments recognised killer robots as AI at its very worst.
"The AI experts have said that even if 'responsible' militaries like the US and UK say we will use these things responsibly, once they are out where you cannot control it they will proliferate to all sorts of governments as well as non-state groups," she said.
One rationale often given for the development of these machines is that they could be more precise than existing weapons and therefore cause less human suffering. However, as these weapons systems have not been developed this remains untested.
Russia, Israel, South Korea and the US indicated at the annual meeting of the Convention on Conventional Weapons they would not support negotiations for a new treaty.
All of these nations, as well as China, are investing significantly in weapons with decreasing levels of human control.
Support free-thinking journalism and attend Independent events
Even the UK is allegedly dabbling with more autonomous weapons, with the planned development of a "drone swarm" capable of flying and locating targets by itself.
Ms Wareham said ministers should carefully consider the implications of such actions before hurrying to keep up with nations like the US.
"By permitting fully autonomous weapons to be developed, we are crossing a moral line," she concluded
"We are not just concerned about use in warfare, but use in other circumstances, policing, law enforcement, border control, there are many other ways in which a fully autonomous weapons could be used in the future."
Join our new commenting forum
Join thought-provoking conversations, follow other Independent readers and see their replies