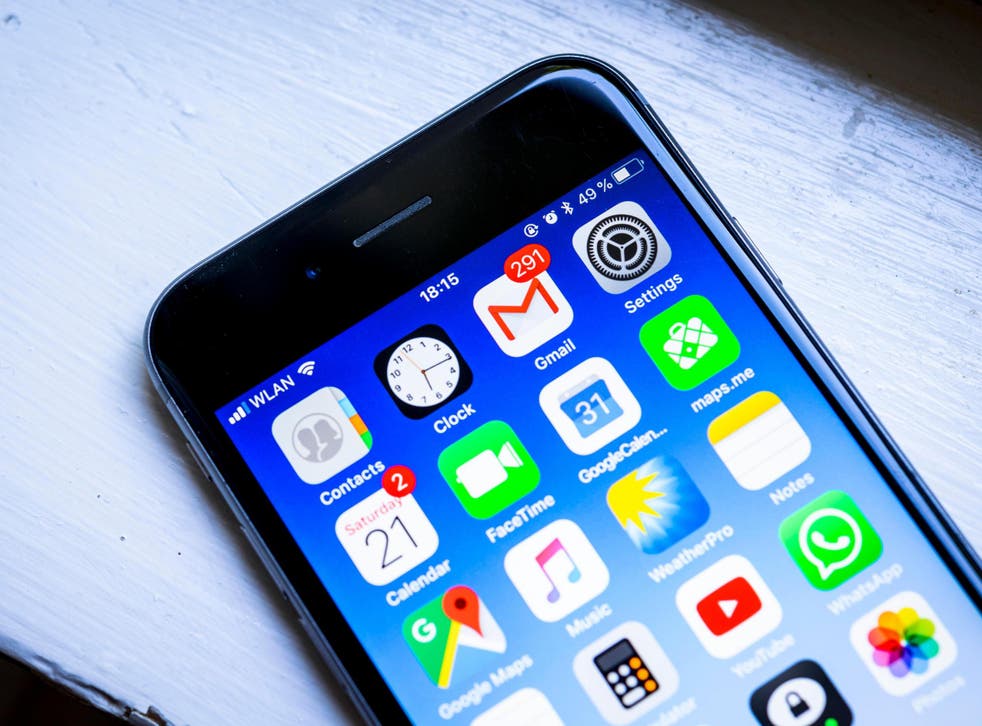 New app lets users 'swipe right to sue' by filing lawsuits through their smartphone
DoNotPay helps US users claim $16 million in disputed parking tickets, according to app founder
Peter Holley
Monday 22 October 2018 16:37 Comments
Exorbitant legal fees, seemingly endless bureaucracy and an uncertain time investment mean the decision to pursue legal action against a company or an individual is often fraught with hesitation.
But the founder of a legal-services app says his product now allows users to sue someone with their smartphones and claim awards from class-action lawsuits the same way they would select a match on Tinder - with a quick "swipe right to sue."
Since those new services launched on Wednesday, the app, known as DoNotPay, has been downloaded more than 10,000 times, according to its founder, Joshua Browder, a 21-year-old senior at Stanford University who has been labelled the "Robin Hood of the internet." As an 18-year-old, Mr Browder created a bot that helped people fight parking tickets in New York, London and Seattle, and he later created another bot to help people sue Equifax after a data breach left 143 million American consumers vulnerable to identity theft last year.
Mr Browder is the son of businessman Bill Browder, a well-known critic of Russian President Vladimir Putin. He said the idea for his latest project - which works in all 50 states - came about after numerous people used DoNotPay to recoup as much as $11,000 (£8,500) from Equifax, even after the credit reporting agency appealed.
The updates allow users to sue a defendant for up to $25,000.
"I think people are really upset with how the legal system works," Mr Browder said. "Lawyers say this app isn't necessary, but if your issue is below $10,000, no lawyer is going to help, and if they do they're going to take 50 per cent of what you make."
World news in pictures

Show all 50
"The most popular claims so far involve a merchant breaching a contract, such as United Airlines kicking someone off a flight," Mr Browder added. "There's a large number of negligence suits, which is very interesting."
How does it work?
Once opened, the app tells users they can sue anyone by pressing a button. The app then asks several questions about the nature of the filing, as well as users' name and location, before asking them to fill in the amount they want to sue for.
After directing the claim to one of 15 separate legal lanes - such as an automobile accident or recovering personal property - the app provides users with the documents necessary for their suit, including a demand letter, county filing documents and even a strategic script to read in court. Users print out the documents and mail them to the relevant courthouse, setting the lawsuit in motion.
The app can also analyse a user's receipts and email, and display all the class-action lawsuit settlements they are eligible for, Mr Browder said.
"In true millennial fashion, the user can then swipe right on lawsuits that interest them (or left if not) and DoNotPay will instantly claim the funds," he added.
The service has provoked scepticism from lawyers in recent days, as well as a detailed defence.
The class-action service applies to cases in which there has been a ruling and appeals have been exhausted, Mr Browder said, noting that settlement claims are often subject to deadlines.
The app is free and users are allowed to keep any money they recoup using the service. If the app offers more specialised services in the future, Mr Browder said, they could come with a price tag.
Eight young Floridians file lawsuit against the state of Florida over climate change
Mr Browder said the app has already helped users claim $16 million in disputed parking tickets. About half the app's users who have sued Equifax have been successful, he said, taking home an average of about $7,000.
Terry Park, a college student from California, told Motherboard that he used Do Not Pay to appeal more than $130 in overdraft and wire transfer fees from his bank, leaving him feeling empowered.
"As a consumer, just a regular college student that uses bank accounts [with] the major banks, I thought the banks had the upper hand and they could just charge whatever they want," he said. "I didn't know these fees could reverse, and I think this app really helped to open my eyes in terms of what could be done and what I could get out of it."
Mr Browder said his goal is to make the law more accessible for ordinary people like Mr Park who may be intimidated by the legal system or unaware of their rights.
"It seems like the only people who are benefiting from human misery are a handful of lawyers," he said. "I hope to replace all of them by making the law free."
The Washington Post
Register for free to continue reading
Registration is a free and easy way to support our truly independent journalism
By registering, you will also enjoy limited access to Premium articles, exclusive newsletters, commenting, and virtual events with our leading journalists
Already have an account? sign in
Join our new commenting forum
Join thought-provoking conversations, follow other Independent readers and see their replies