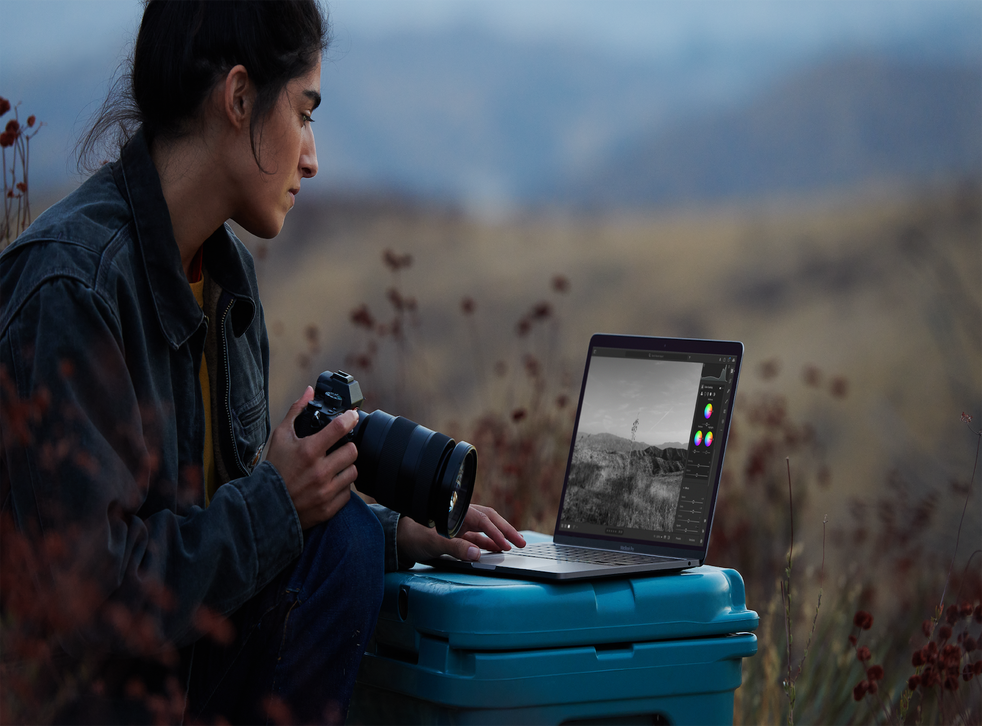 MacBook Pro: Apple reveals new high-end computer with 'M1' chip
Apple has revealed a new 13-inch MacBook Pro that includes its own "M1" chip.
It is the third computer Apple revealed with the new processor, following the Mac Mini and new MacBook Air.
Just like the other new computers, the new MacBook Pro is the same price as the previous 13-inch version, costing $1,099.
It can be pre-ordered from today and will be available next week.
Like those other two computers, the 13-inch MacBook Pro looks the same as its predecessor on the outside, and Apple will continue to sell a version of the computer with an Intel processor.
But just as with those other two computers, the introduction of Apple's M1 means that the computer is much faster without adding any extra thermal or power requirements, Apple said in its introduction.
The CPU is up to 2.8 times faster than the previous generation, and the GPU offers five times faster graphics capabilities, Apple said.
In practise, that allows the computer to render a complex 3D title almost six times as fast and design game scenes up to 3.5 times as fast, the company said..
The computer has the longest battery life ever in a Mac, the company said. Developers will be able to compile up to four times as much code on one charge, for instance, Apple said.
Unlike the other computers unveiled at the same event, the MacBook Pro does still need a fan. But it claimed that was built into a special system that means it should still be inaudible, Apple said.
In addition to the new chip, the updated MacBook Pro also gets better microphones and the new image signal processing capabilities provided by the M1 chip should make its users look better on video calls.
Join our new commenting forum
Join thought-provoking conversations, follow other Independent readers and see their replies