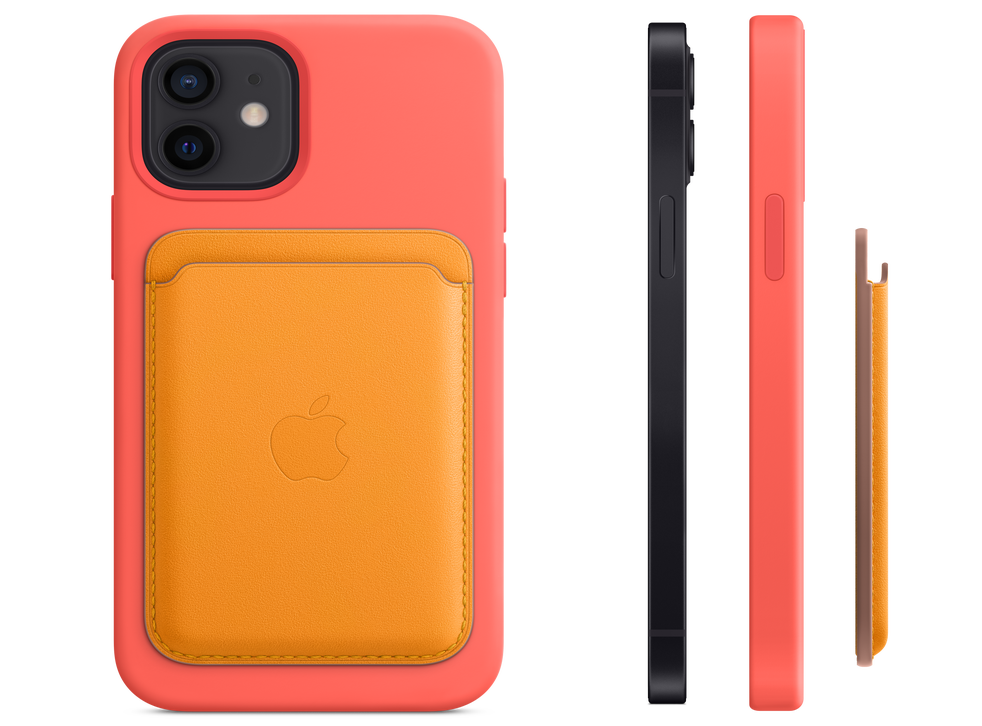 MagSafe: iPhone 12 and 12 Pro has new accessory technology, Apple reveals
Apple has revealed new MagSafe technology as part of the iPhone 12 reveal.
The accessory technology is made up of a ring of magnets in the back of the phone that can be used to attach things to it, or to attach it to other things.
Those magnets are also arrayed around the wireless charging coil, meaning that the phone can be clipped to chargers. When it is used with Apple's charger, the phone will be able to charge twice as quickly as the normal Qi charging standard.
Apple demonstrated how that will include a variety of different accessories, including a charger and a wallet that clip onto the back of the phone using magnets.
The company also said that other products will be able to work with the MagSafe standard, pointing to products being worked on that would allow it to clip into a car-holder, for instance.
Apple stressed that the MagSafe standard will also mean that phones can be placed on their chargers in a way that is "optimised for alignment and efficient, that perfectly connects to iPhone every time". Current Qi chargers require users to place their phone onto the charging mat with some precision, since the two connections must line up but without any clear indication of how to do so.
Apple has already launched a section on its website that includes at least some of the MagSafe products that will be arriving. That includes the charger itself, the silicone case which can clip onto the phone, a clear case through which the MagSafe magnets are visible, and the wallet.
Clicking through makes clear those different technologies can be use together. So a case can be attached to the phone and then used with the charger or a wallet, which the website also makes clear is shielded so that the magnets will not affect the credit cards.
The name MagSafe actually comes from the MacBook, where the charging technology was a staple of computers for years. Though it was designed differently, the underlying idea was the same: it used magnets to clip the charging wire onto the computer, meaning that it could be easily unplugged and the device would not be yanked away if someone tripped over the wire.
Join our new commenting forum
Join thought-provoking conversations, follow other Independent readers and see their replies