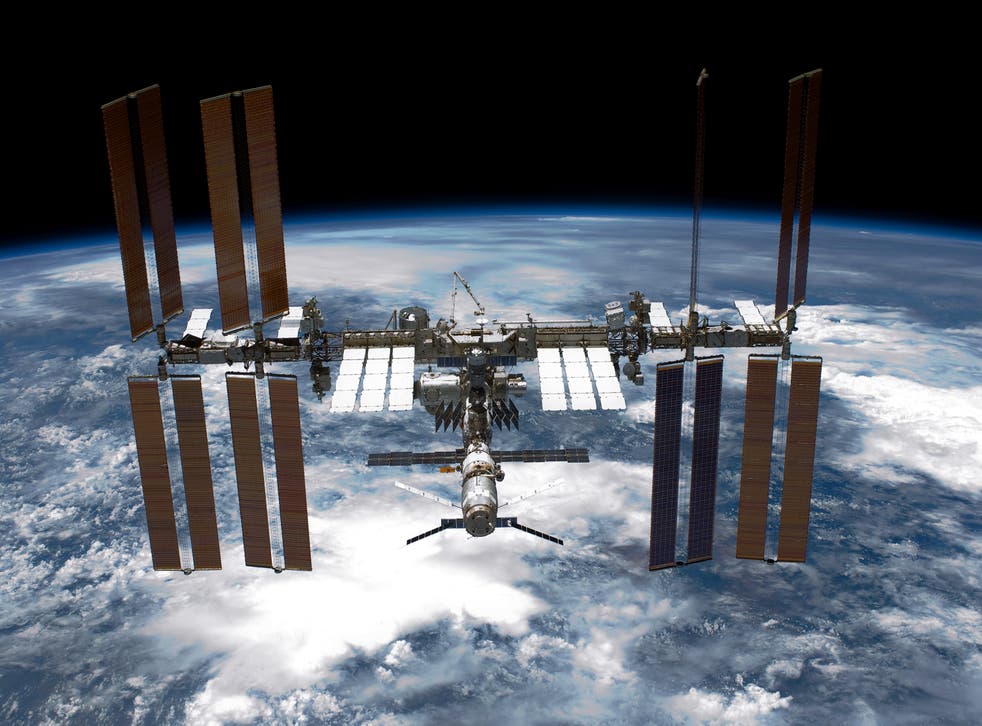 The International Space Station is leaking air – and Nasa has been unable to find out why
Nasa has been searching for the source of the leak for weeks.
Adam Smith
Tuesday 29 September 2020 12:12 Comments
Leer en Español
Nasa is still unable to find the source of a leak that is letting air out of the International Space Station.
At a briefing on 28 September about the upcoming Northrop Grumman NG-14 Cygnus cargo mission, Nasa said that its investigation into the leak continues.
It has already been searching for the cause of the leak for several weeks.
"As of this morning, there was no clear indication of where the leak is," said Greg Dorth, manager of the ISS Program External Integration Office at Nasa, said. 
"The teams are still looking at the data and evaluating it."
The crew of the ISS stayed in the Zvezda service module over the weekend, while other modules were opened and closed in order to identify which one had the leak, but to no avail.
The module acted as the living quarters when permanent habitation of the space station began in 2000.
The leak poses no risk to either the station or the people living on board, as the station can be repressurised using nitrogen tanks.
Nasa astronaut Chris Cassidy reemphasised that point in a series of tweets before going into isolation in Zvezda.
"Strangely the data did not point us to any particular location. Yesterday and today, Anatoly and I have been checking all of the window seals (not #navyseals) for any indication of a leak using an ultrasonic leak detector", he tweeted on 24 September. 
"So far no luck finding the source, but it looks like we will try again with the module isolation this weekend. No harm or risk to us as the crew, but it is important to find the leak we are not wasting valuable air."
The leak first occurred in September 2019, but has  remained a mystery to Nasa ever since.
In the coming months, many cargo spacecrafts are scheduled to arrive at the station in the beginning of October.
The NG-14 Cygnus cargo is expected to arrive at the station on 4 October; this "marks the beginning of a very busy vehicle traffic month on ISS," Dorth said.
By the end of October, the crew of the ISS will reach seven astronauts following docking with the a new Soyuz spacecraft and a SpaceX Crew Dragon.
Register for free to continue reading
Registration is a free and easy way to support our truly independent journalism
By registering, you will also enjoy limited access to Premium articles, exclusive newsletters, commenting, and virtual events with our leading journalists
Already have an account? sign in
Join our new commenting forum
Join thought-provoking conversations, follow other Independent readers and see their replies